After taking the train yesterday from Barcelona to Valencia, Spain, I am happy to report that I have scored my favorite Airbnb apartment yet! My place in Valencia is affordable, cute, clean, has two patios, and is located in a cool neighborhood. I'm so relieved after last week's disappointment and I'm excited to spend the next week here.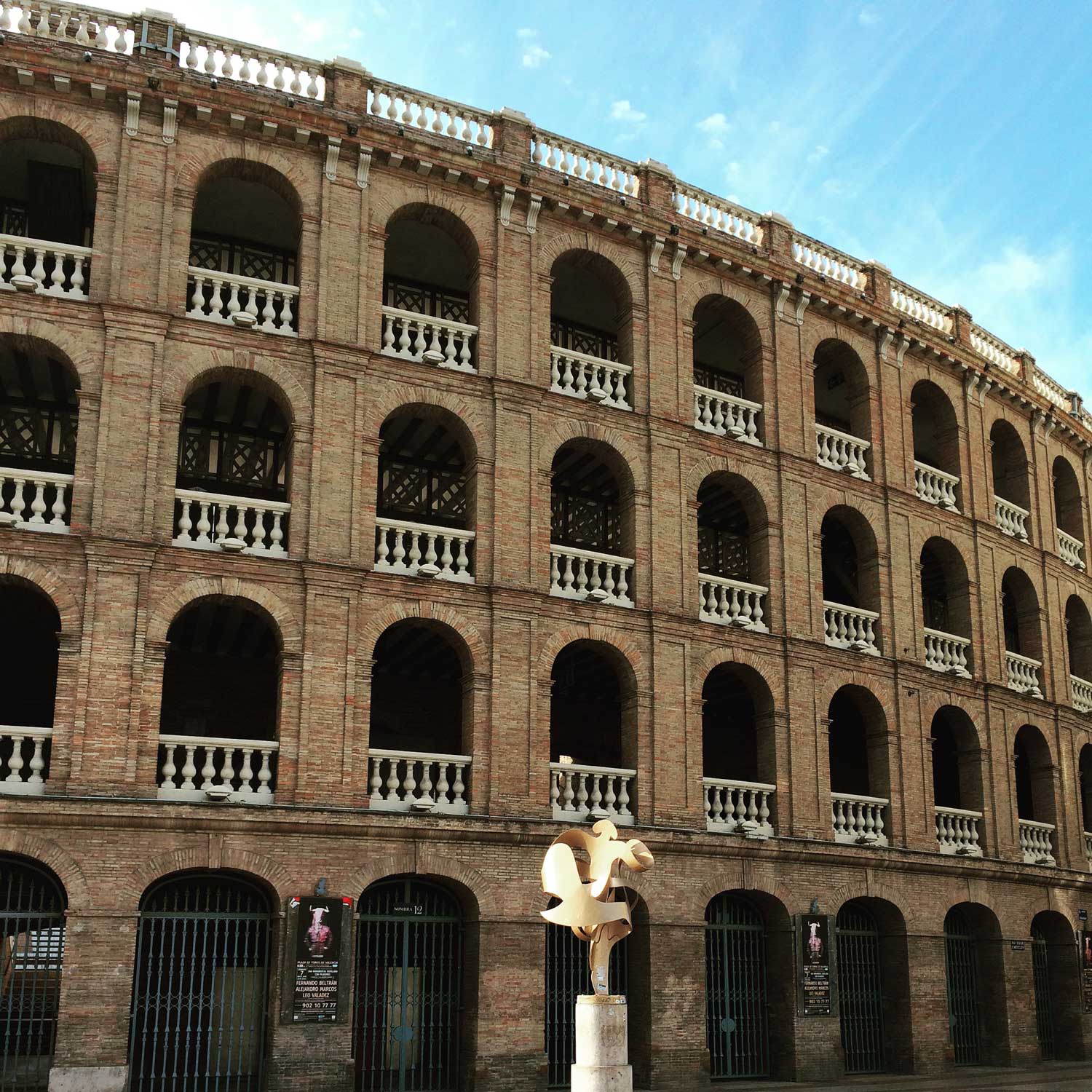 I set out this morning to walk around the city. Passing Plaza de Toros de Valencia and Estació del Nord, I made my way toward the main Valencia Cathedral.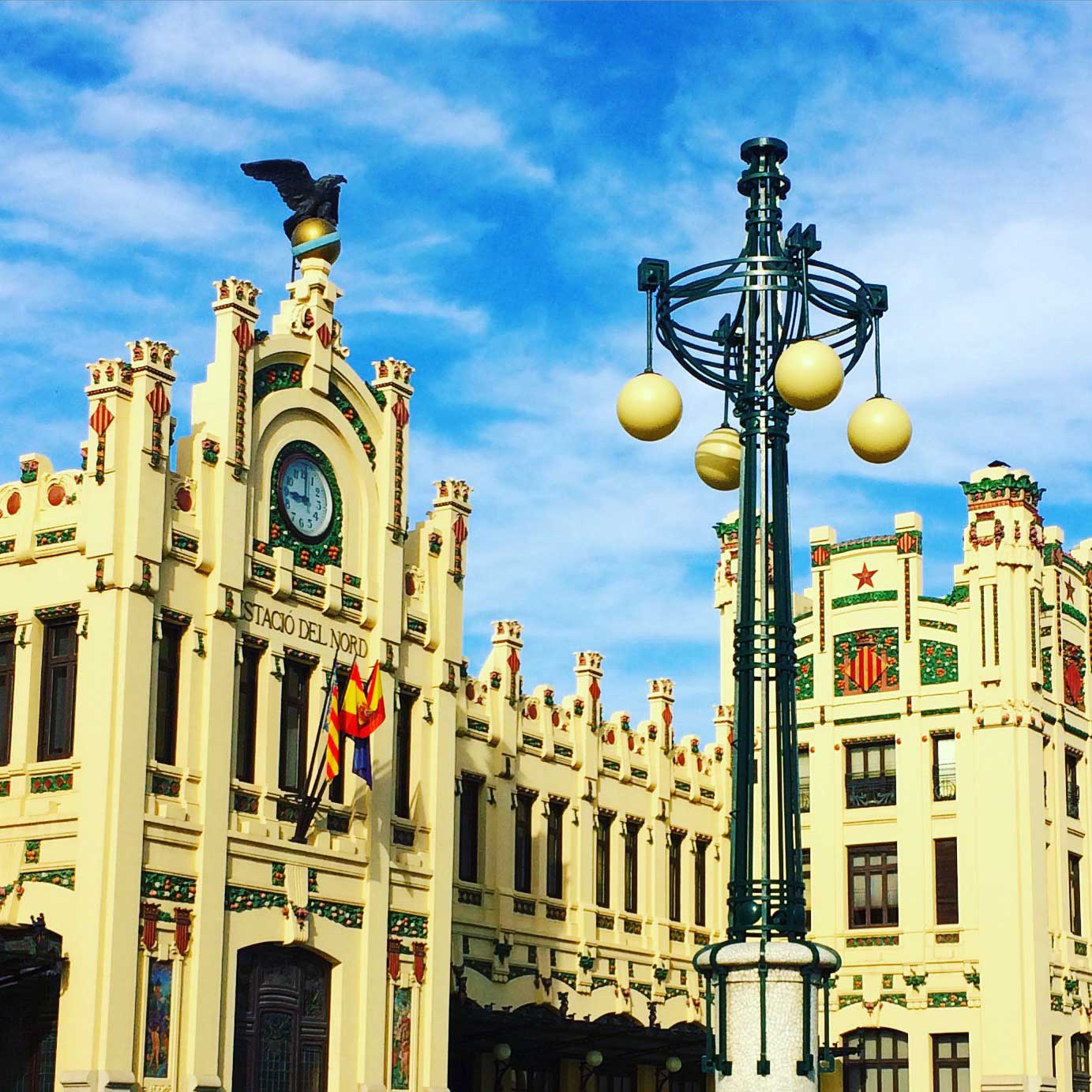 The cathedral is lovely.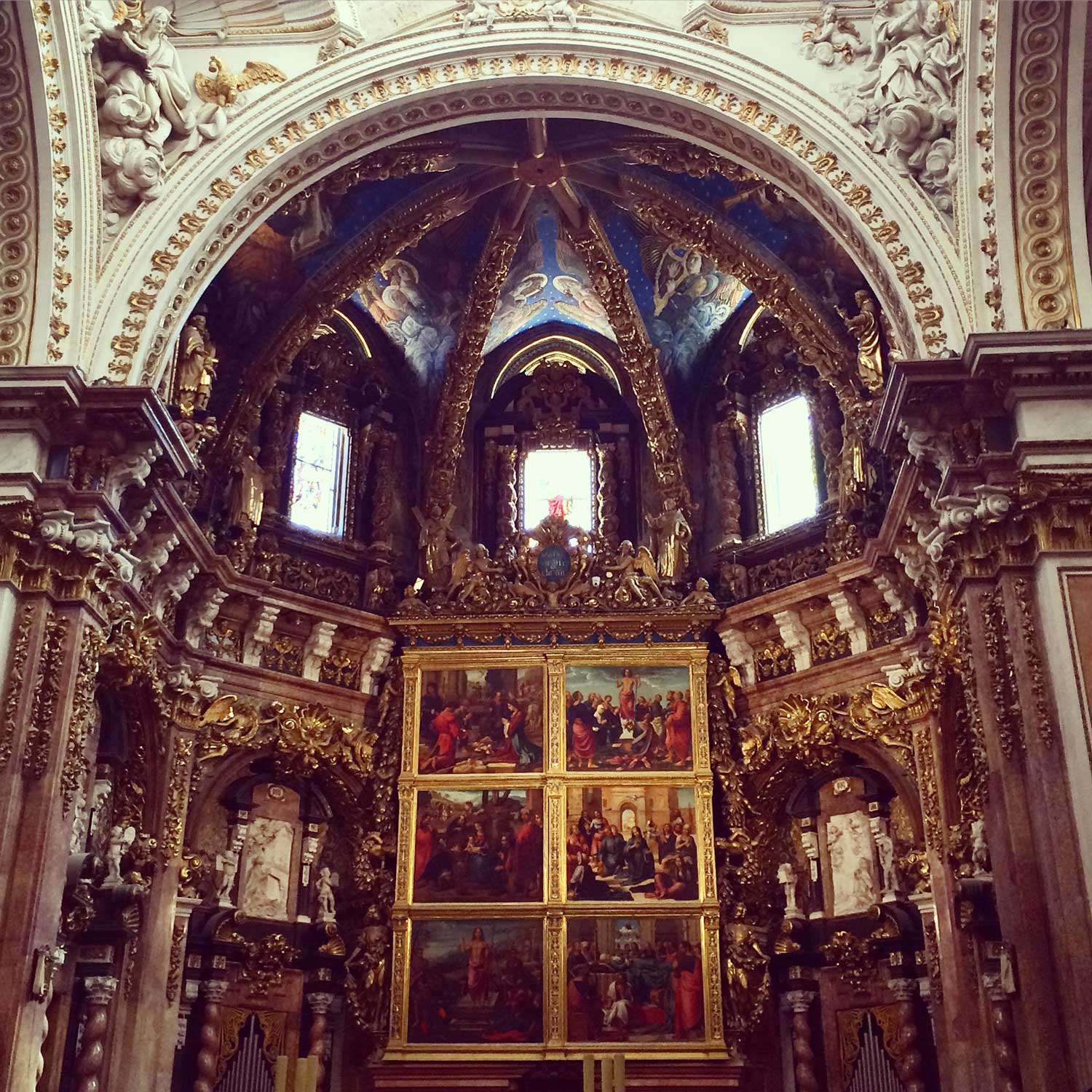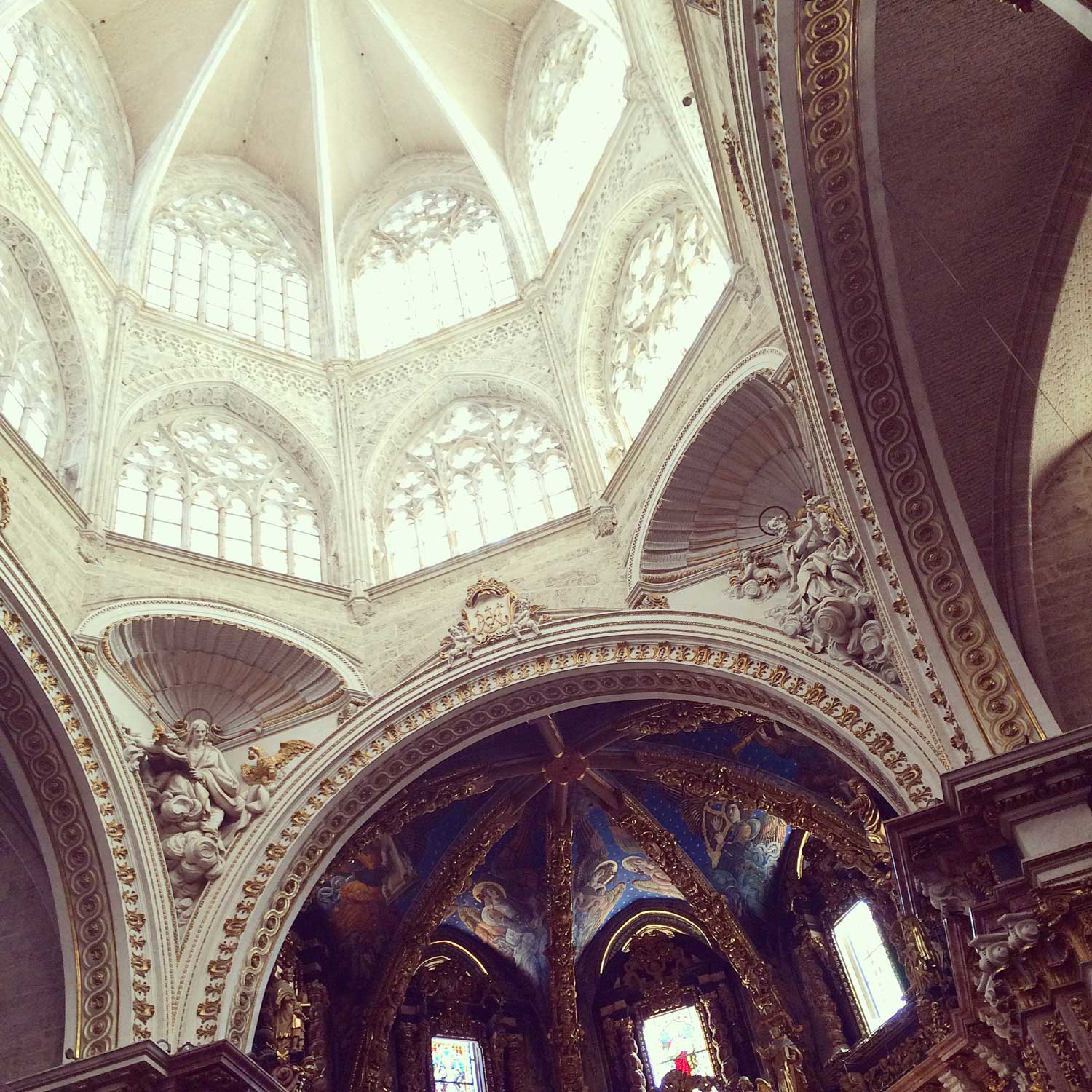 And, it is home to what is widely believed to be The Holy Grail (i.e., the actual cup that Jesus used for the "wine/blood" during the last supper).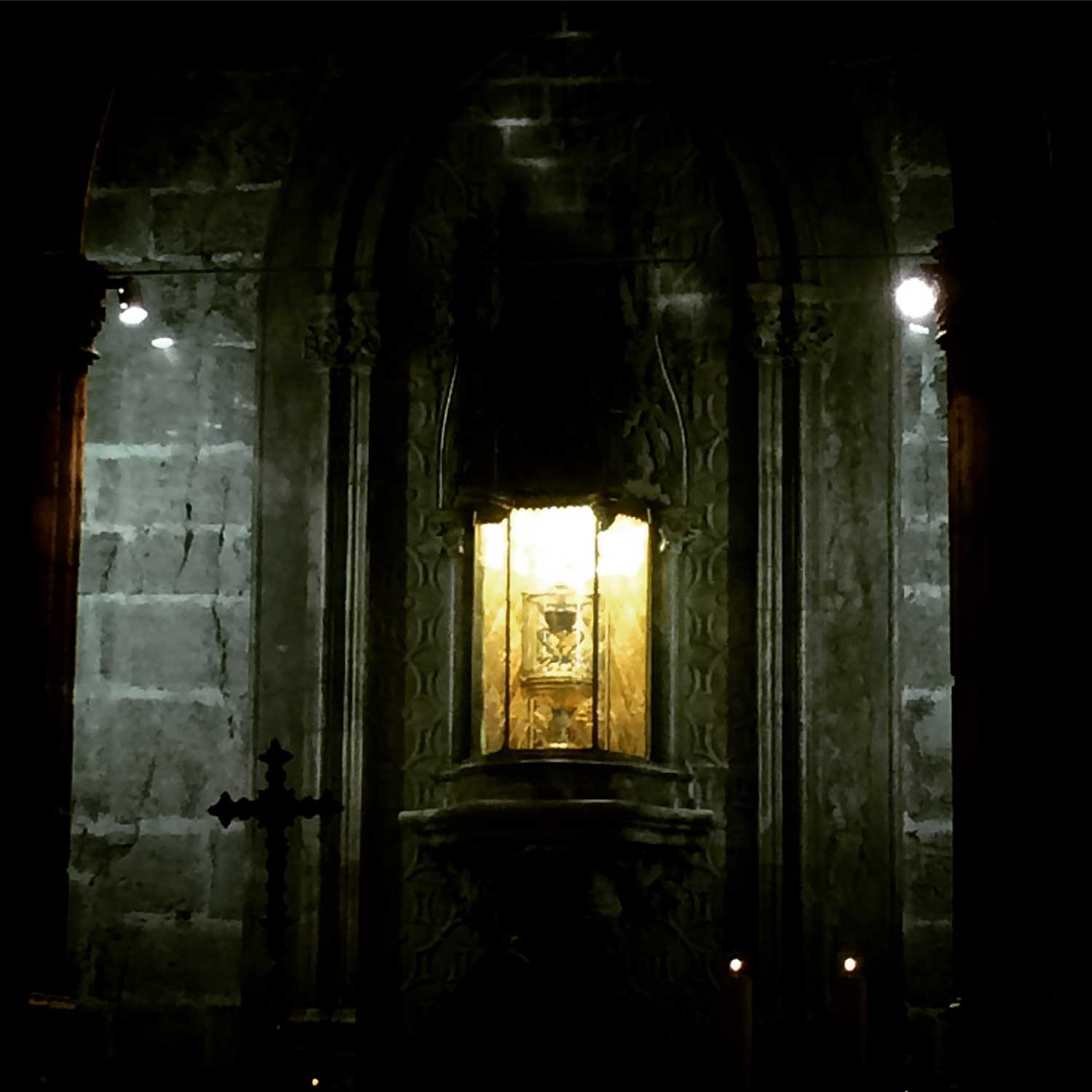 It is housed in it's very own chapel, and as I approached, they were just beginning a special service, so I took a seat. (This is also why I couldn't get very close to get a better photo.)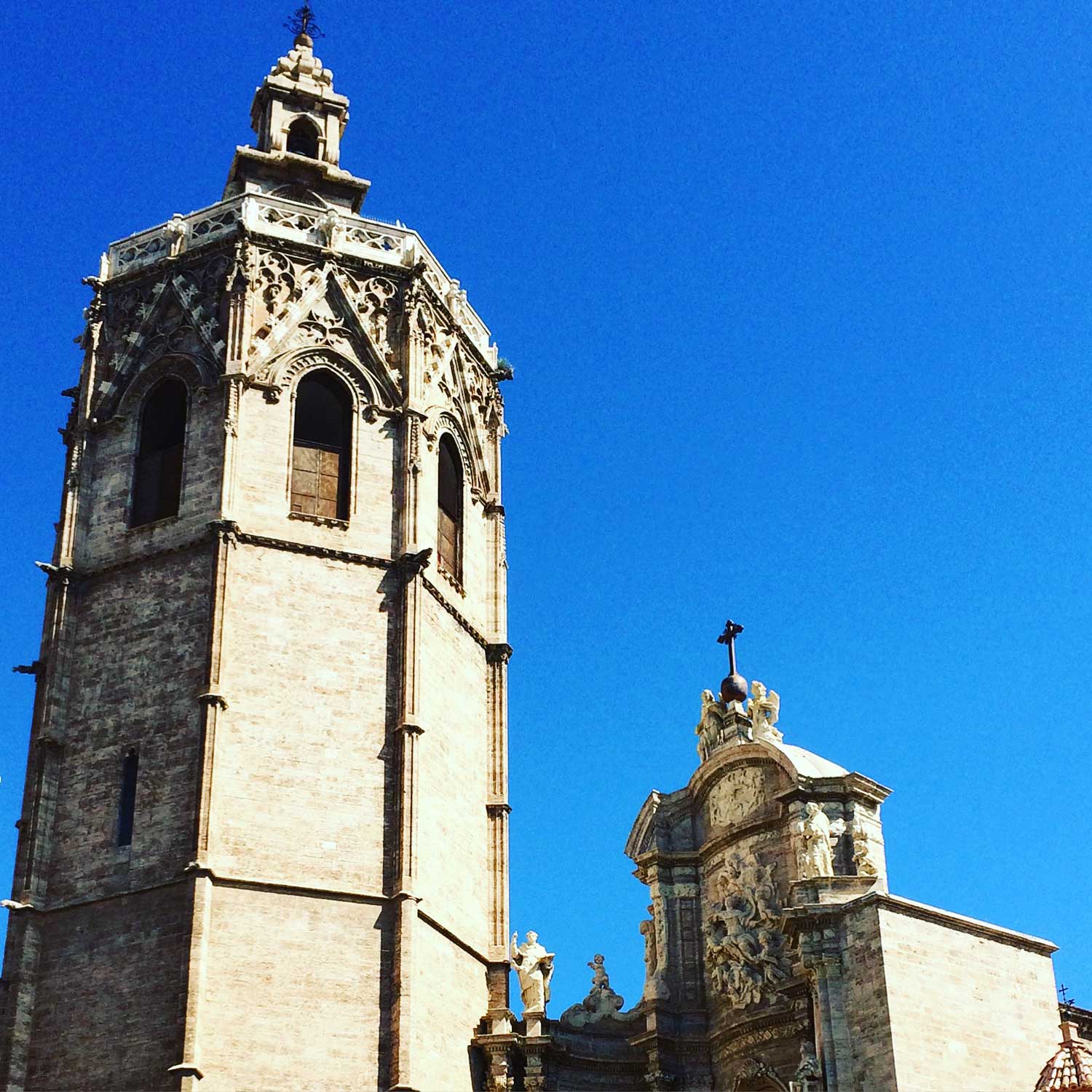 Afterward, it was time for the bell tower to open, so I climbed the 200+ steps to the top, and spent some time looking out over Valencia.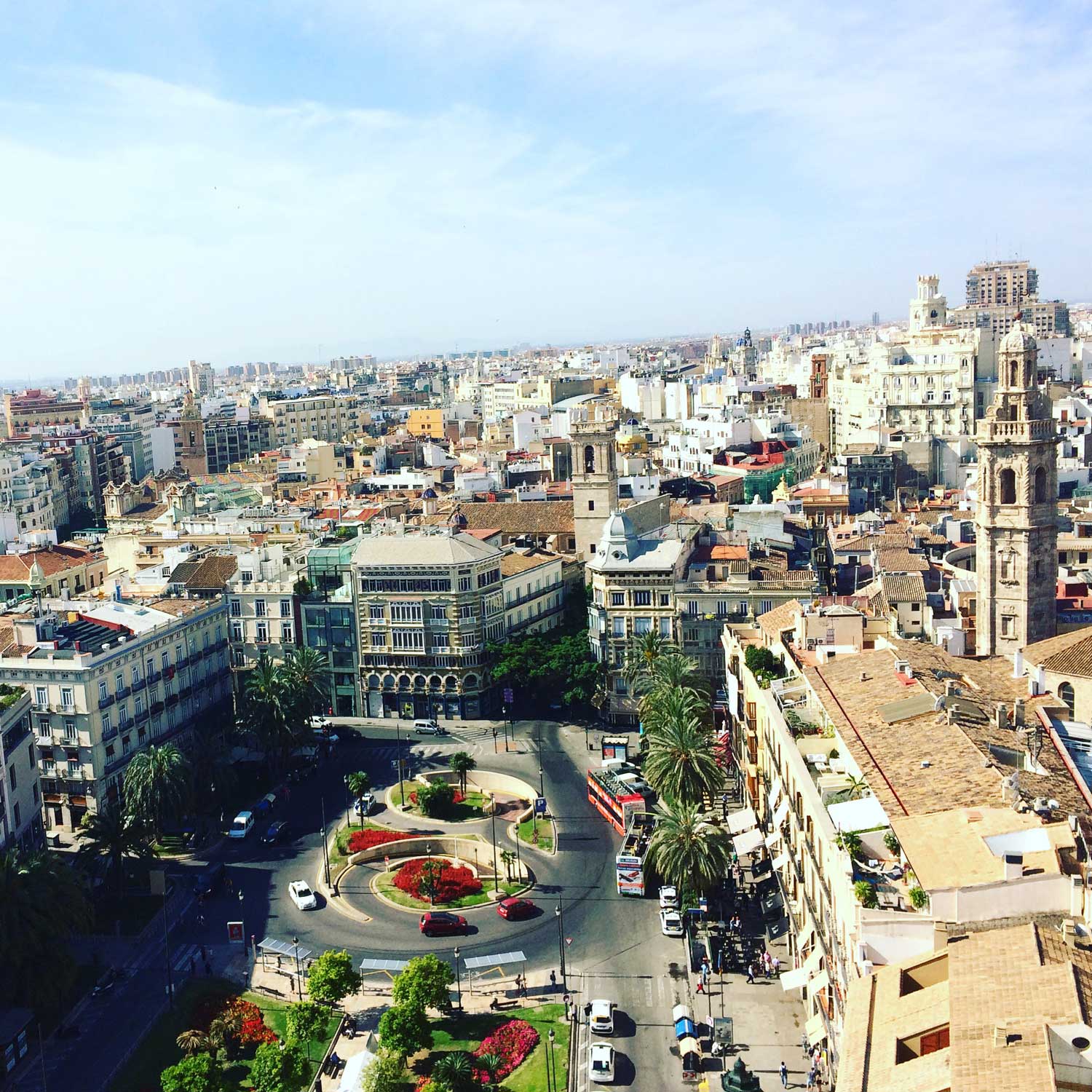 Then, it was time to head to the Palo Alto Market event – going on all weekend.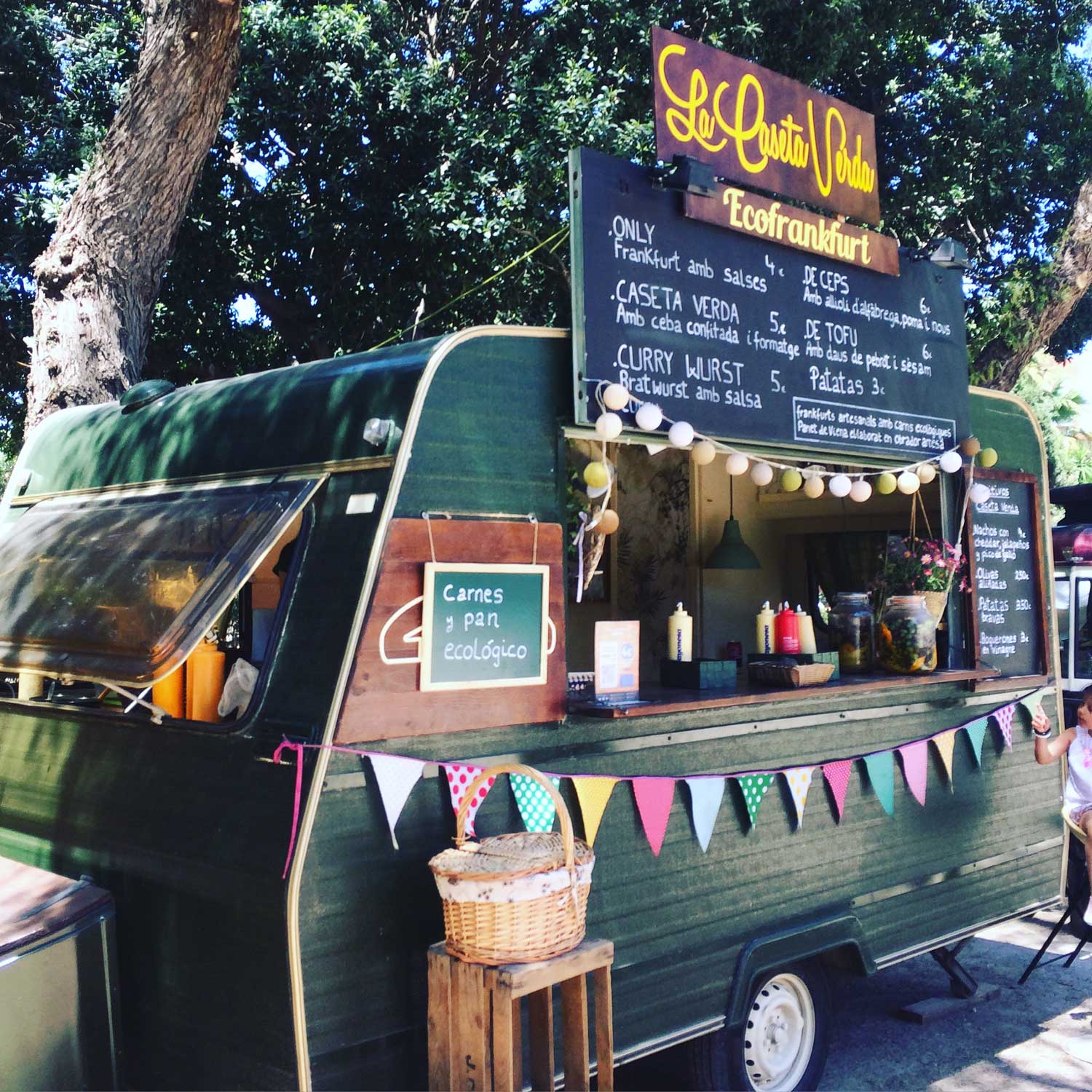 The market was filled with vendors of clothing and other items, but my favorite part was the food trucks.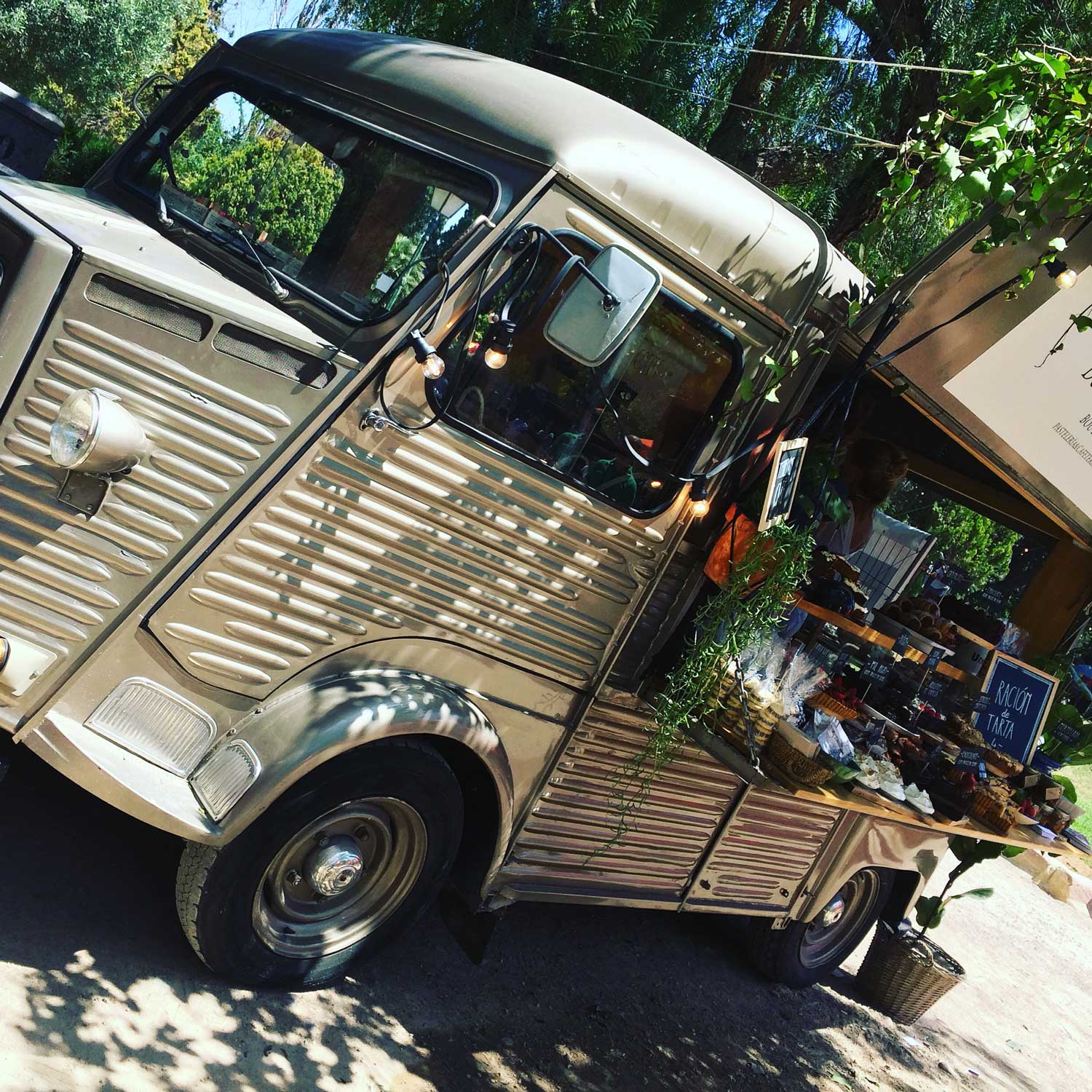 Each one was so cute and custom-designed, I just walked around admiring them for a while. Then, I finally decided to have lunch at this one . . .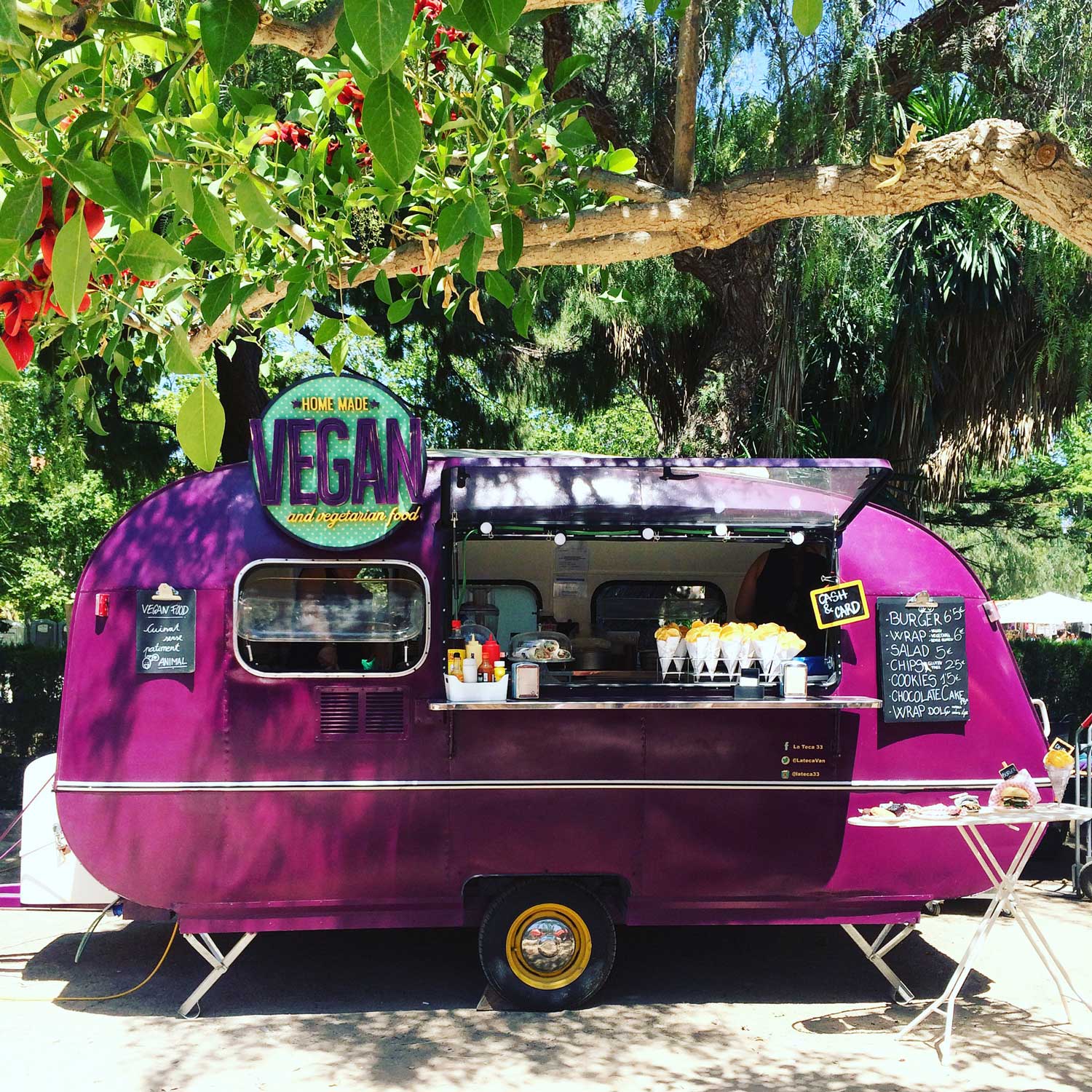 And, of course, dessert from this one . . .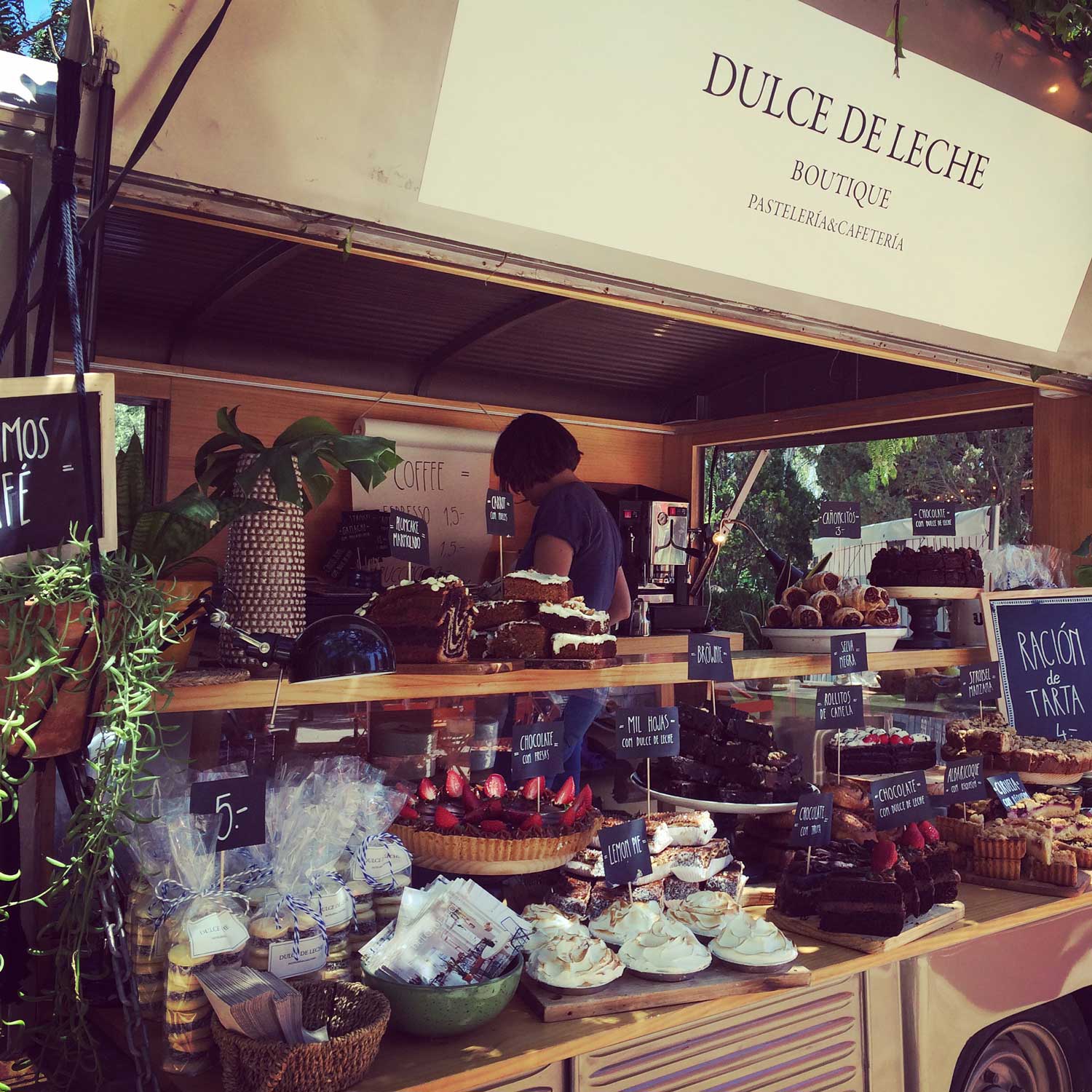 This was a sweet and meaningful way to kick off my visit to Valencia. I can't wait to see what else she has to offer.