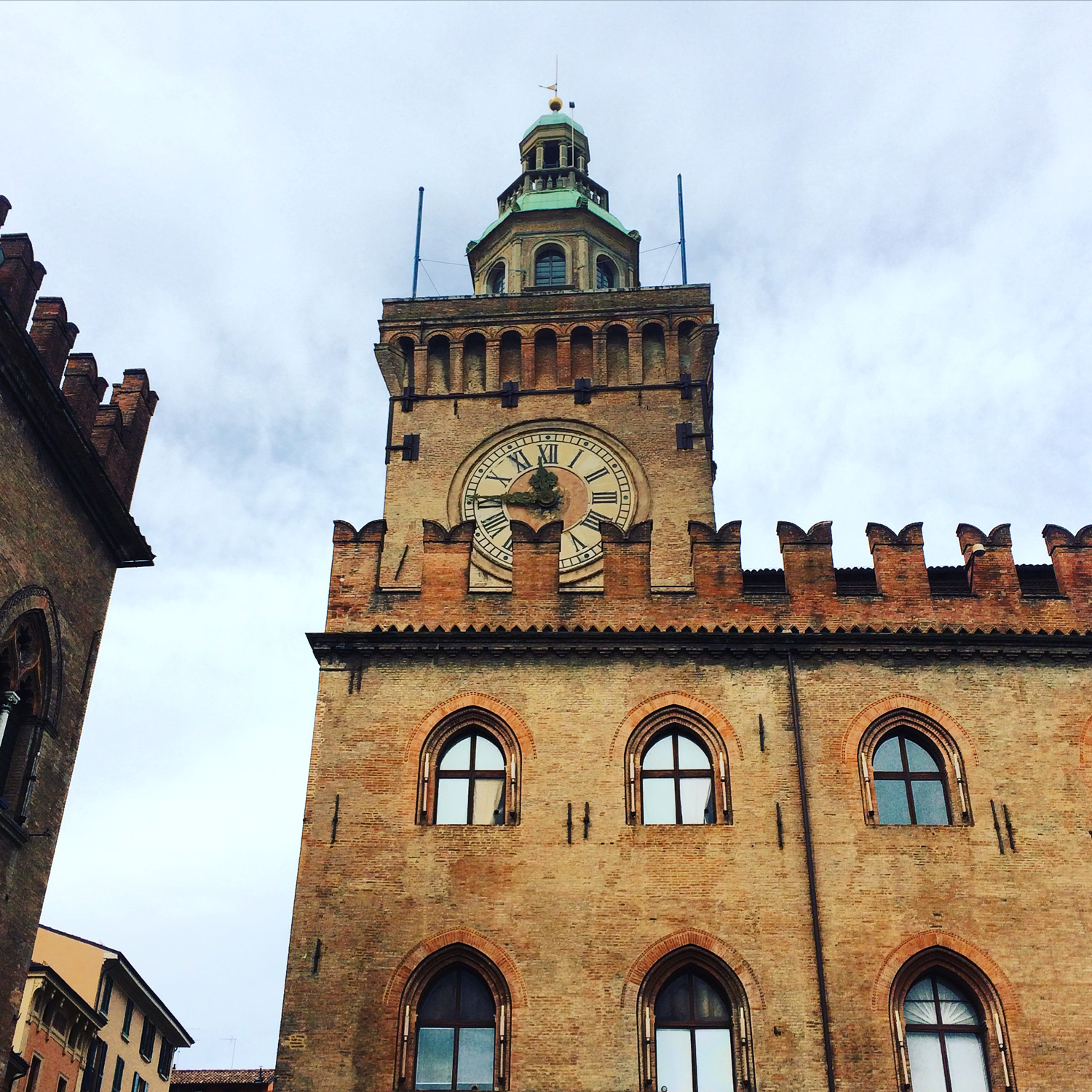 This weekend, I took the train from Florence to Bologna. I'm all settled into my apartment (an Airbnb choice I like a lot) and have been walking around and getting the lay of the land.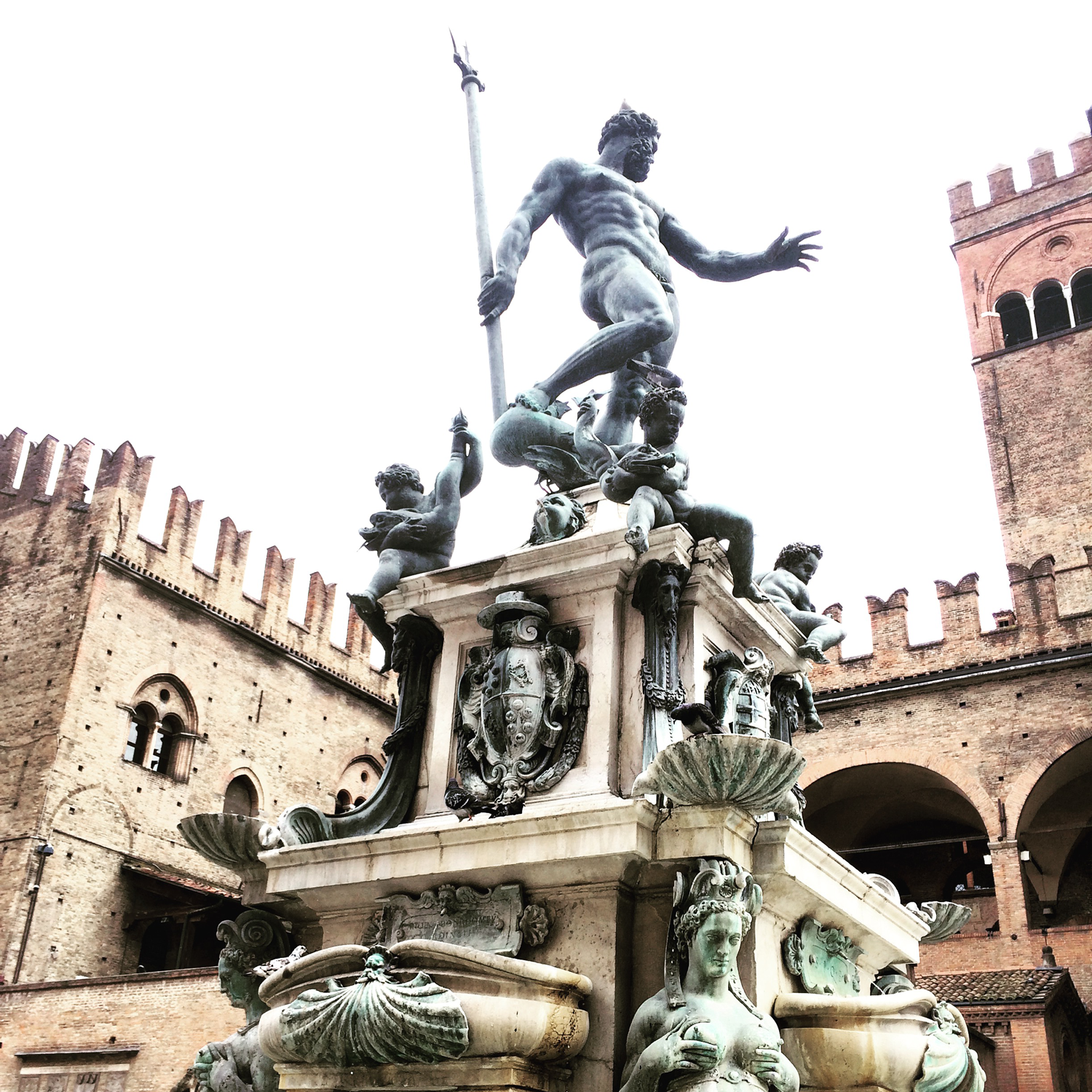 The hot spot is Piazza Maggiore, where I not only stumbled upon big crowds, but was also greeted by a student band playing the theme from Star Wars. It was pretty awesome.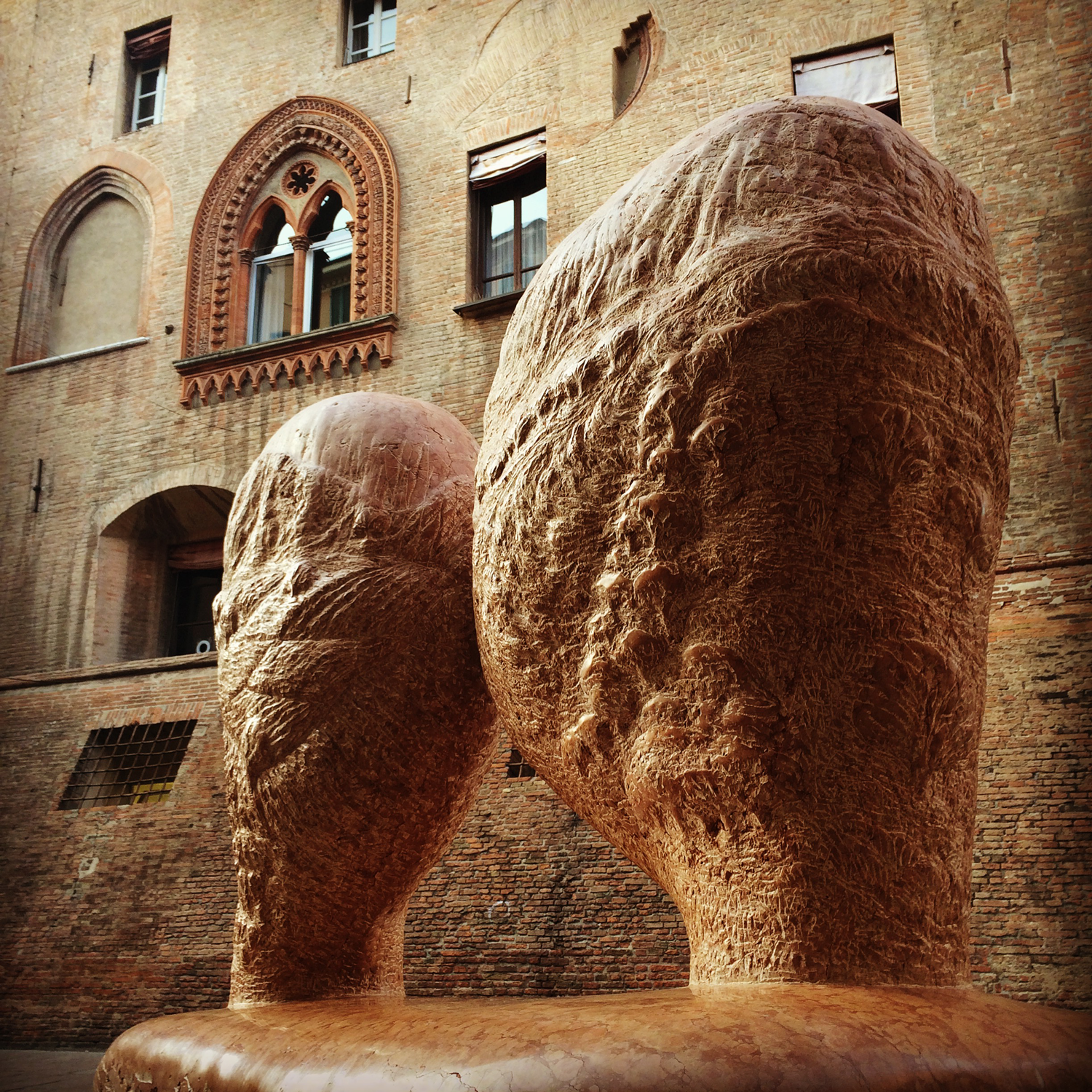 Just off the piazza they have a lovely little sculpture garden.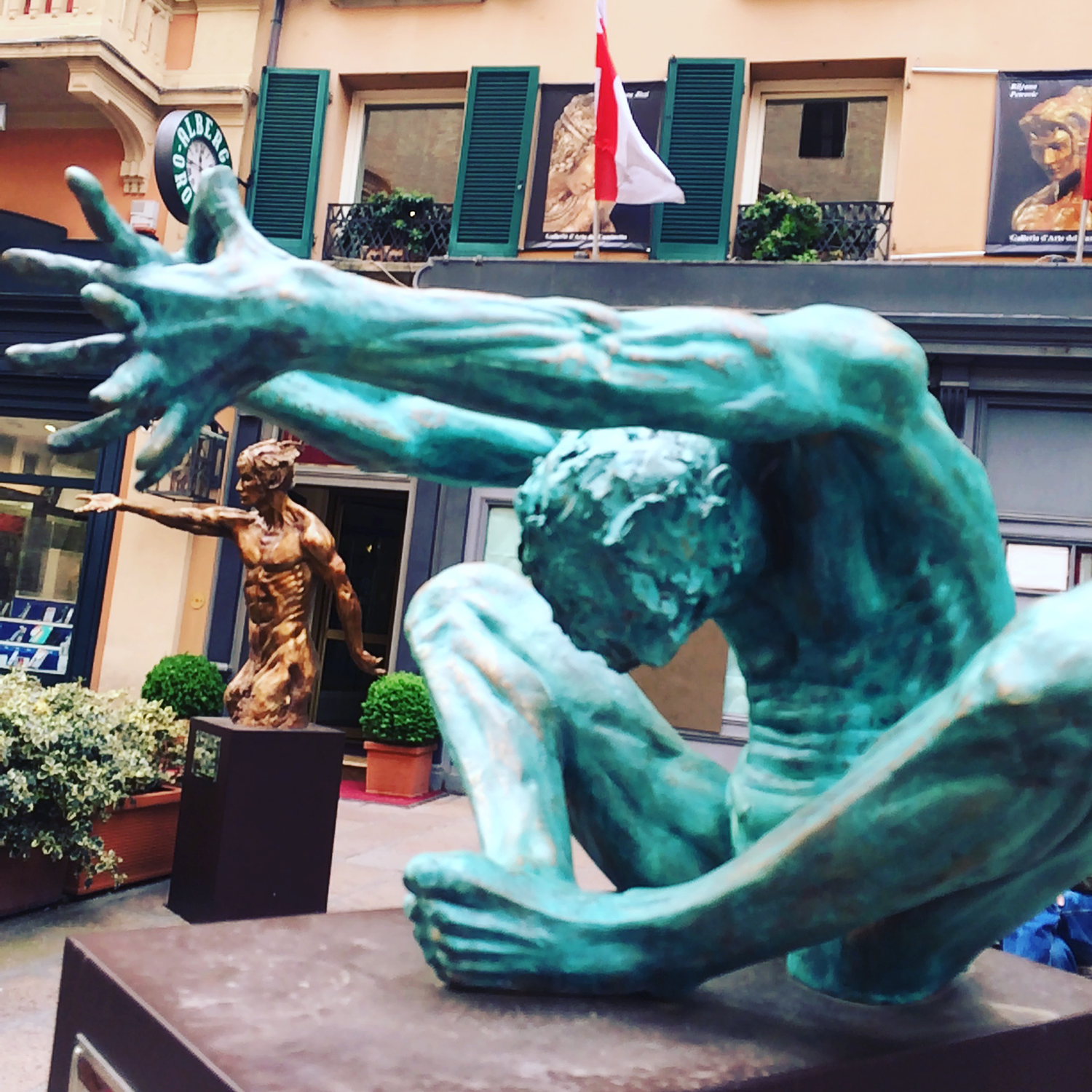 Since this is a university town, there is a lot of young energy and tons of young street performers. This is shaping up to be a fun week.