After finishing up — and saying "goodbye, for now" — to my last couple of yoga classes, my mom and I hit the road toward Cleveland, Ohio — where I will visit with friends and family for about a month before leaving the country. Instead of driving the 12 hours all at once, the way I usually do, I decided it would be way more fun to break it up and stop to see friends who live along the way.
Since we were leaving around 7:00 p.m., our first stop was not too far from Atlanta. Just a couple of hours north, we spent the night at my friend John's place near Cloudland Canyon State Park in North Georgia. This perfect little mountain townhome is situated on a landing field that welcomes one hang glider after another, throughout the day. (It's fun to just sit on the deck and watch them land.)
In the morning, I took a short hike along the west rim of the canyon by myself. One of the things I wondered about this upcoming trip is whether or not I would feel isolated or lonely. (Truth be told, I didn't really wonder this — I LOVE being alone — it was pretty much everyone else wondering this for me that made me think about it at all.) So, as I hiked alone, because my first travel mate (Mom) was having some foot problems that day, I was thrown right into the solo travel mode.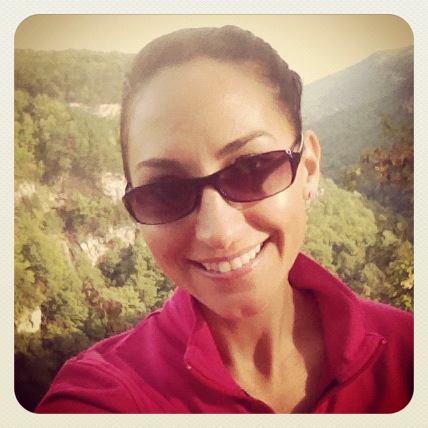 Hiking away on my own, I stopped on a bridge to admire the water and the view for a moment. It was then, that an older gentleman named Jack walked up next to me and started chatting. We continued on — walking and talking –together (so much for solo). I learned that, over the past 15 years, Jack and his wife had been to every single state in the U.S. (ALL 50 plus Puerto Rico!) I was so impressed and inspired. It seemed like a very auspicious way to begin my journey.



After returning from the park, it was time to move along on our journey.  Mom and I popped over to Chattanooga to wander the best spot in town – The Bluff View Art District.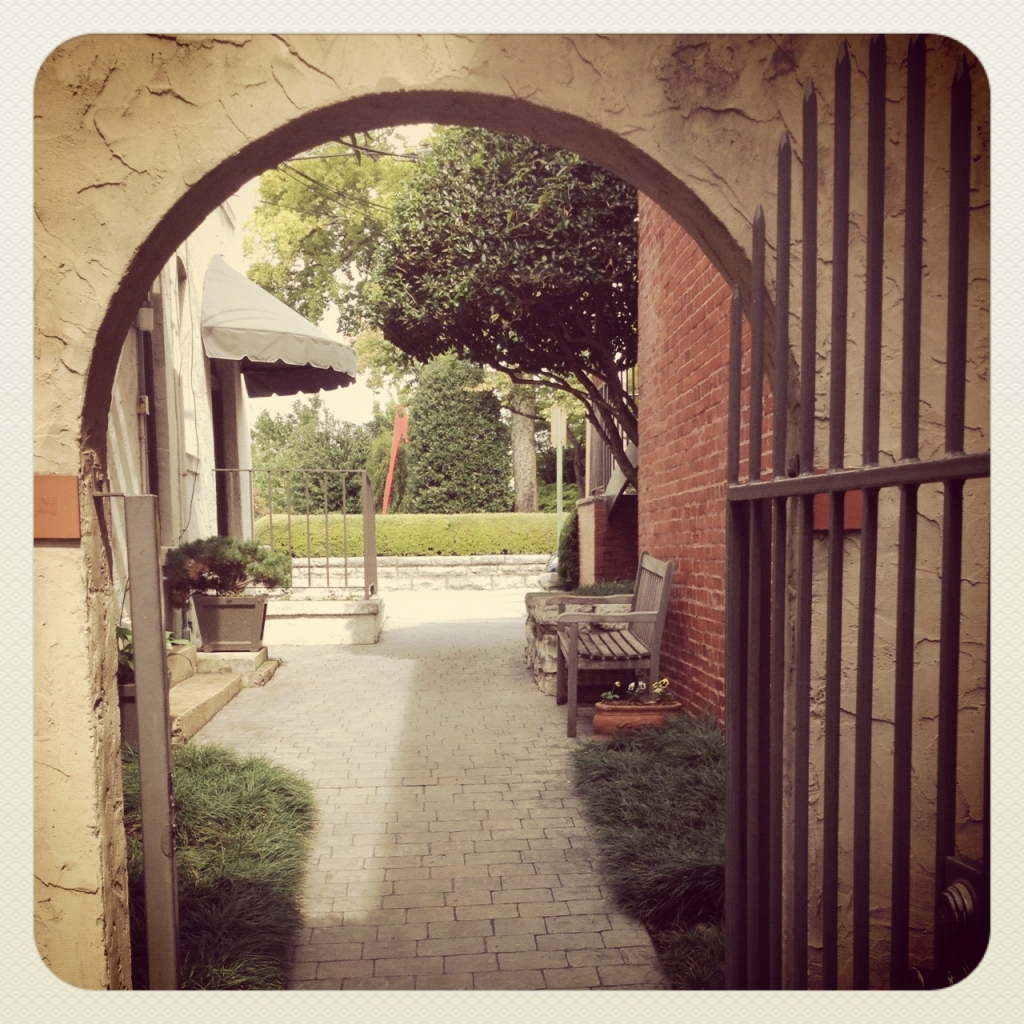 Filled with great little restaurants, galleries, and gardens, Bluff View is very charming and a lovely way to spend an afternoon.  We grabbed lunch (and dessert) at Rembrandt's Cafe and then went for a walk through the sculpture gardens.  Being enchanted by the front of the bakery, we couldn't help but go in and grab some fresh-baked goodness for our upcoming hosts.
Then, it was back on the road. Next stop: Nashville!
Vagabonding 2012-2013 Total Miles:  135