This weekend, I hit the road for an overnighter in Detroit.  I have a couple of design clients and friends there, so I figured it was worth a short drive to explore a new city and catch up with my people to the north.
Things started off a little bit rocky (or, a little bit watery).  It was raining.  Not hard, just enough so that an annoying mist flies up from the ground and coats the windshield.  About 20 minutes into what is about a 2.25-hour drive, my driver's side windshield wiper went flying off.  Now, in all fairness, this blade didn't fly the coop without provocation — I ripped it off.  But, in all fairness, I didn't rip it off without provocation.  It was doing its thing . . . back and forth, back and forth, and leaving that 3-inch wide arch that you get when the blade is old and not hitting the window properly.  (And, of course, it was right in my eye line.)  So, I thought I'd be clever and stick my hand out the window, gently lift it up and let it pop back down to sort of "reset" itself.  It has worked before.  I'm thinking, though, that I've never done it at 70 miles per hour.  Because apparently, at 70 mph, my "gently" was more like "super strength," and though I felt like I barely touched it . . . away it went.  So, because I was on the highway in the middle of nowhere, I drove the remaining 2 hours — not with limited visibility in a 3-inch arch — but with limited visibility on the entire driver's side of the windshield.
Here's a useful tip if you ever find yourself in this situation, and like me, you're too . . . I don't know . . . stubborn . . . to stop at some tiny service station in the middle of nowhere:  It is very helpful to NOT focus on the water on the windshield, but instead, to look beyond that, toward the road ahead.  I'm certain there's an inspiring and wise life lesson in this, as well.  Something like: Don't get caught up and distracted by the things that seem to be right in your face and preventing you from getting to your destination. Knowing they're there, just look beyond them and stay focused on your path.  Just as I did this Friday, I expect you'll get to your destination safely.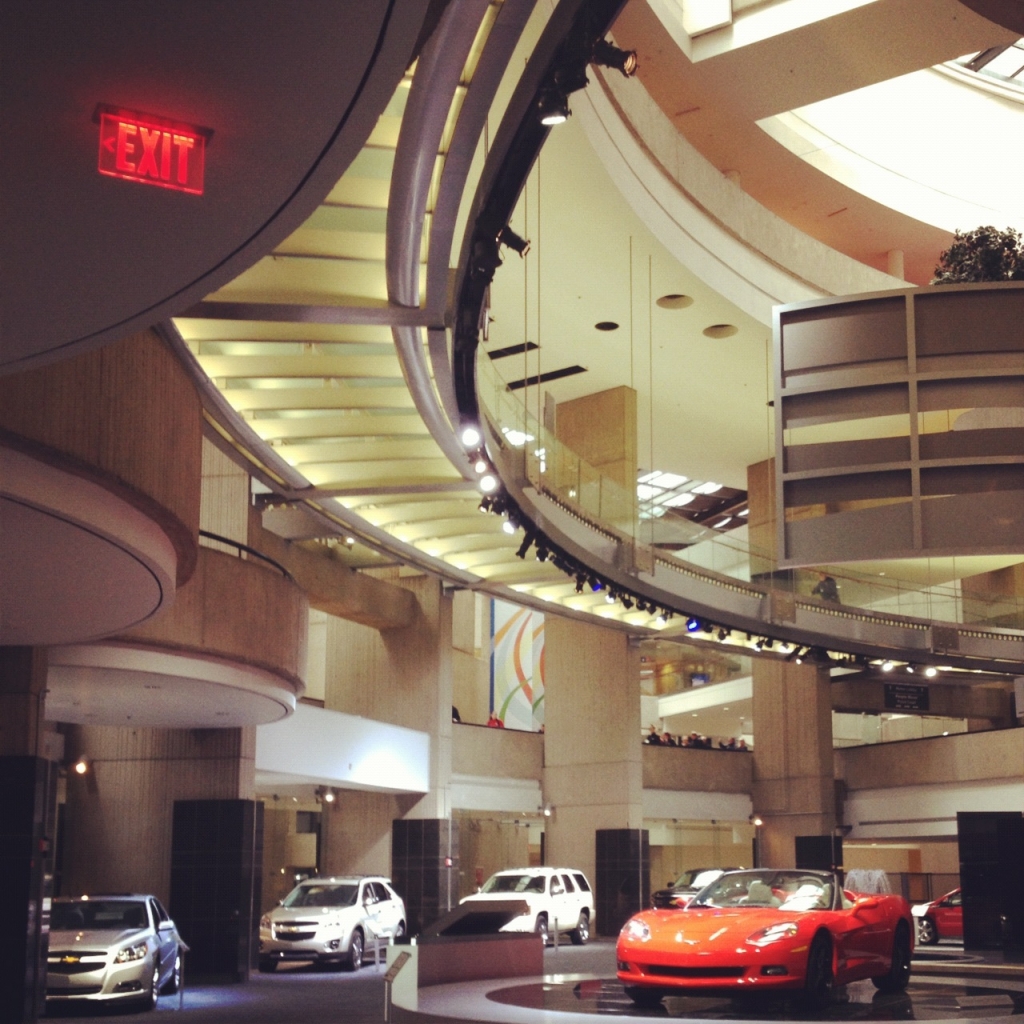 So, my first stop in Detroit was downtown at the GM Renaissance Center, where I met my client Lori for lunch. We caught up over tasty entrees at Joe Muer Seafood, which overlooks the River Walk — a lovely area along the Detroit River, with a great view of Canada.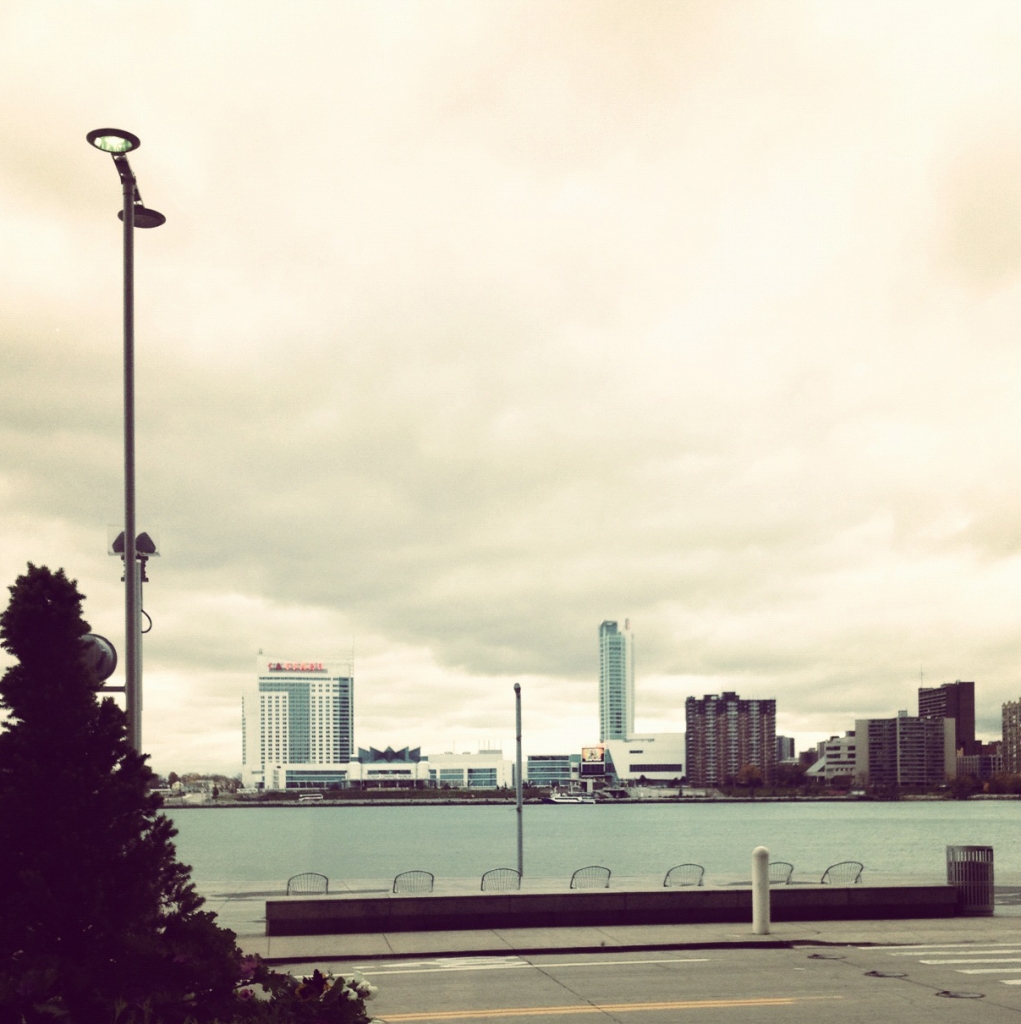 Later that afternoon I headed out to the suburbs to see my long-time BFF, who moved to the area a couple of years ago.  In the morning, she and I met up with another girlfriend and headed back downtown to the Detroit Institute of Arts.  We took in the special Picasso and Matisse exhibition and some of the permanent collection before walking down the street to grab a bite to eat at Good Girls Go To Paris Crepes (that name cracks me up).  Honestly, the place is a bit rough, but the crepes are freshly made and DELICIOUS.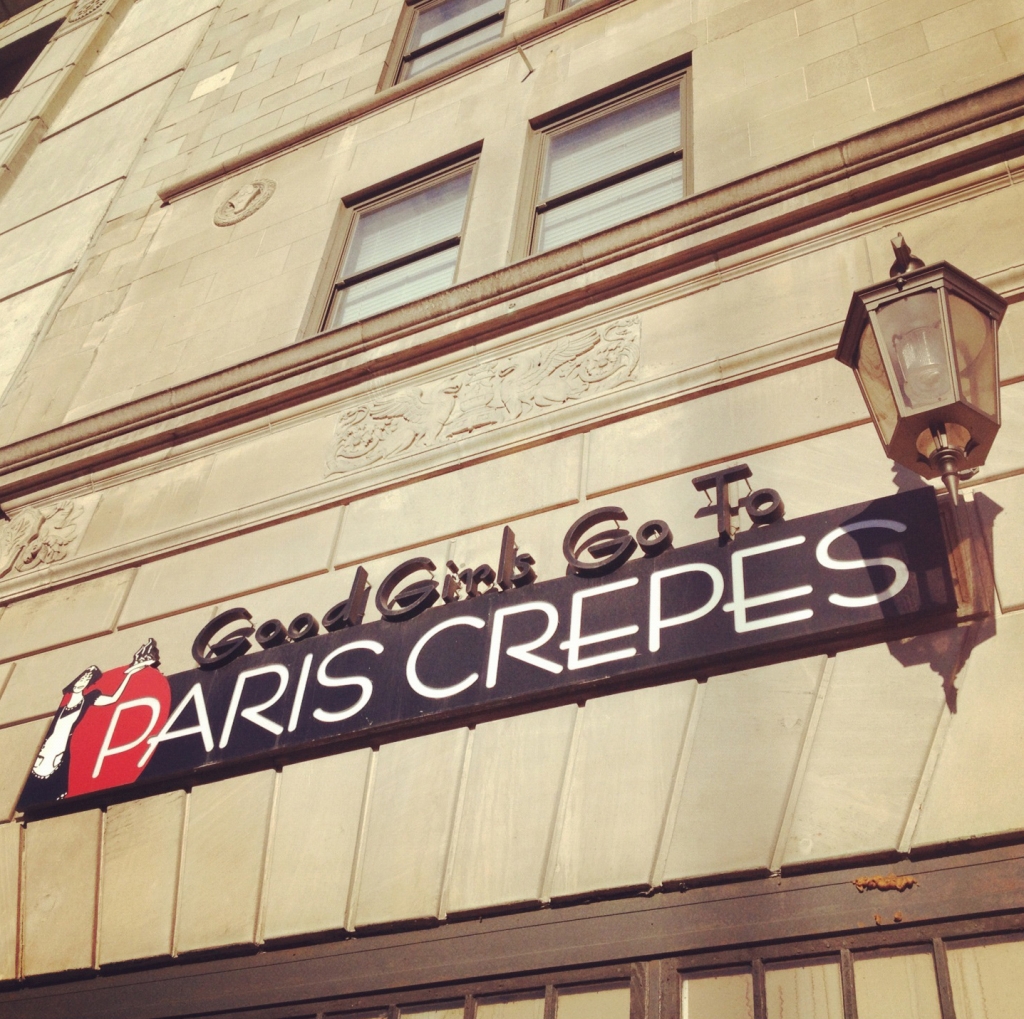 As it turns out, The River Walk and the museum are basically the only attractive things in Detroit.  I'm from Cleveland, so it's not like I have high expectations or anything.  I mean, I had a pretty good weekend once in Baltimore (aka the dumpiest city to which I've ever been), so I can work with a place.  But, honestly, I consider Detroit a horribly depressing place, that has effortlessly bumped out Baltimore for dumpiest city.  If you want to see evidence of America's economic difficulties, Detroit is the place to go.  Thank God for my lovely friends who are like a brightly shining light in a gray and dingy mud puddle.  I had such a great time with them, but I could not wait to get out of this city.
On that note, here's another valuable life lesson from the Detroit road trip:  If you are going to live in a place that's less than glorious, it's about a million times more important to build great relationships with good people who can bring in a little sparkle.
Vagabonding 2012-2013 Total Miles:  1,195