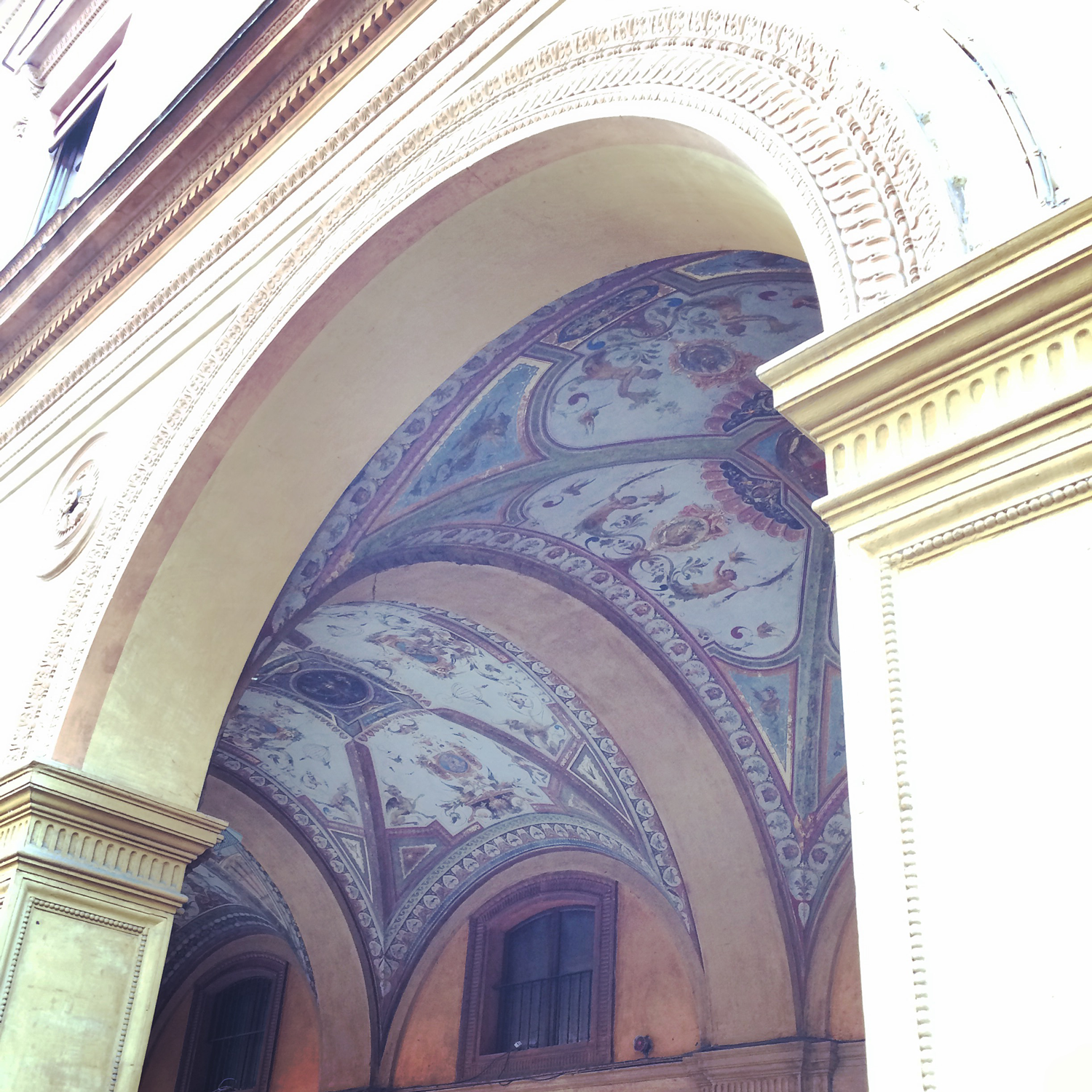 One of the great things about walking around Bologna is the 23 miles of porticoes (covered sidewalks). Some are very simple. Some have fabulous architectural detail, and some are artistically embellished. It gives a whole new dimension to my city wanderings. And, that is how I am finishing my week here in Bologna, Italy – aimlessly walking around the city and stopping anyplace that grabs my attention.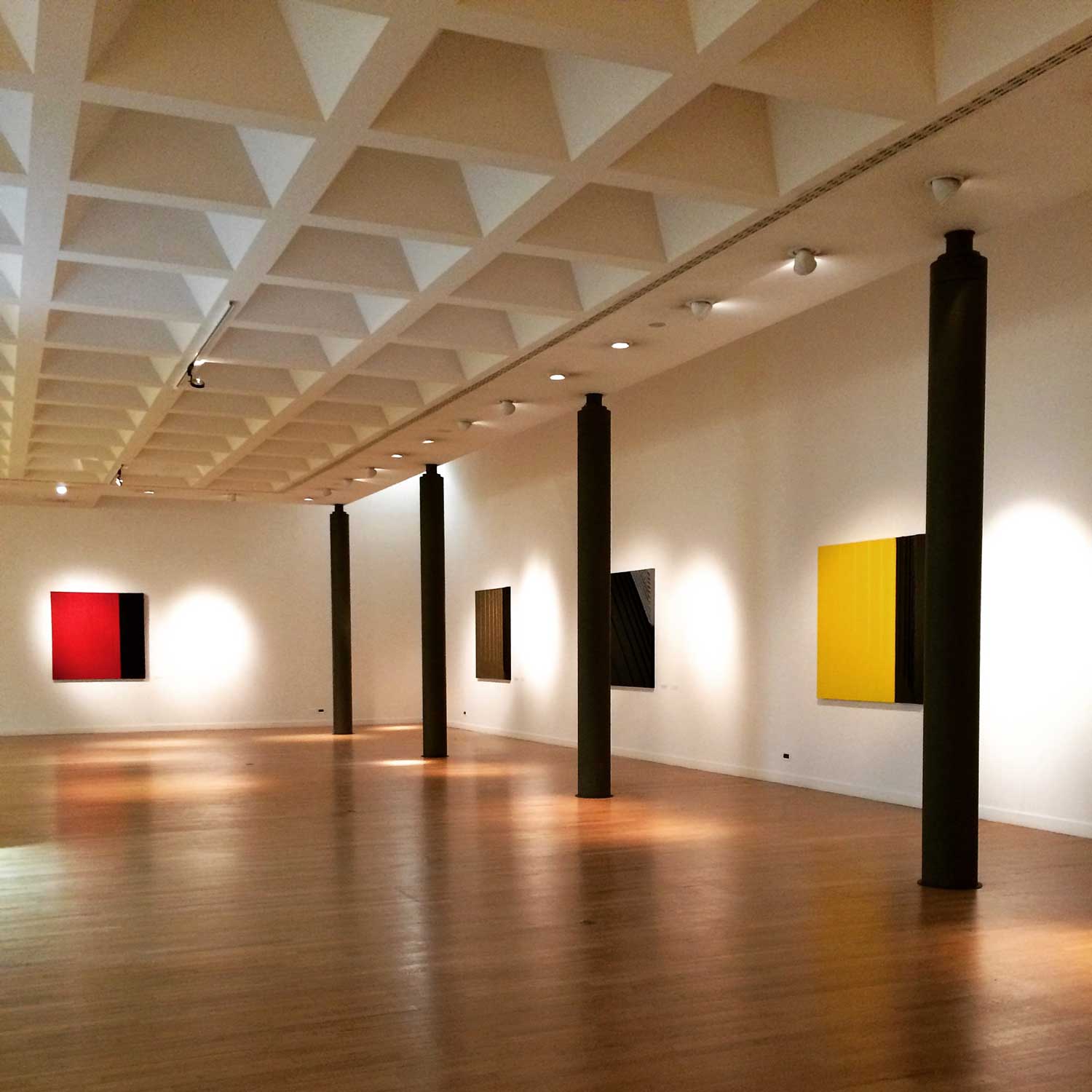 The National Gallery (Pinacoteca Nazionale di Bologna) was a nice stop (I practically had the whole thing to myself). I ended my visit there with the The Colors of Space-Time exhibit by Massimo Arrighi. I know it's a gallery, but all I could think was . . . yoga studio!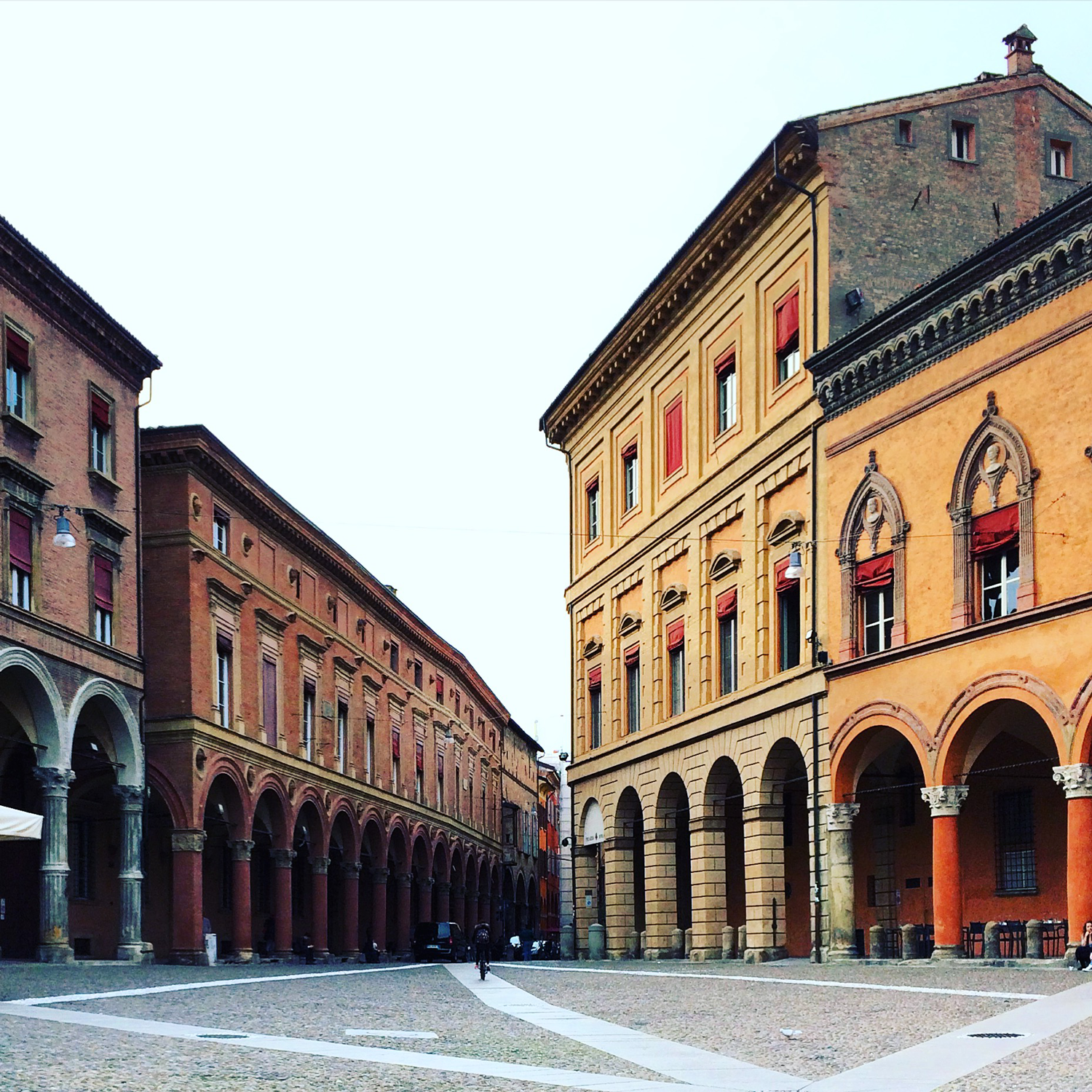 I found a few more piazzas, including Piazza Santo Stefano, where there is a lovely church and colorful buildings converge.
I have enjoyed my week in Bologna. My apartment has been very comfortable and has great wi-fi, so I've been very productive this week, all while getting to experience this lovely Italian town for the first time.