I know that Barcelona is very well known for it's abundance of interesting architecture by Antoni Gaudí. While it's hard not to notice a building here and there, I made a point to be on the lookout today.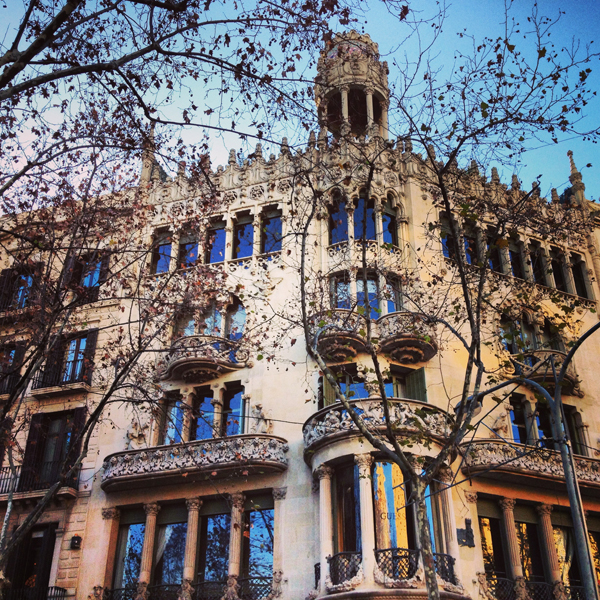 I chose a route that I haven't walked before and took the long trek from my hotel to the highly acclaimed Sagrada Familia. It's my last day here, and I've got a lot of work to do, so I wasn't planning to go in for the full tour, but just thought I would swing by to catch a glimpse of the outside.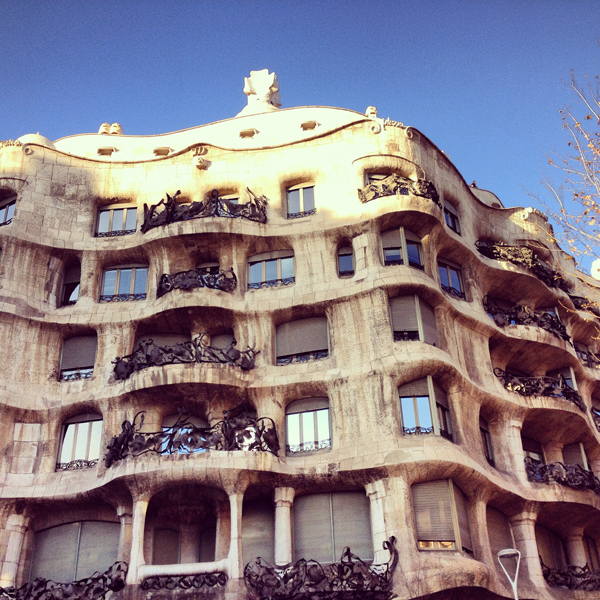 Well, my long walk was sort of in vain. About 90% of the building was covered in scaffolding and other construction maskings. So, as far as seeing anything good or getting any nice photos, this was the best I could do (below).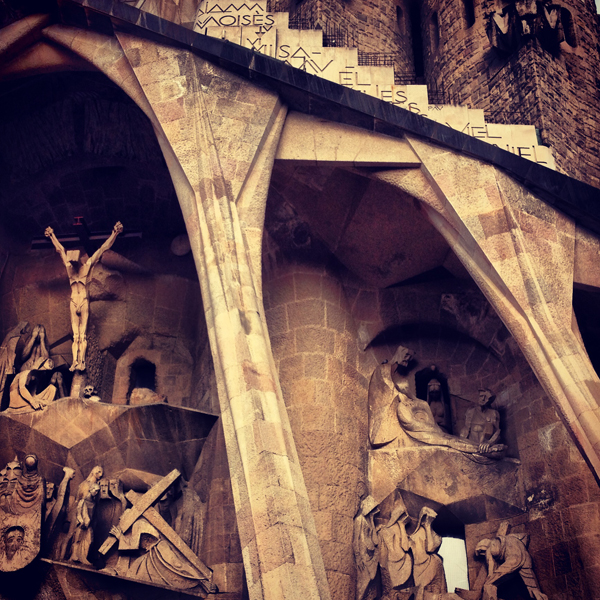 Basically, the rest of the place was covered. Oh well. I guess I will just have to come back to Barcelona another time.