I started going to farmer's markets in Atlanta a couple of years ago, and honestly, I find them disappointing. I don't know if I had a dreamy, movie fantasy of what a market was supposed to be like, but for the most part, Atlanta markets just don't measure up. While the markets in France were way better than anything I've seen in Georgia, they still seemed to be missing a little something.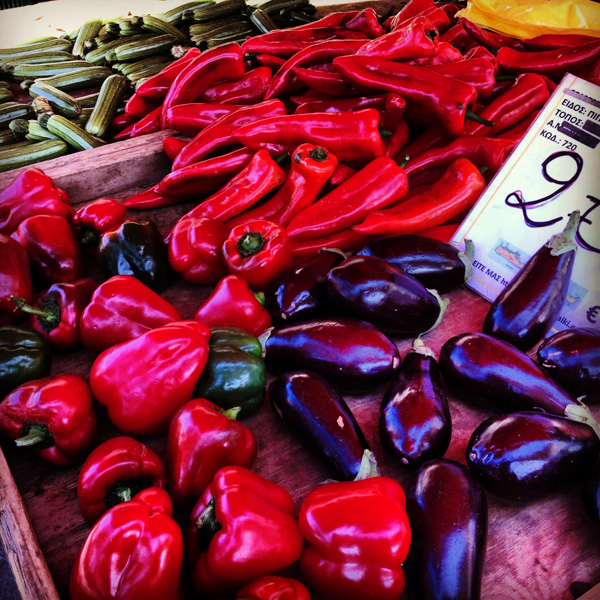 Well, now I know that my market dreams must have been Greek. Today, Pamela took me to the weekly market on the outskirts of Heraklion. It was huge. As in, several square blocks huge.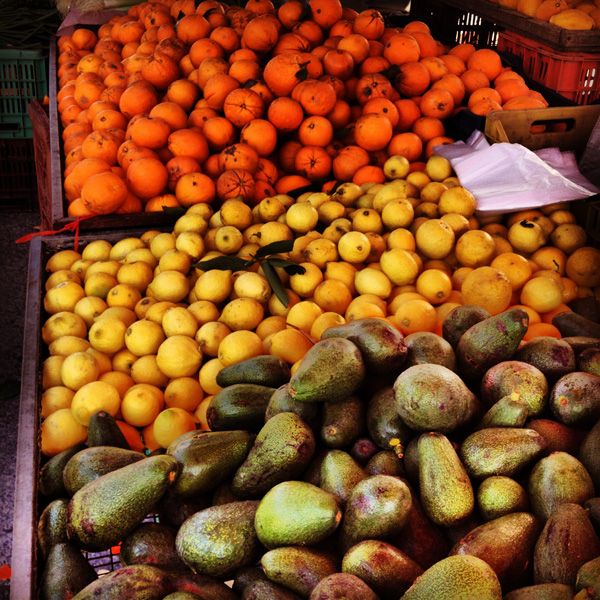 While it had a lot of "stuff" like clothing, household goods, and tchotchke – the part that I cared about, and the part that impressed me, was the greater amount of food!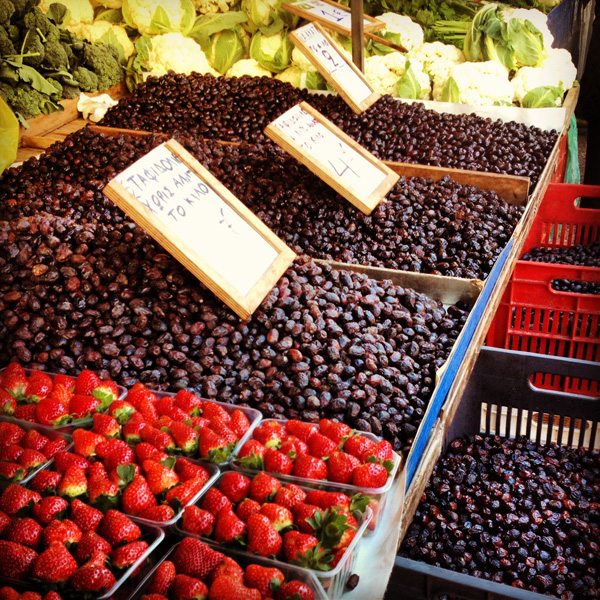 Booth after booth of fresh, beautiful food of all sorts.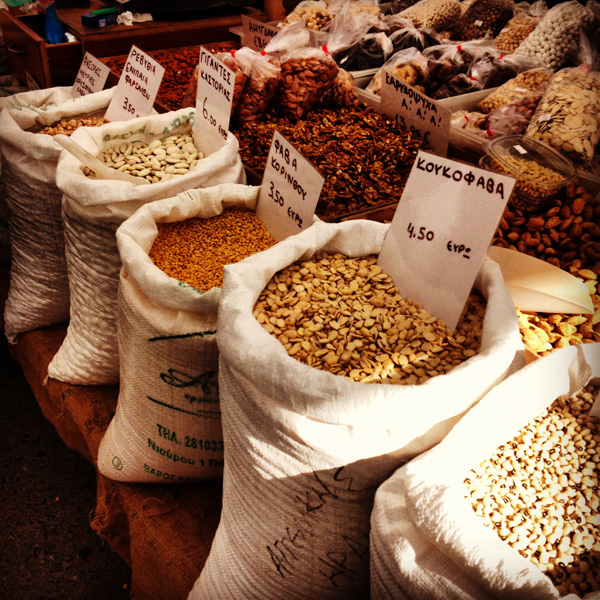 And some of it was more grand than I had ever seen. (The cabbage in the foreground below is bigger than my head and you can see the size difference from some of the normal sized ones around.) I am not a fan of cabbage (at all), but I was impressed by the sheer size of it.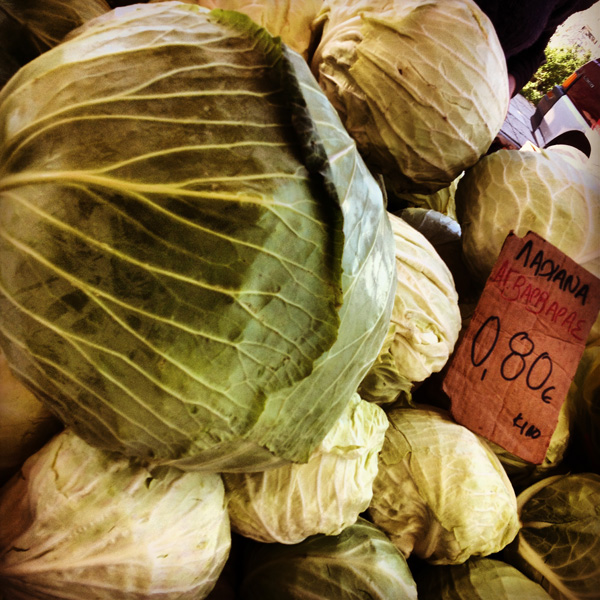 But the very best part for me, was the guy with the olives. You can try anything he has before you buy (actually, most of the booths are that way). Since I had learned in France, that I can actually be open to not only black olives, but green olives too, I set forth to find "my olives" in Greece. After trying a few (all good), he handed me a giant green one (as in, the size of my thumb). It was literally the best olive I've ever had in my life. Yes, sir, I'll take a whole bunch of those, please!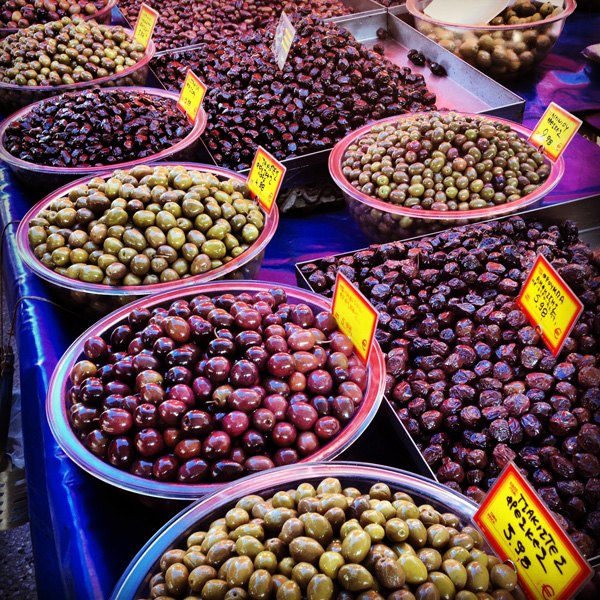 It was great fun to see all of the vendors, do my shopping for the week, and watch as friends (everyone) stopped and chatted with each other along the way (everywhere).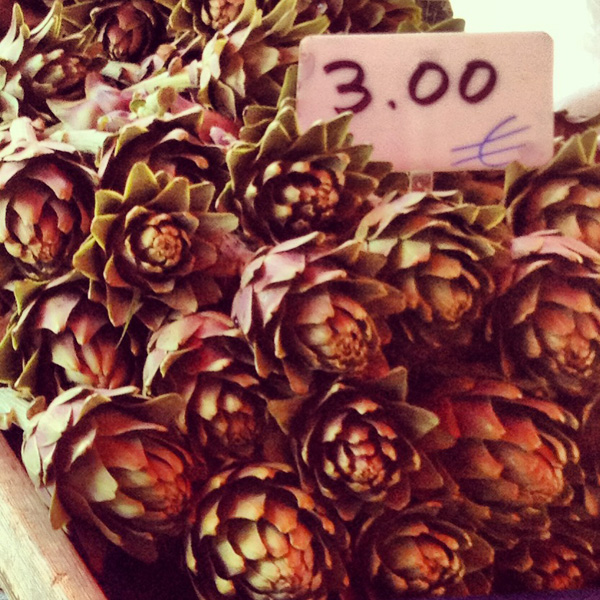 The prices were very inexpensive (another win over the Atlanta markets), and many vendors threw in something extra (particularly the orange guy, who always threw in a couple extras after he weighed the bag).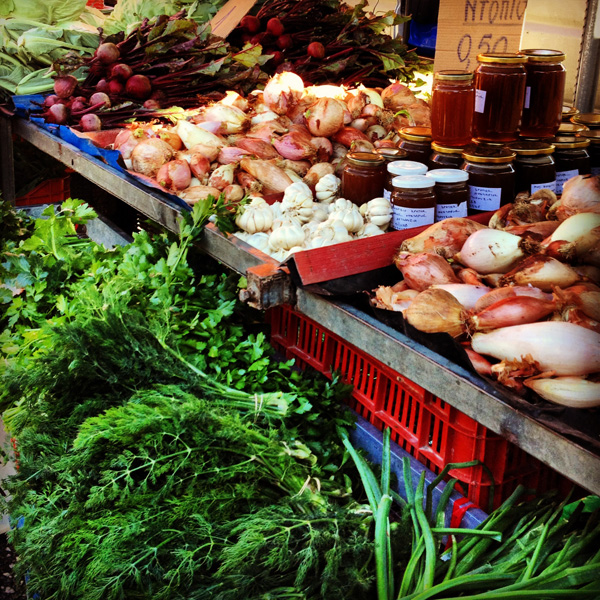 If I'm dreaming of a green space like Paseo del Parque near my home, then I'm also hoping that a market like this will be a part of the picture. Excuse me while I eat another olive.