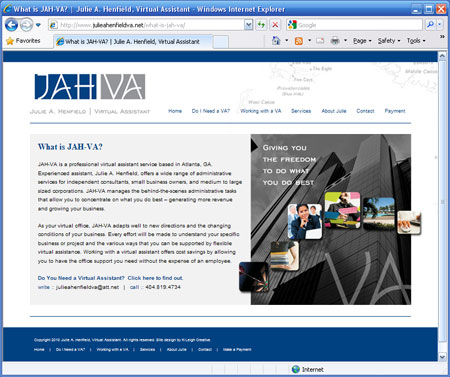 After developing a logo, stationery, and marketing materials, we're excited to crown this branding project with a professional and easy-to-navigate online presence.
JAH-VA is a professional virtual assistant service based in Atlanta, GA. Experienced assistant, Julie A. Henfield, offers a wide range of administrative services for independent consultants, small business owners, and medium- to large-sized corporations. JAH-VA manages the behind-the-scenes administrative tasks that allow you to concentrate on what you do best – generating more revenue and growing your business. Learn more and check out our creative work at www.JulieAHenfieldVA.net.
To see more samples from K-Leigh Creative, visit our Gallery at www.kleighcreative.com/gallery.html.