While the apartment I'm renting here on Crete is very nice, one downfall (for someone like me), is the location. There really isn't anything within walking distance. There is a "store" that is a simple place, about the size of a pantry, from which locals can buy a few food and drink items.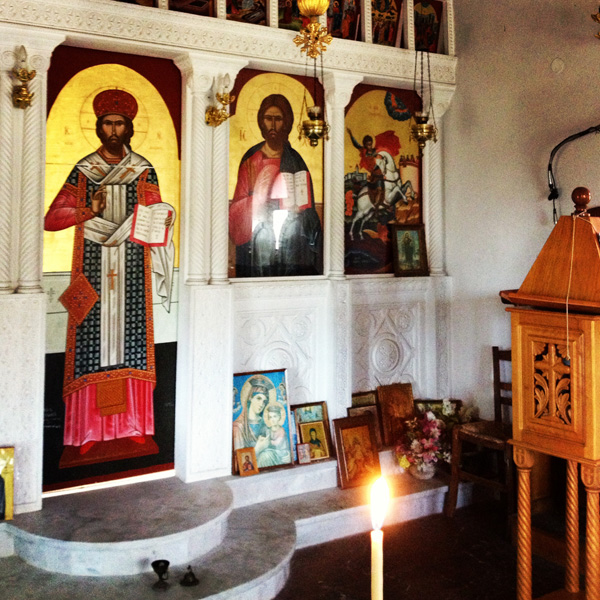 The only other option for a walking destination is one of the two churches in town.  And, in truth, I believe only one is in town and the other is just across the line into the next village — but we're on the edge, so it's close, and I have choices. So, since there is nothing else, I absolutely walk to one of the churches every single day.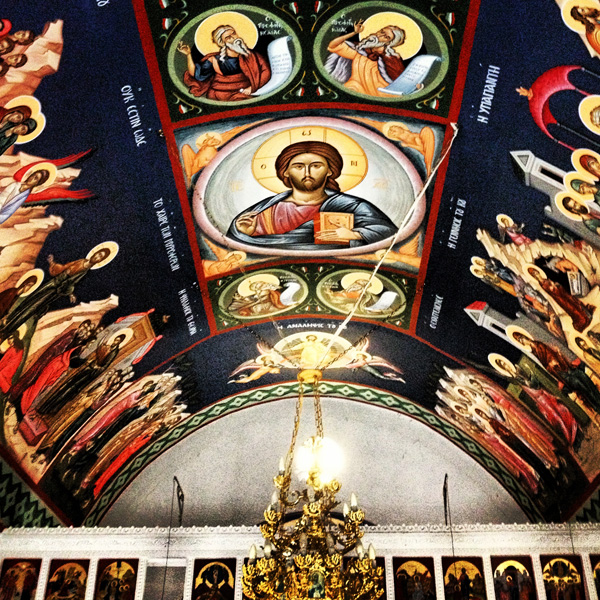 In spite of feeling isolated from access to everyday city activities, I am super thrilled with my practice of walking to the church (usually the one across the line – Saint George, the one in these photos), lighting a candle or two, and saying a prayer or meditating a bit.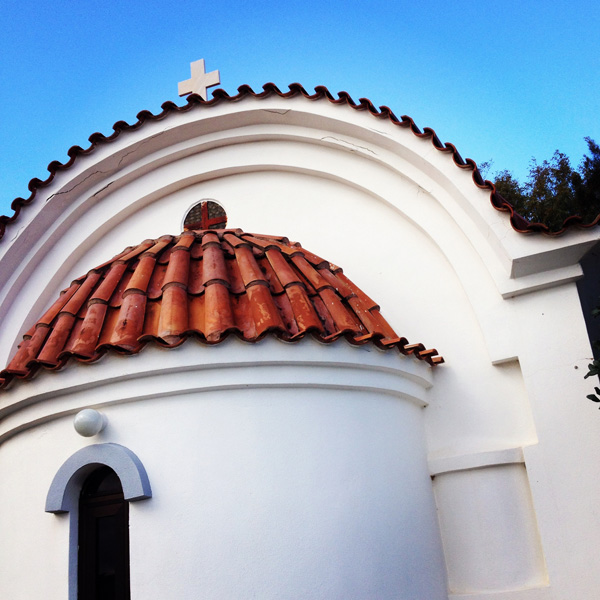 Saint George is super tiny. I would say that about 20 people could be seated inside. And, every time I've been there, I've been completely alone. So, it feels very much as though I have my own, personal, private little chapel. And, I have to say — I love it.