Soooo, in strange Spanish news . . . there is a GIANT field of discarded tires on fire about 20 miles south of Madrid. I don't really understand what the news is saying, but here's what I have figured out. The tires were put there in 1999 temporarily. They have since been abandoned. They are now on fire, spreading toxic fumes right in the town of Sesena. I would have to go through this if I want to visit Toledo (as I had planned). I'm thinking . . . no.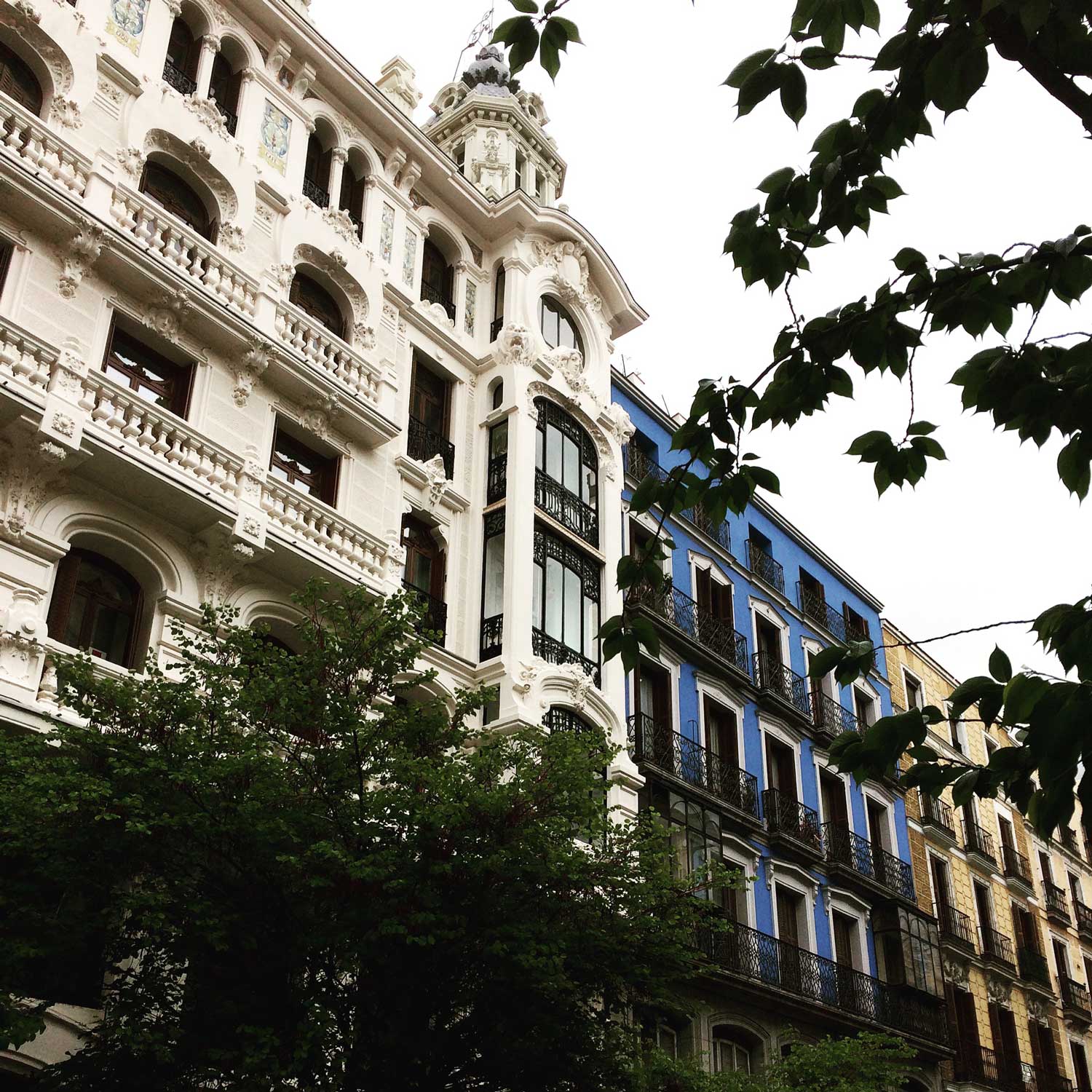 So, instead, I walked around Madrid this weekend and spent time in a couple of museums. Saturday morning, I went right to Museo Reina Sofia. I enjoyed strolling through the galleries, contemplating the differences between Italian and Spanish art.
My favorite piece from today's museum outing was Mujeres [Las bailarinas y el tocador de guitarra] (Women [Dancers and guitar player]) by Wifredo Lam.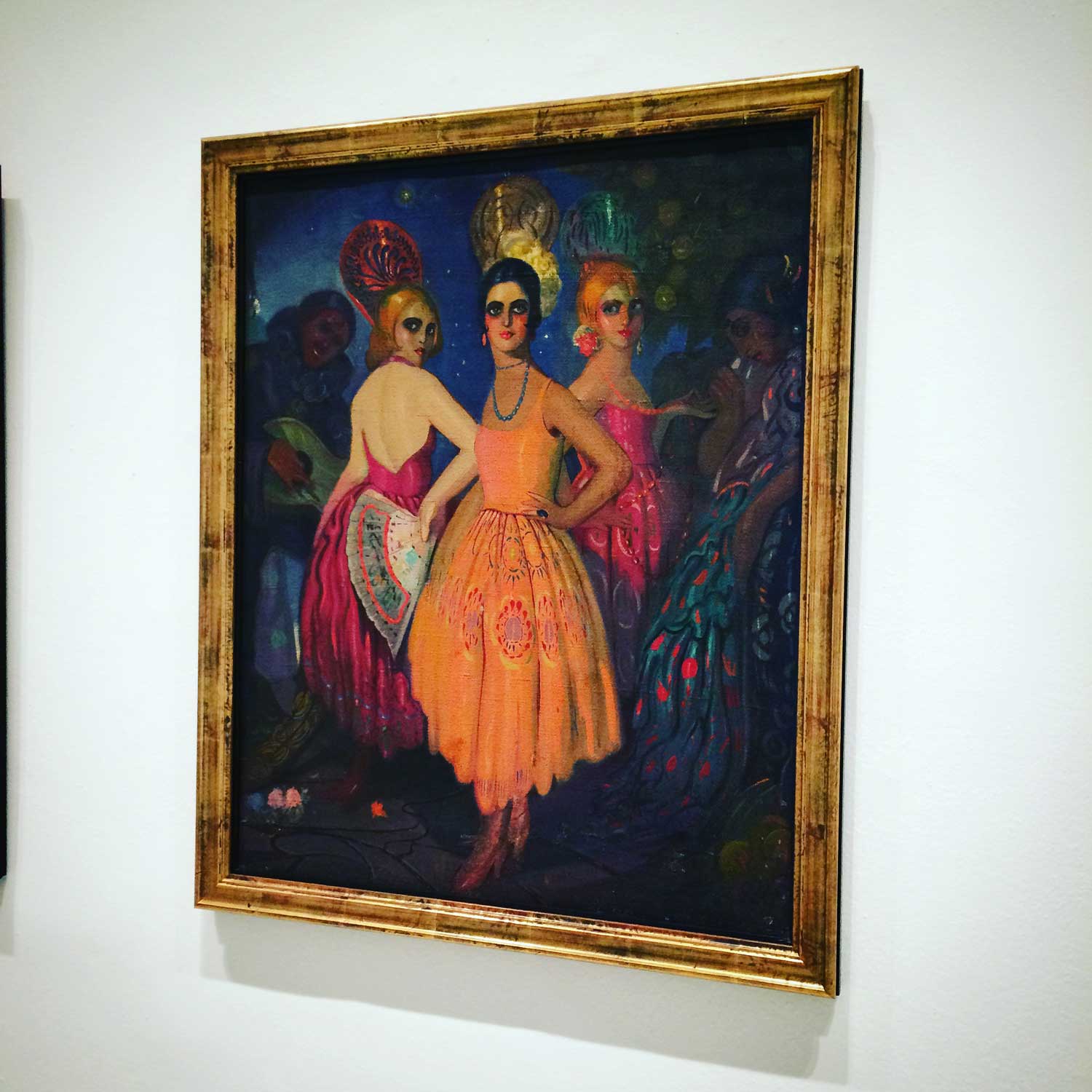 I had lunch at Restaurante Arzabal, which is on-site at Reina Sofia. Good food and service. The thing that delighted me the most was that they gave a little butter to go with my bread . . .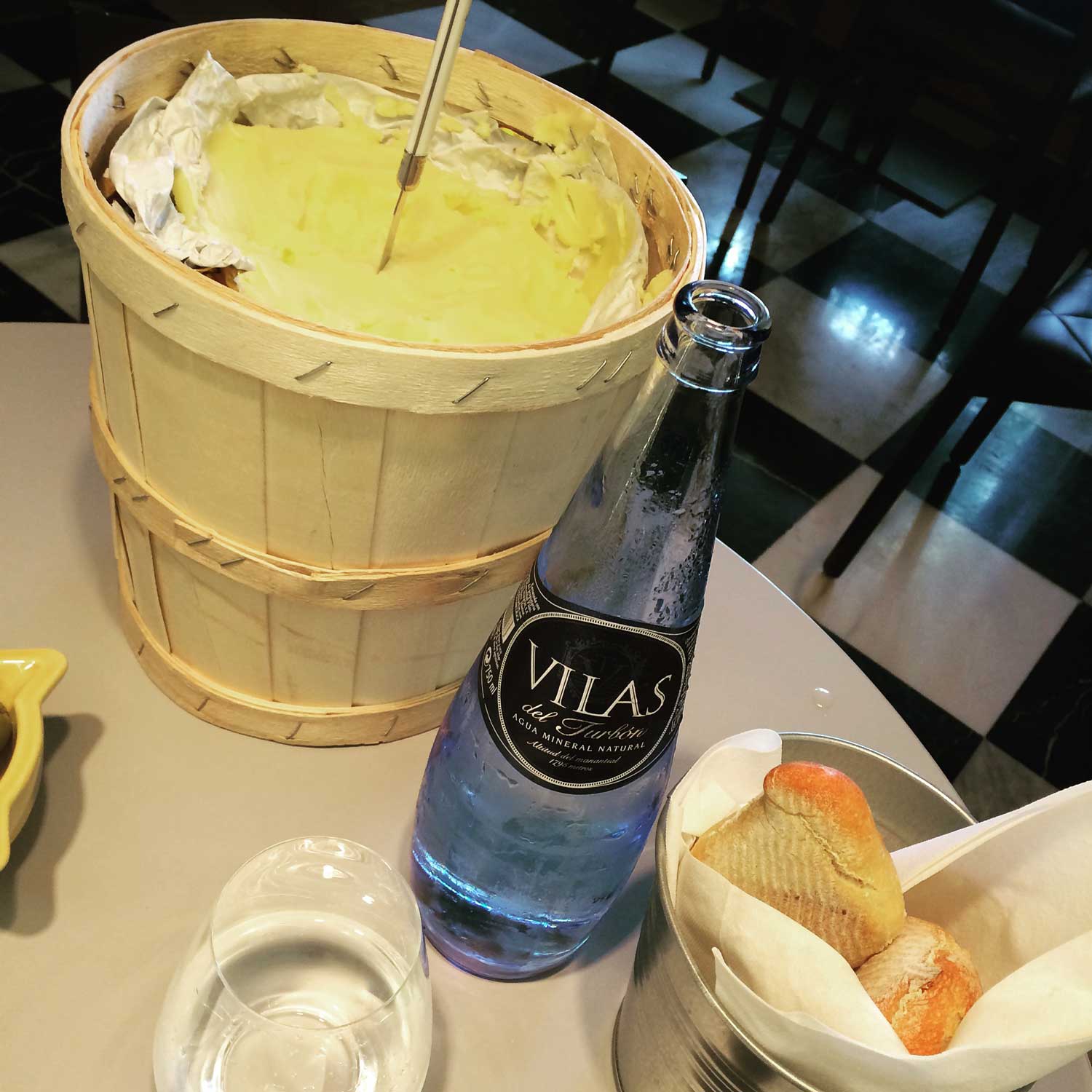 Later in the day, I went back to Almudena Cathedral so that I could share the beauty on Periscope and climb the 100 steps to get dome views of Madrid. I was also able to get a lot closer to the colorful interior of the dome.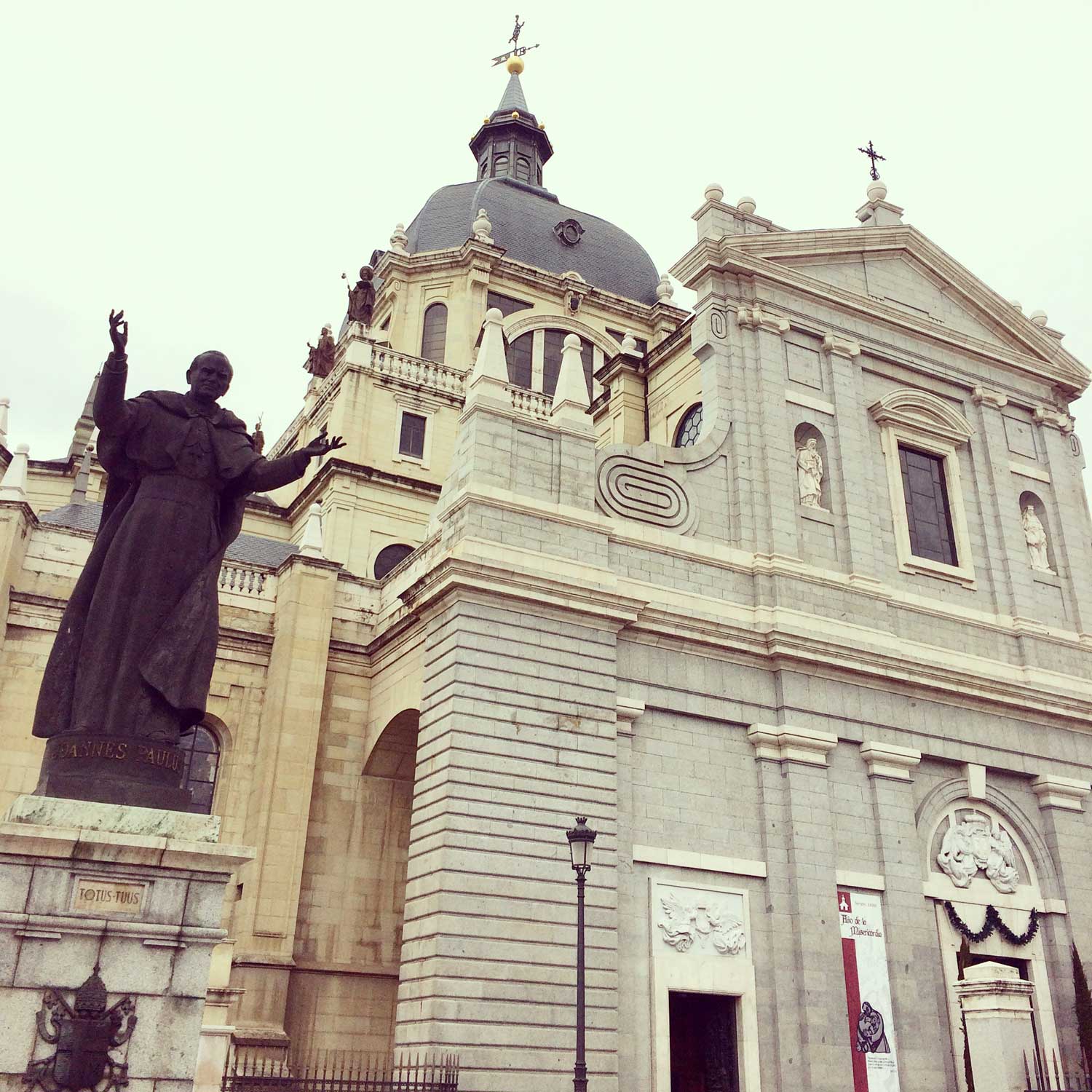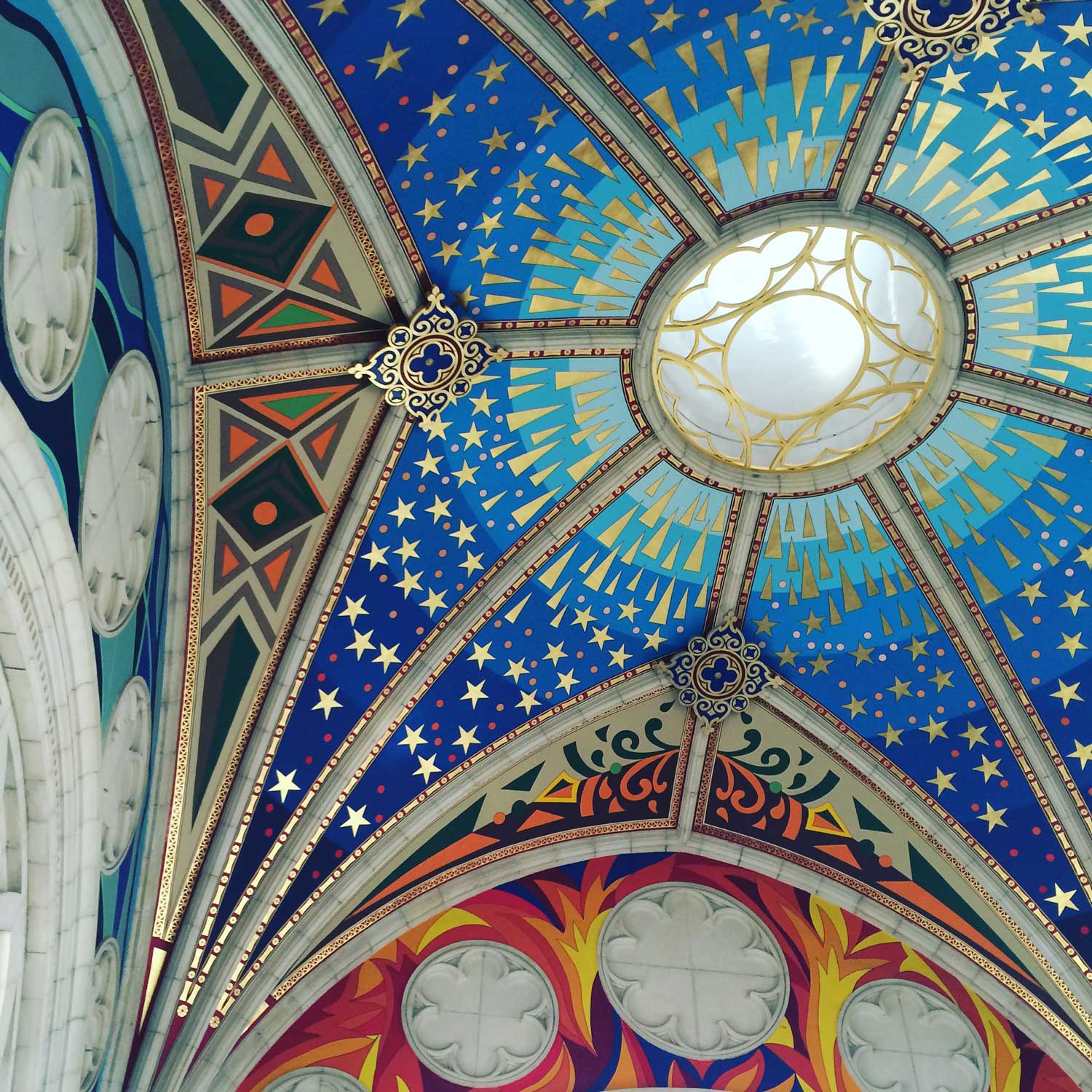 On Sunday, I visited Museo Thyssen-Bornemisza, and then strolled the Gran Via, visiting Puerta del Sol and – later – the Rastro Market.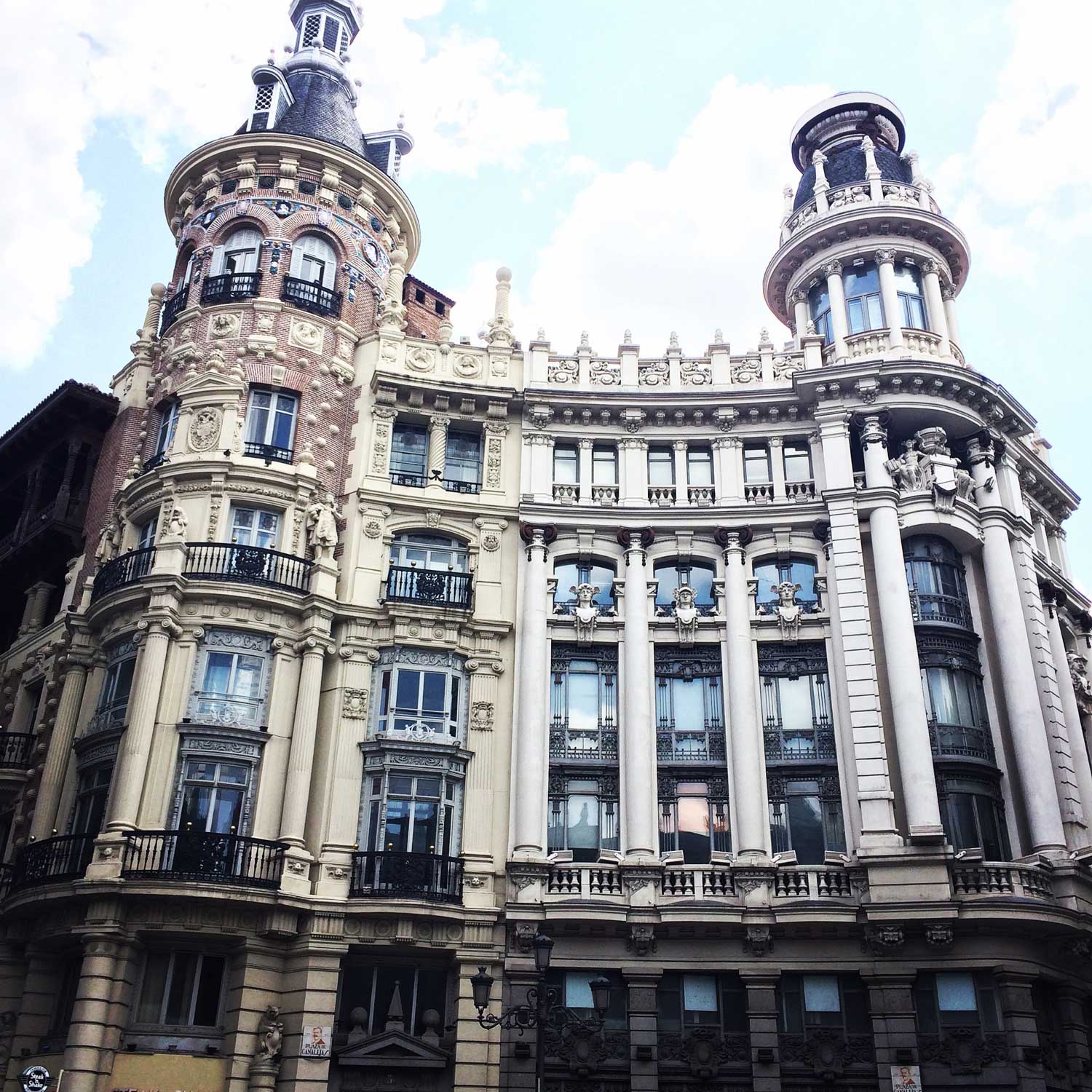 Wandering through Madrid, I admire the architecture, the energy, and the openness.