On this, my last day in Málaga, I've been checking out a few sights, including The Alcazaba.  As I walked back to my apartment, I passed (for the hundredth time) The Cathedral (Santa Iglesia Catedral Basílica de la Encarnación).  The gate was open and I noticed the external garden and this statue (below).  So, I thought that I'd go in and snap a pic.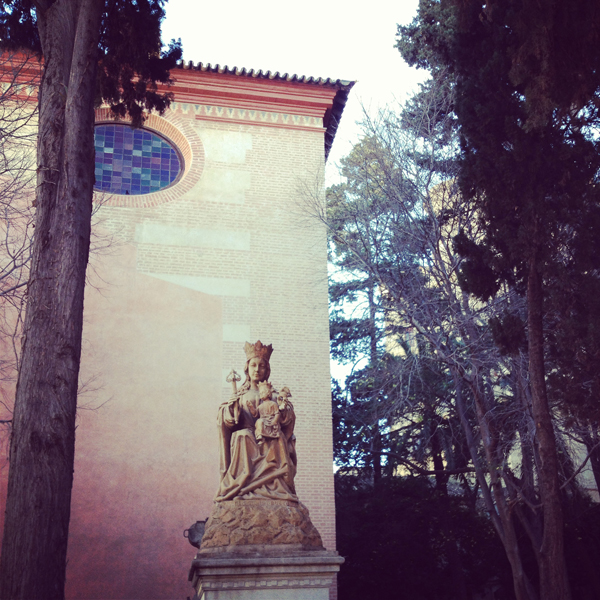 Then, I realized that there was a ticket booth and a very short line (four people) to get in.  I've never really gone into a church randomly like this, but I see how to get in, I see it's just a few euros, I'm here . . . why not?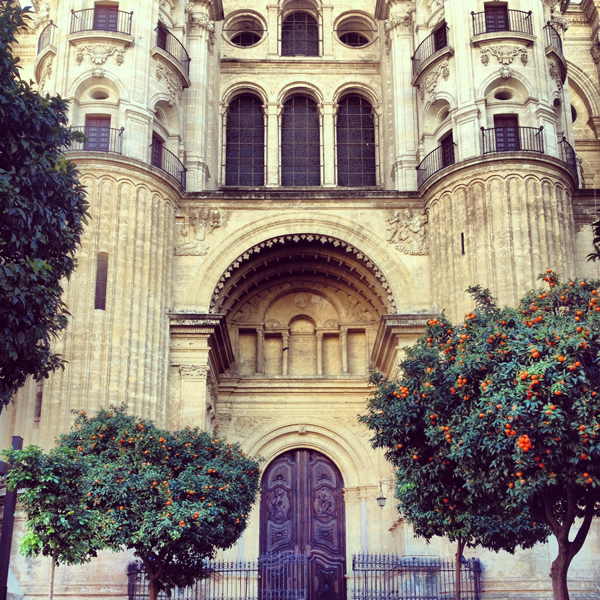 Locals have nicknamed the Cathedral "La Manquita" (meaning one-armed), because the south tower remains unfinished.  Nevertheless, even in its unfinished state, La Manquita is a constant presence in Málaga – visible from most anywhere in the city.
It's gorgeous inside (and out). The detail, architecture, artwork, organs (which include 4,000 pipes) — all beautiful and magestic.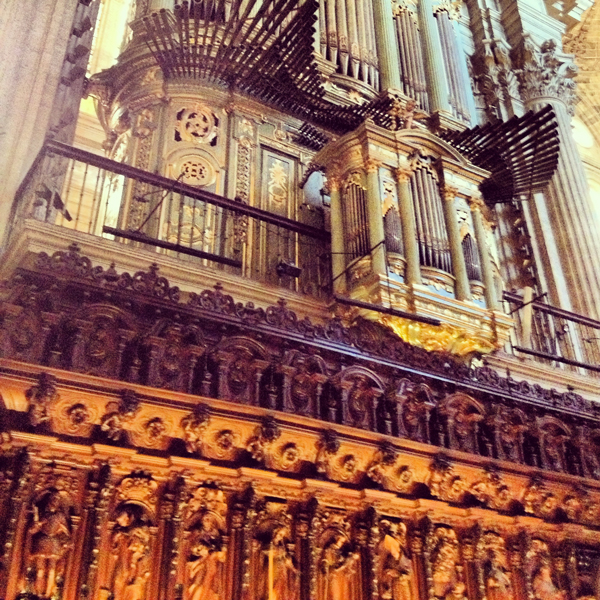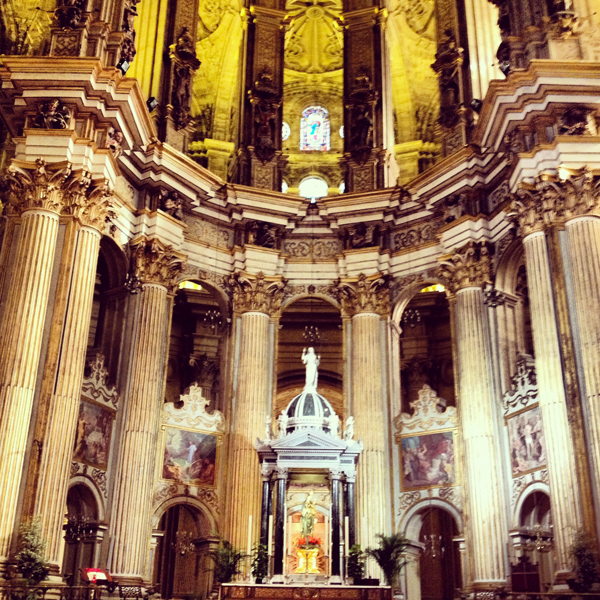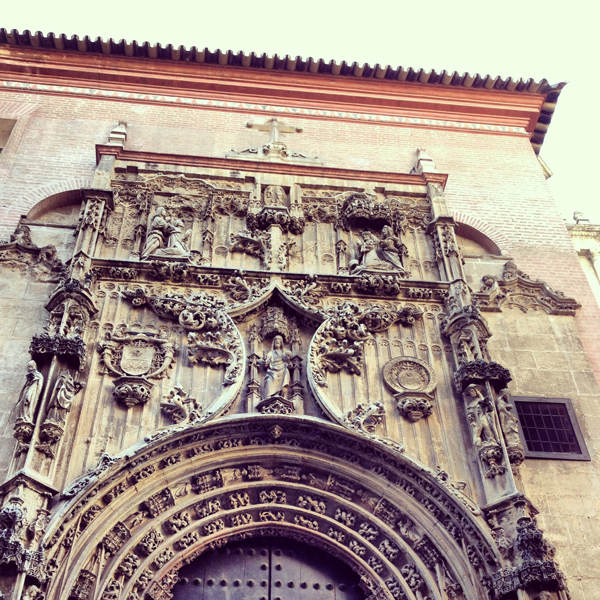 I head home thankful that I decided to pop in, and notice an interesting sense of joy from having done so.