After five days worth of Spanish classes crammed into four days, it is almost time for me to say "adios!" to Valencia and Spain. So today, I'm taking the rest of the day off. I started with another walk around my neighborhood.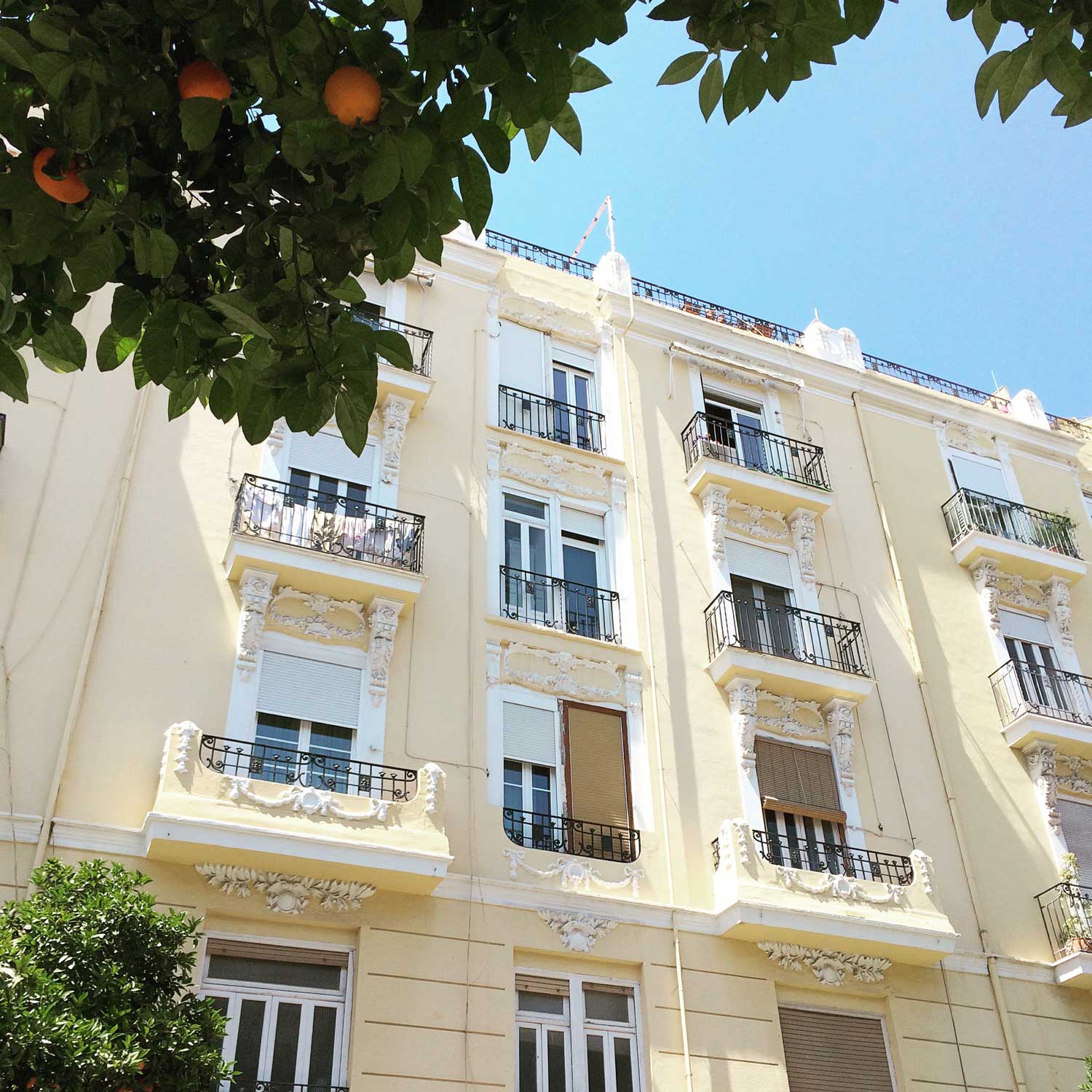 Then, I rented a bike and started out toward the beach. According to Google Maps, it would be about a 30 minute bike ride. They lied. It was more like 45-50 minutes. This was longer than I anticipated which led to two issues. First, much of my planned outing would be taken up by travel to/from – rather than AT the beach. And, second, apparently I'm not THAT into biking. It looks like 15 minutes is my sweet spot with the 20 minute mark being the start of my internal "Are we there yet?"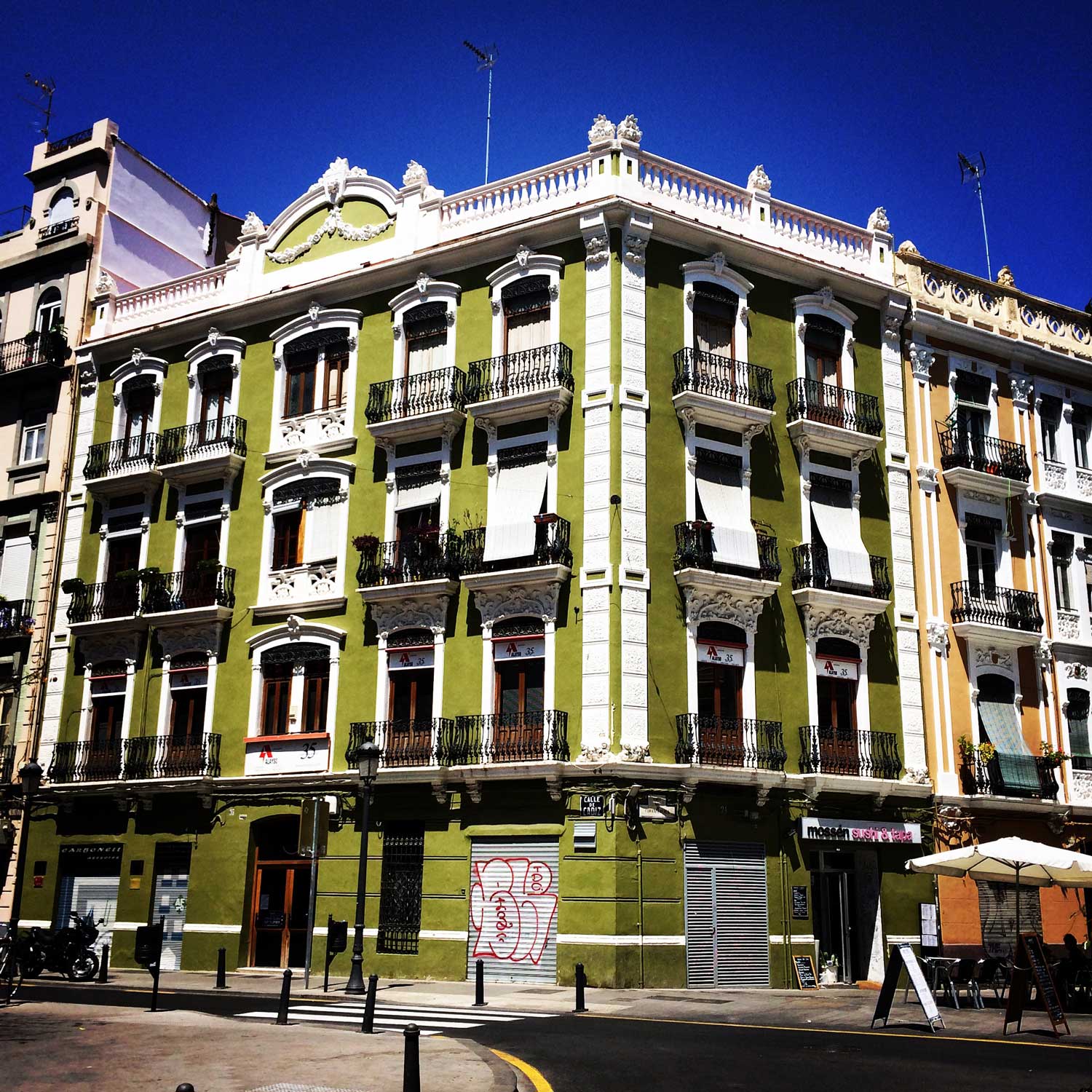 But, I made it, sat on the beach for a bit, and then biked back to my apartment to start packing and get a little work done this evening.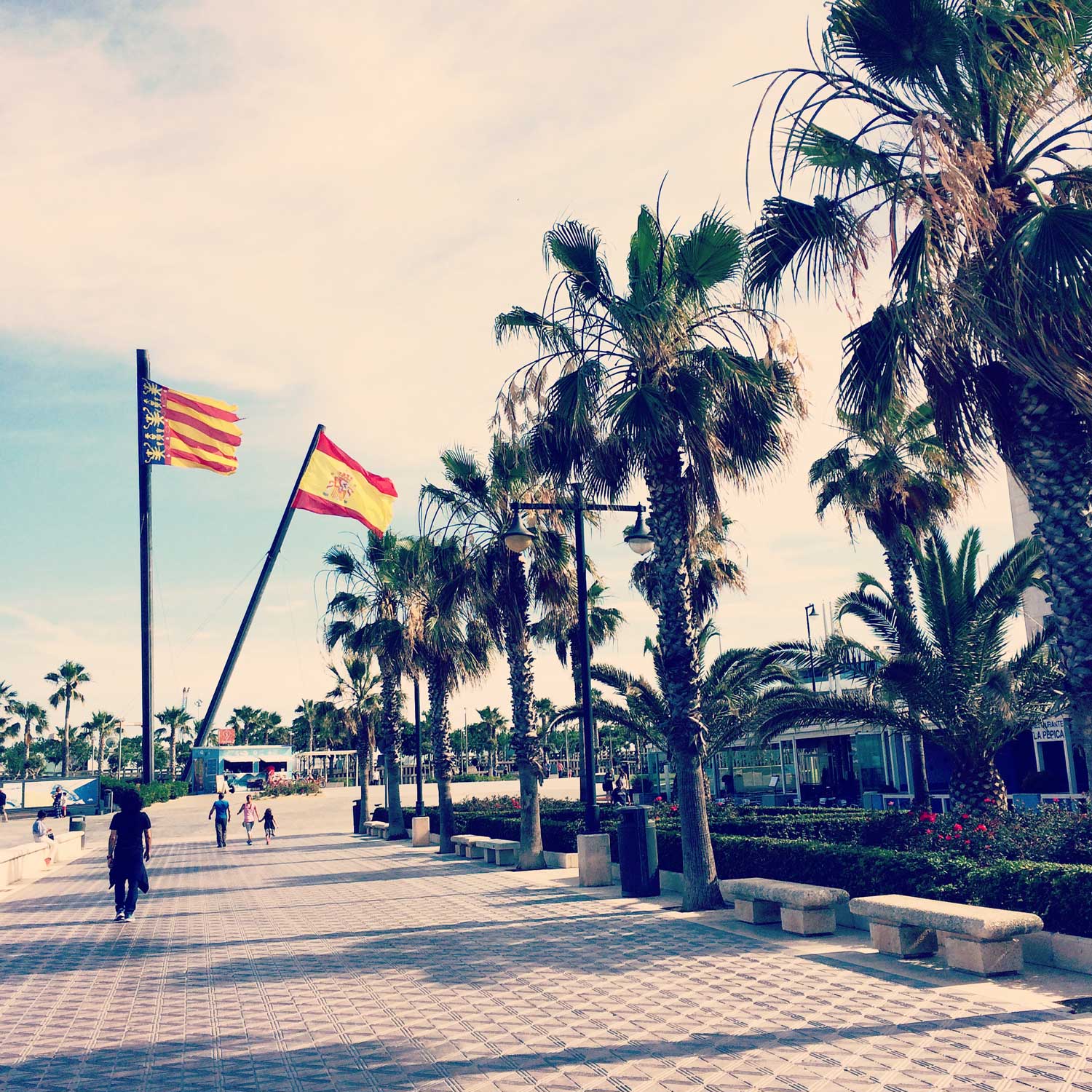 Valencia has been a great place all around. I will definitely return.