First thing this morning, I walked down the street to La Sagrada Familia. I decided that after walking past it all week, it was time to go inside.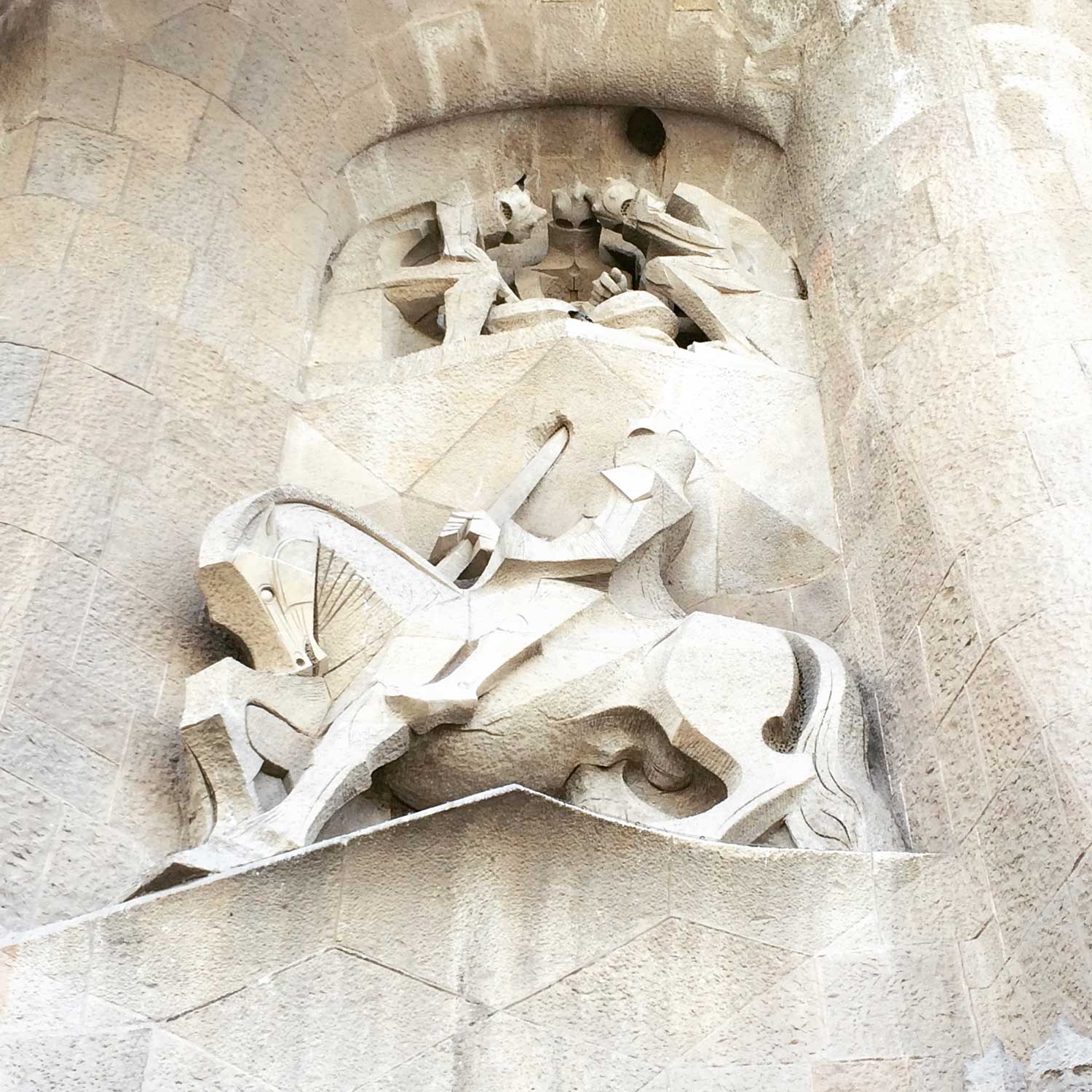 I'm going to be honest. I didn't really have high hopes. I mean, the outside is interesting, dark, strange, intricate, quirky, and a little scary. But, it really is a Barcelona icon, so I figured, it was time to see more.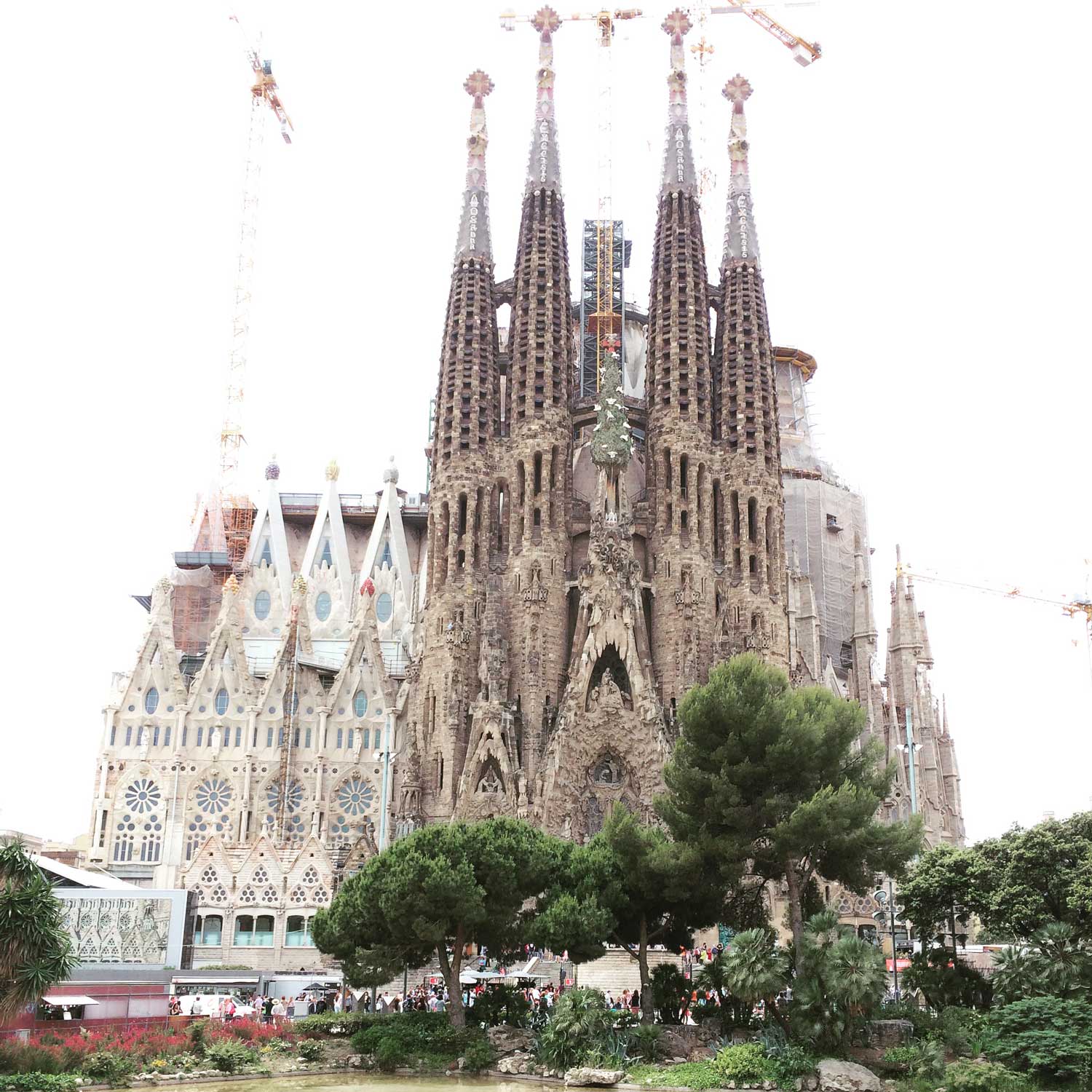 I bought a ticket online, so I wouldn't have to wait in a long line. And, I went very first thing, upon opening, to avoid the crowds as much as possible. There is still a little bit of crowd and line to deal with (even with an early ticket), but it wasn't too bad. Time to go in.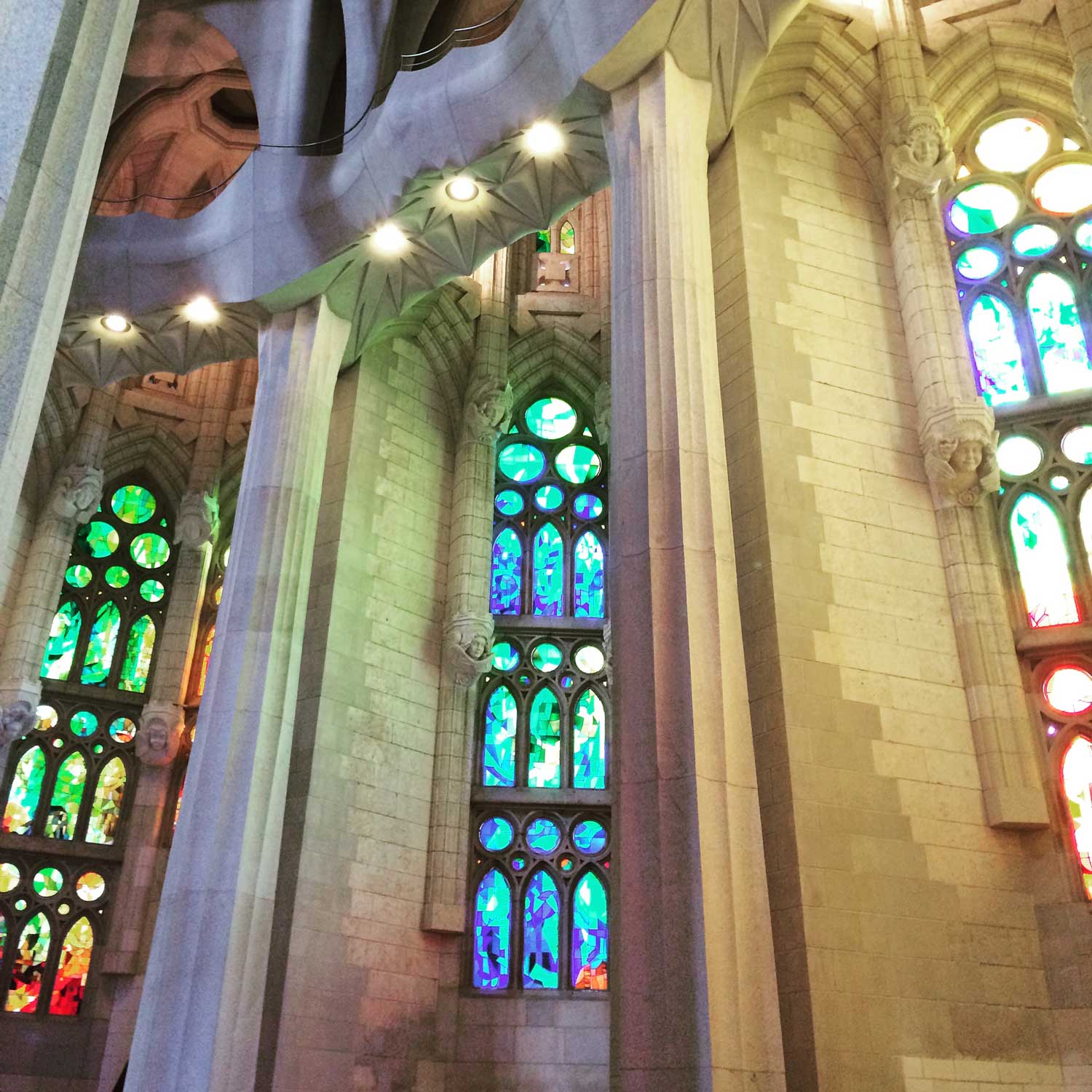 I walked in and it literally took my breath away. I audibly gasped in awe at the massive, shockingly bright interior filled with colorful light spilling in the MANY stained glass windows. (Not one of these photos conveys even 10% of the wow factor. I can't stress enough – it must be seen in real life.)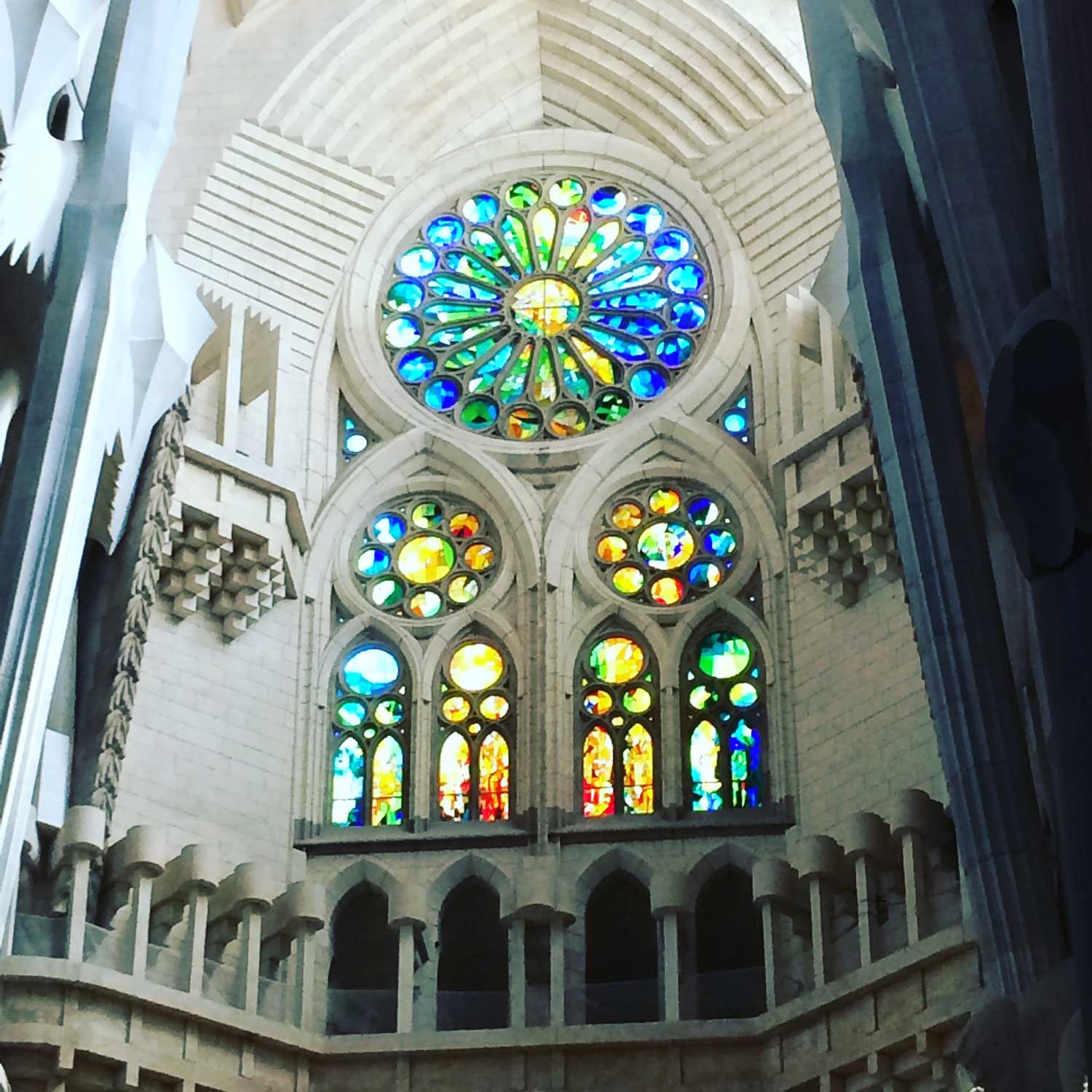 It felt a lot like seeing an interesting looking guy across the room and not really being moved one way or the other . . .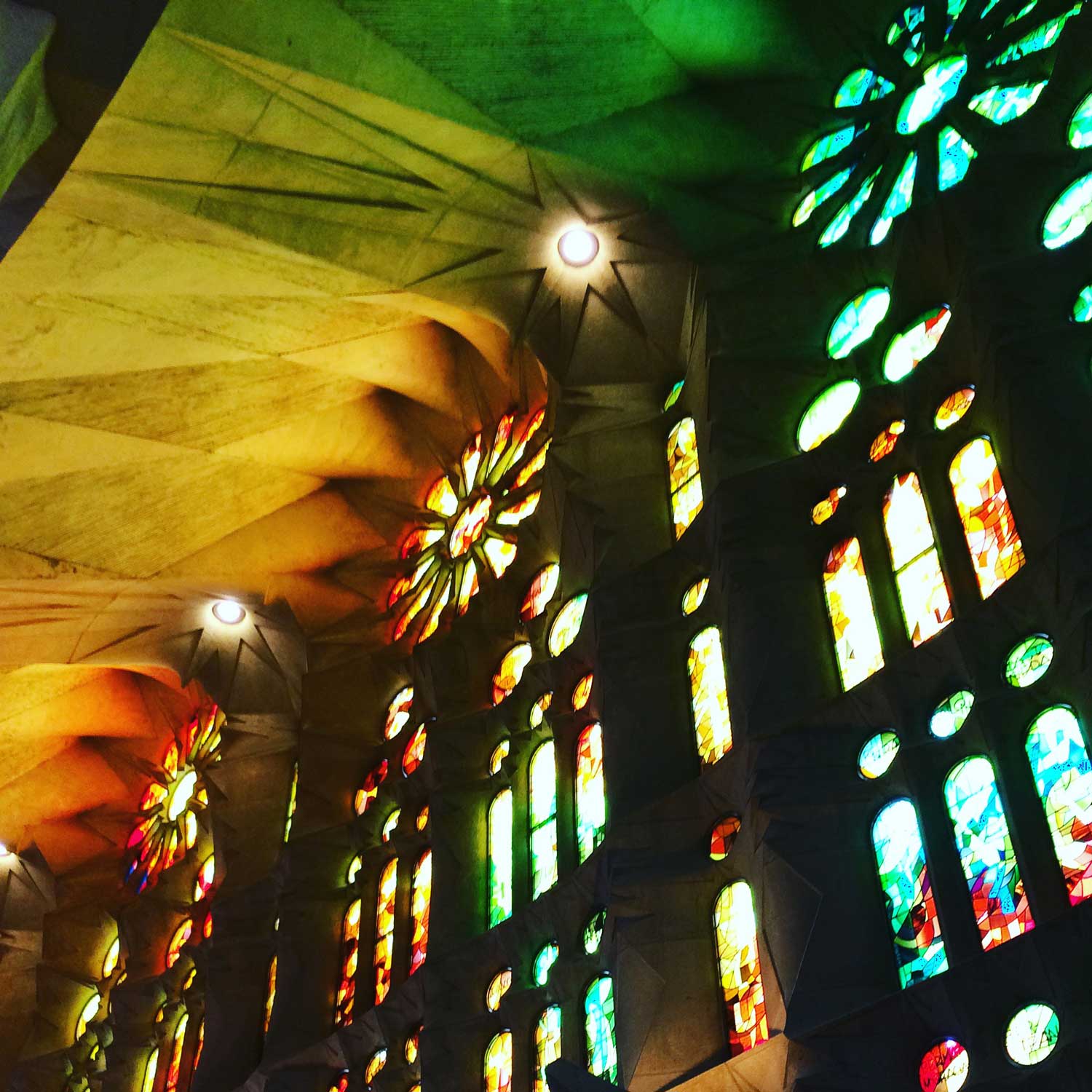 And then, somehow, you start talking to him and find out he's smart, rich, kind, funny, considerate . . .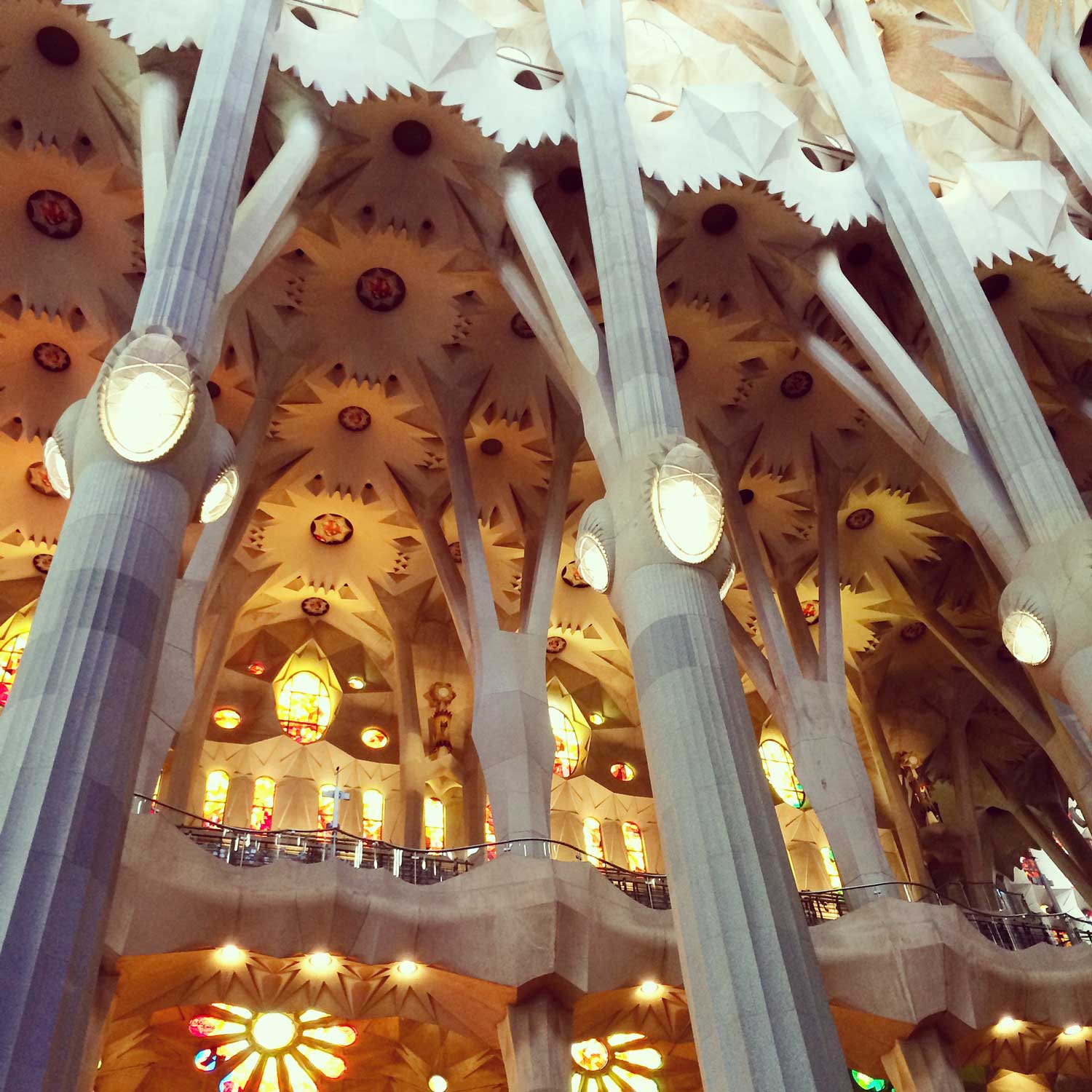 And likes all of the same books, movies, and TV shows as you.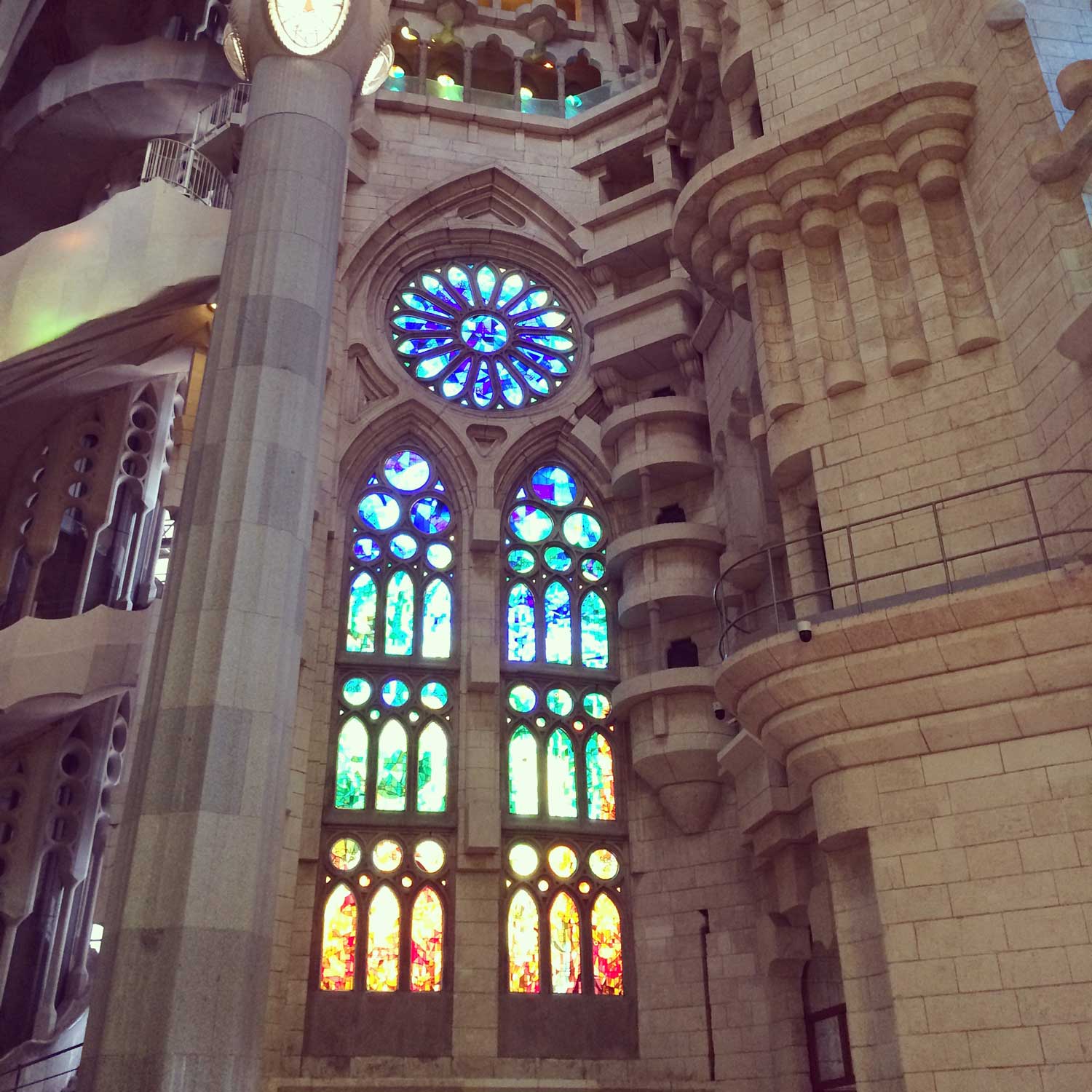 So, yeah, I'm officially in love with this place.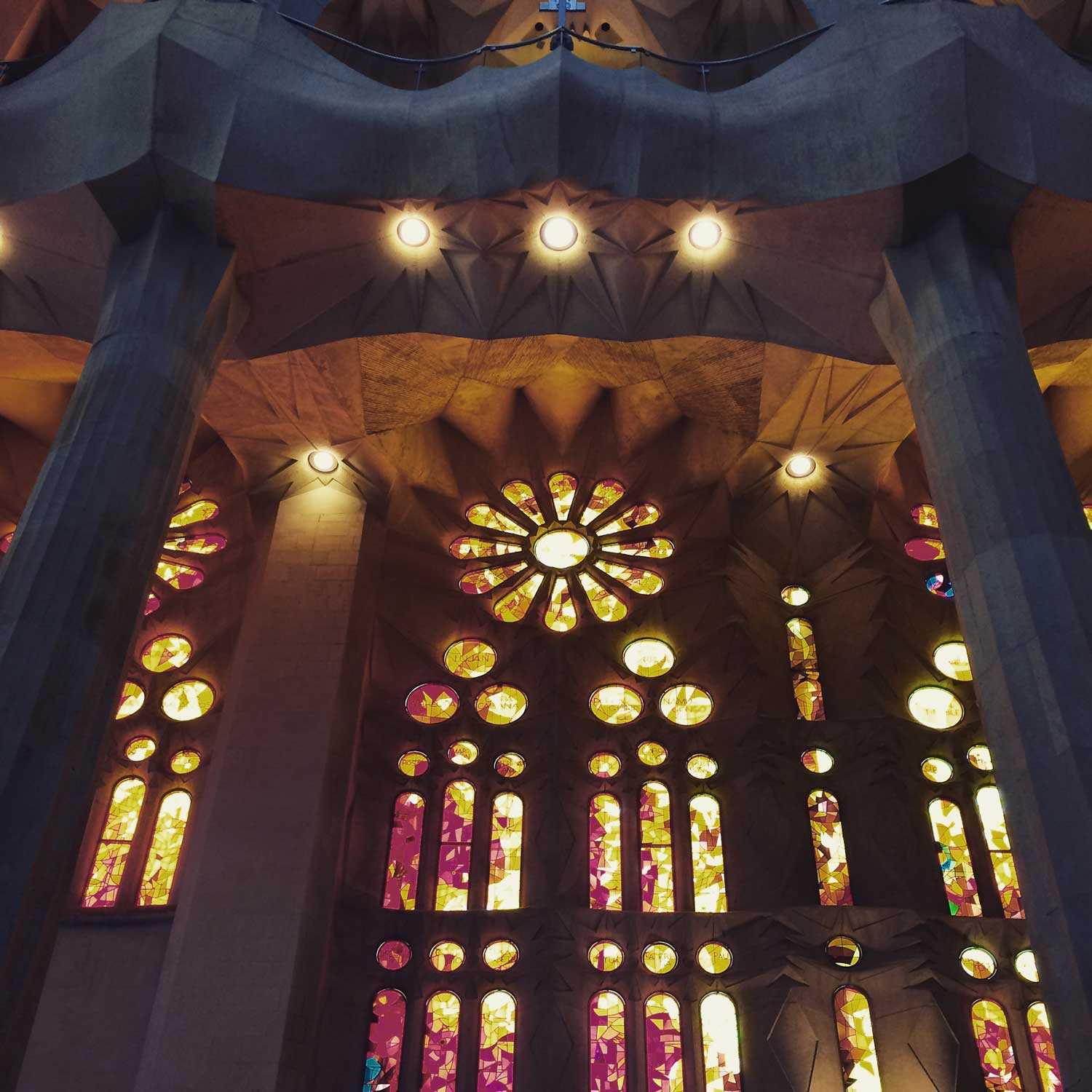 I spent three hours here. Not because I had to, but because I didn't really want to leave. I walked around the entire place several times, spent time in the gift shop, just sat around staring and praying, and went up to the towers (65 meters (about 213 feet) up) to look out over Barcelona. (If you're following my steps, this doesn't really count. You have to take the elevator up . . . but then you take the steps down.)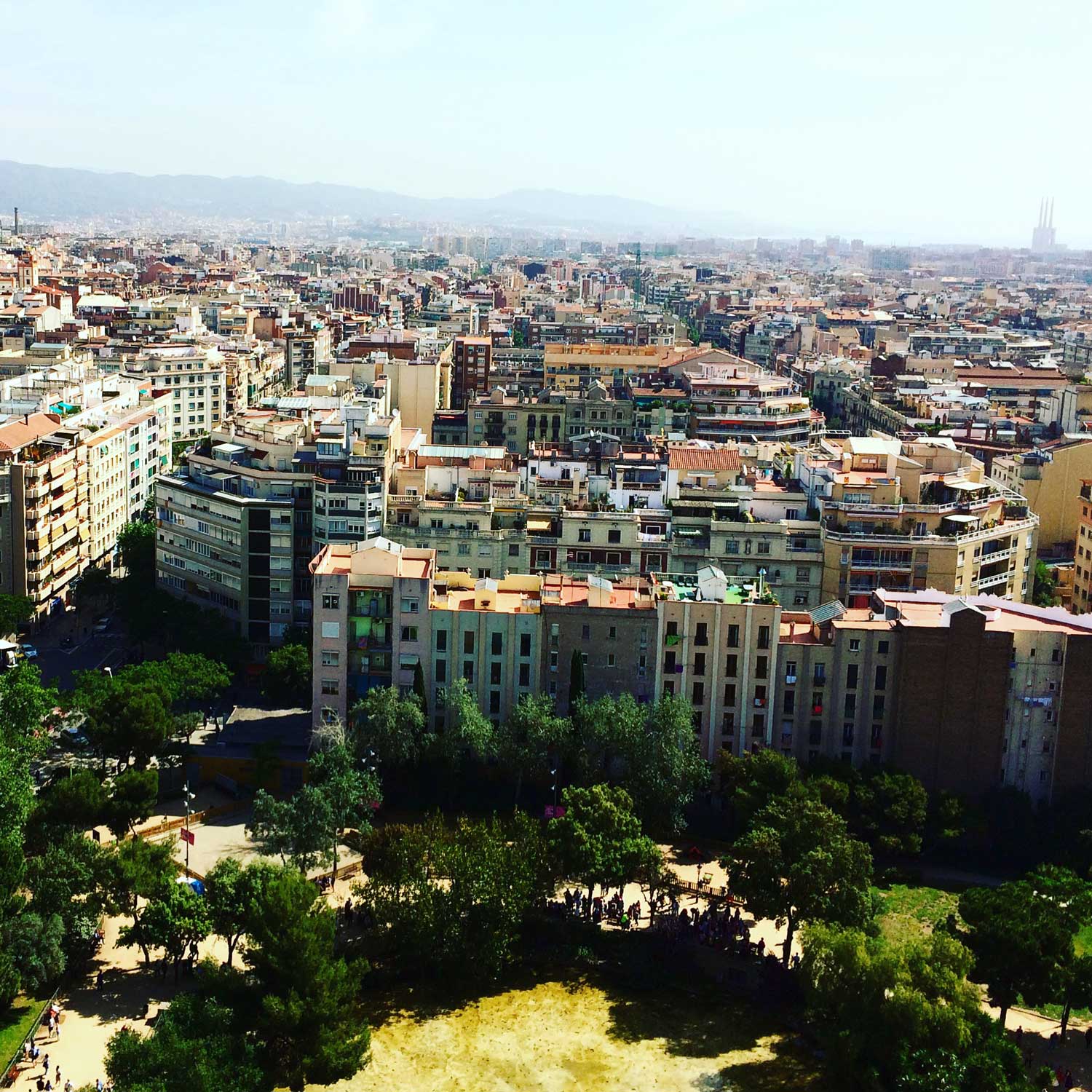 I'm going to be honest, even with the smaller, early-morning crowds, I wanted all of the people out. I wanted to sit alone with my new love and bask in the colorful rays of his light without distraction. Alas, he's very popular.