Yesterday I spent the day on the train from Madrid to Barcelona, Spain. After my cute and productive Airbnb apartment in Madrid, I arrived here to a total disappointment. It is twice as expensive and not very nice. The entire thing is filled with the smell of toxic cleaning chemicals (which, I guess tells me it's clean), but I got a headache within the first 15 minutes. I had to open all of the windows to try to air it out, but the street noise is insanely loud. (It's pretty loud with the windows closed, so open is really hard to take.) This will not be my favorite place to stay on this trip.
But, on the bright side, I like my neighborhood. I am just a block from La Sagrada Familia, so my first evening was spent eating veggie paella with this view.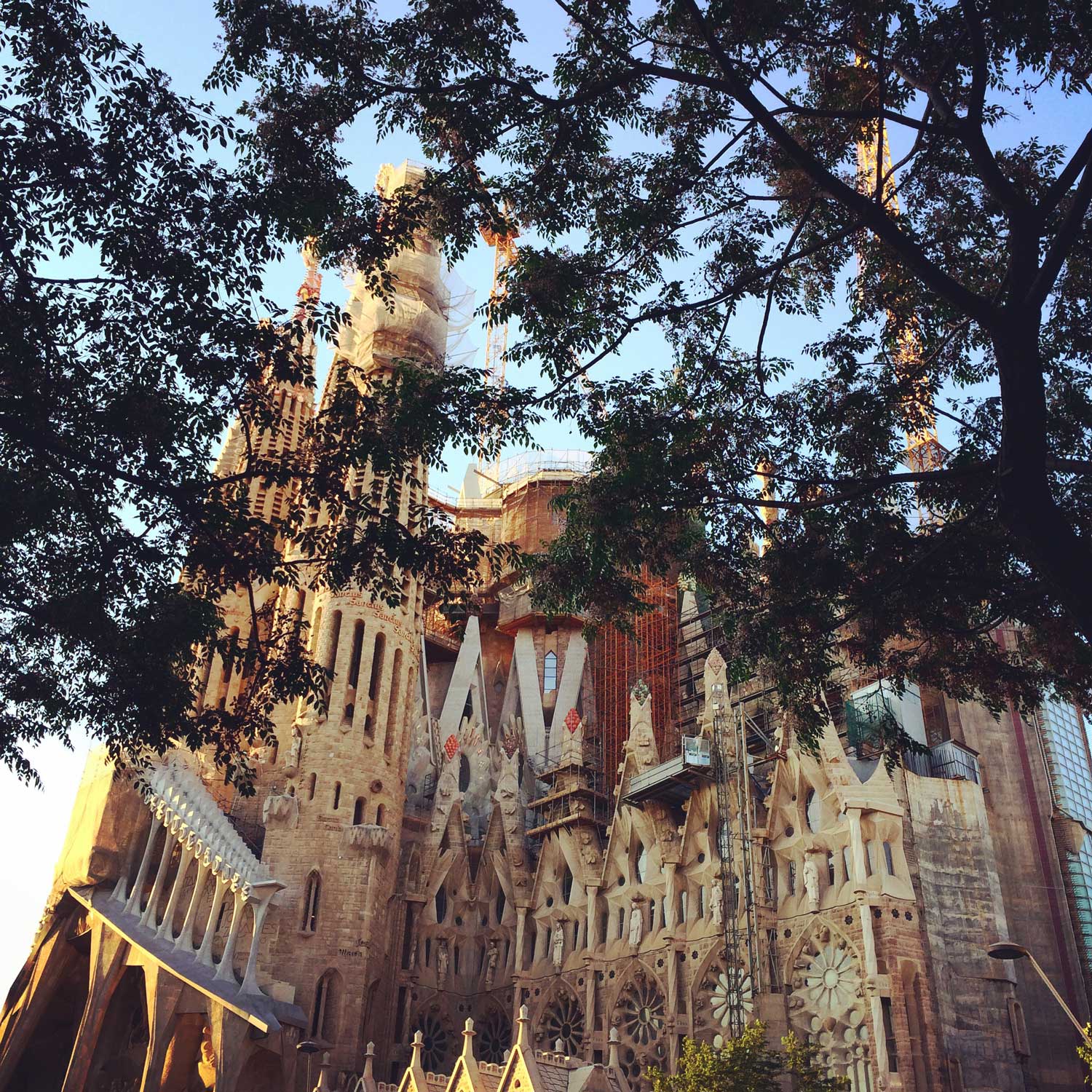 Inspired by the view of Antoni Gaudí's masterpiece, I spent today strolling the Passeig de Gracia and popped into Casa Batllo.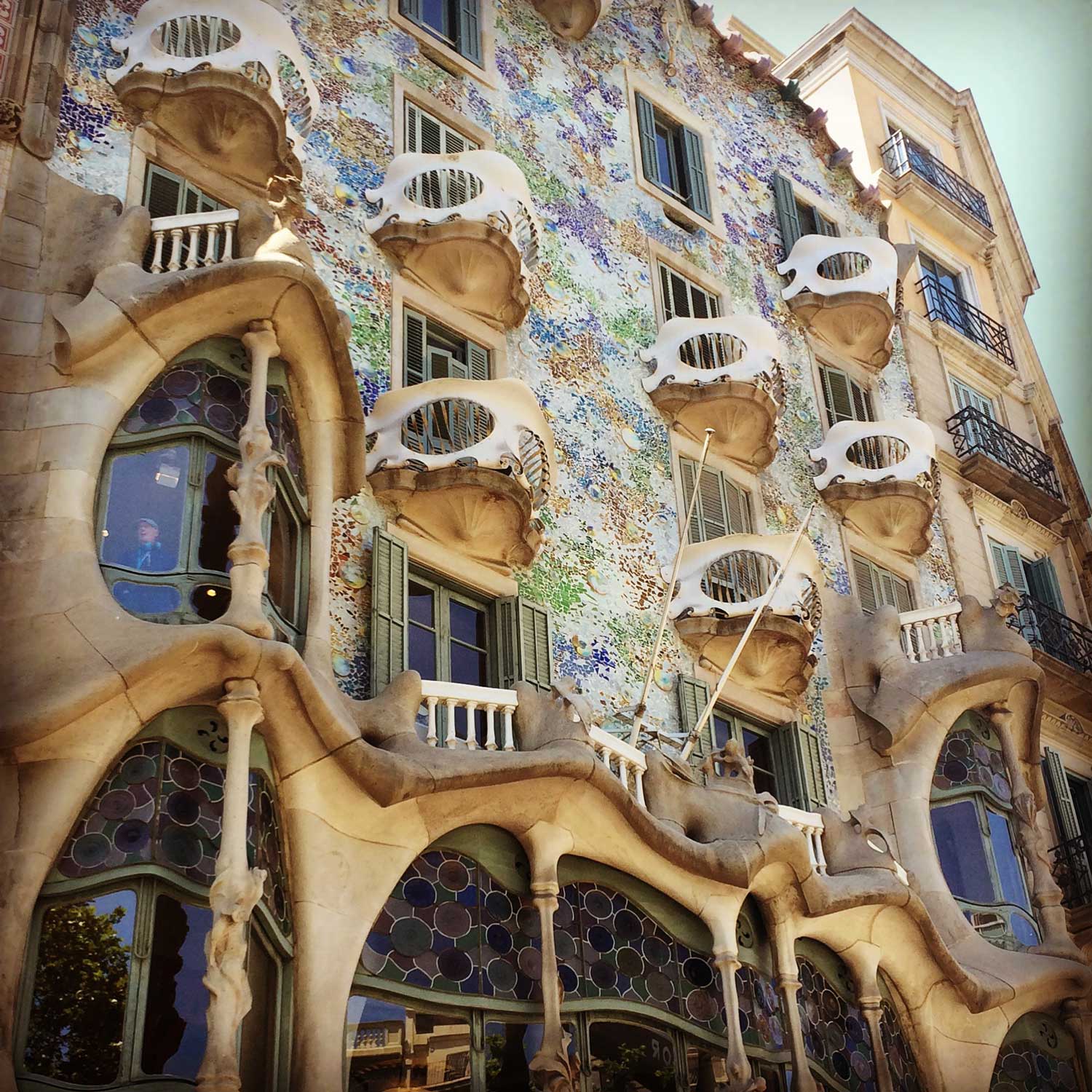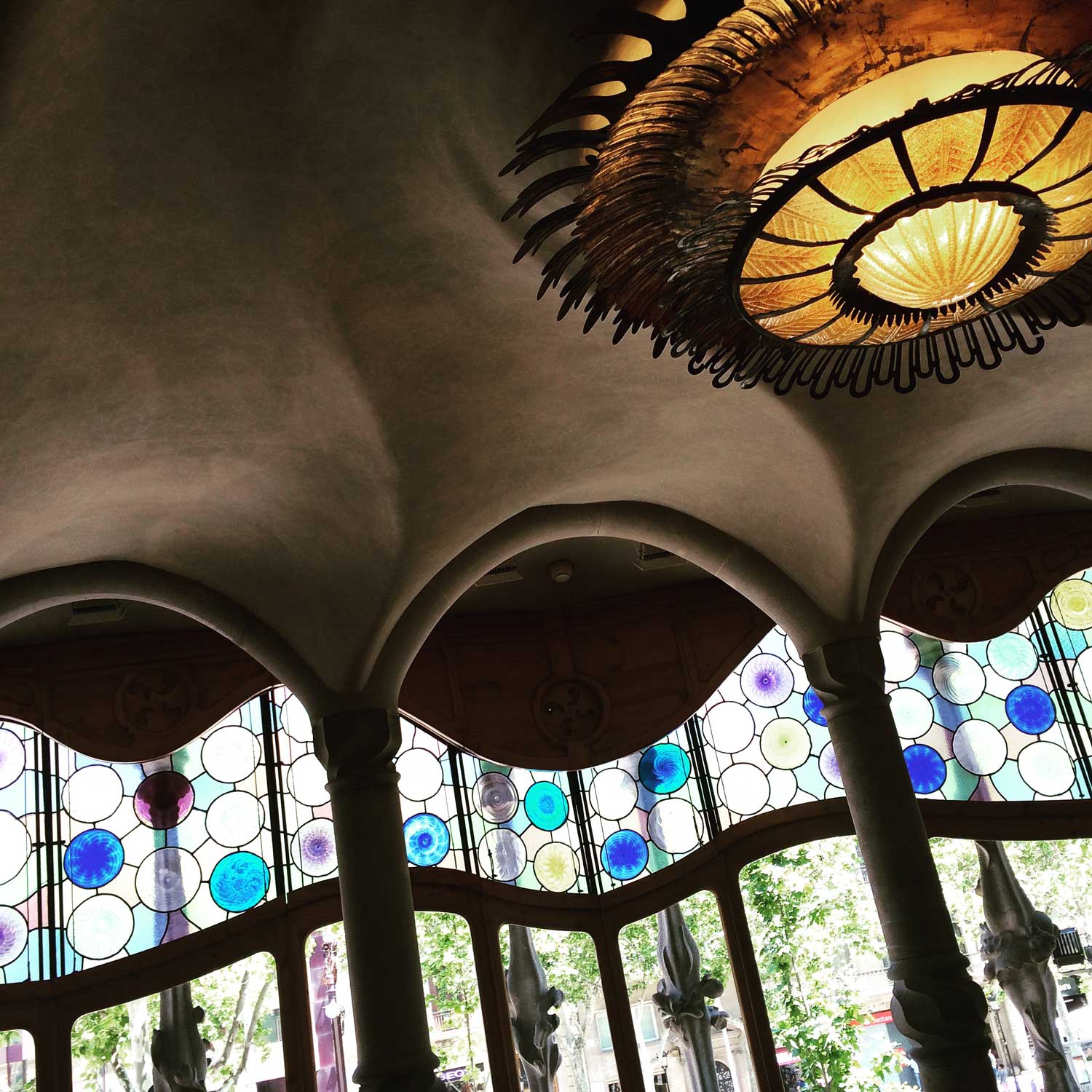 It was quite amazing.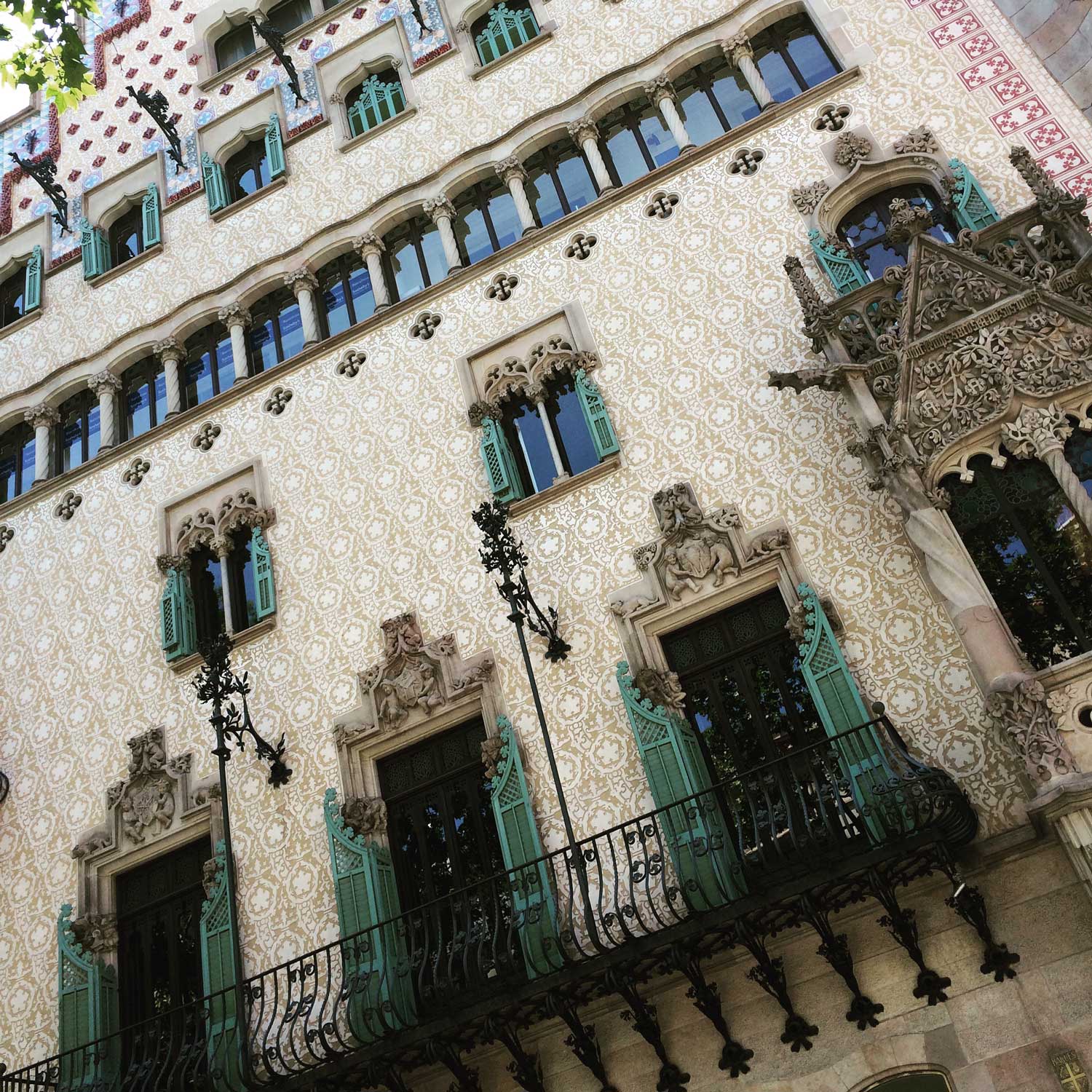 I took my time up and down the road and then headed over to the Arc de Triumf before grabbing a bite to eat at a small vegetarian restaurant.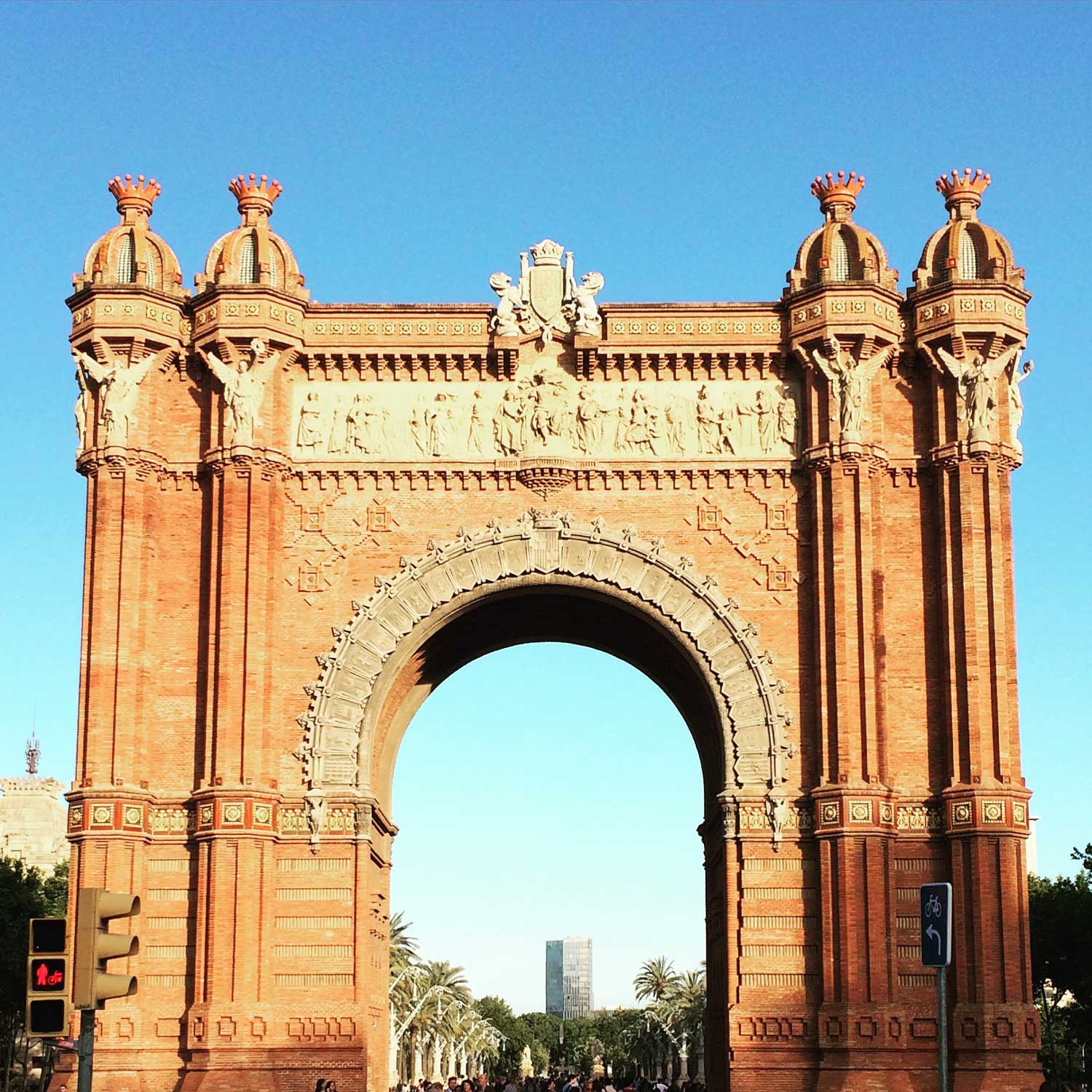 I noticed that, I've been in Europe long enough now that my Facebook ads and suggested posts are no longer for American things, and no longer in English. They can't decide if they should be Italian or Spanish, which as it turns out, is buono (y bueno) for me.