After an overnight in Rome (long-distance working out where I will live when I get home in a couple of weeks), and most of Saturday dedicated to travel to Greece, I spent last night sticking close to my hotel, having dinner just down the street, getting a pedicure, and looking out over the town and sea.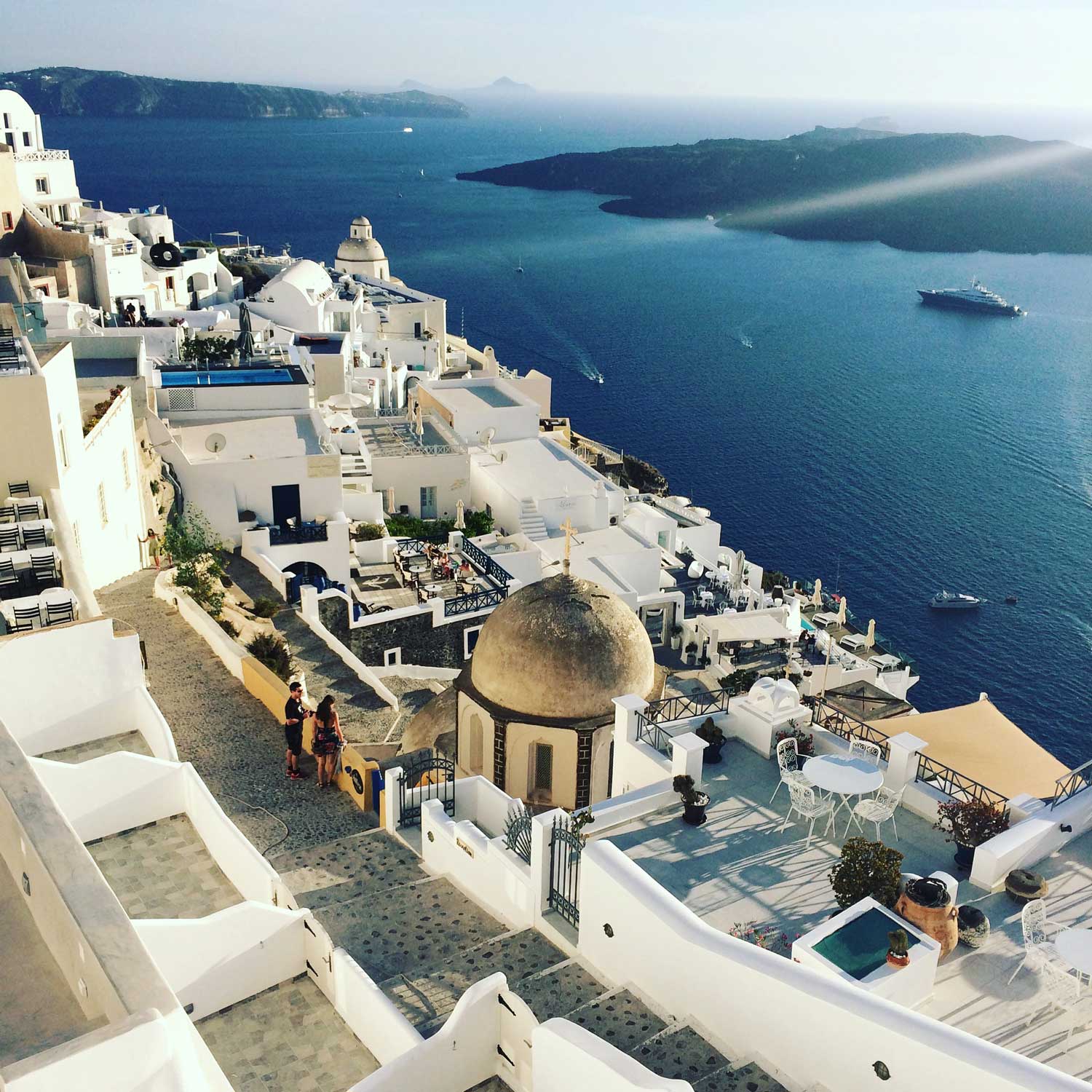 Oh yeah, I'M IN SANTORINI!! All of my adulthood I have wanted to visit this pretty little island and finally, I'm here. I'm staying in the town of Fira in a cute hotel (with a round bed, seriously, it's a circle). The first thing I learned in Santorini is that sunset is – an event. Everyone is out, standing, sitting, walking with their heads pointed west over the water. Dreamy.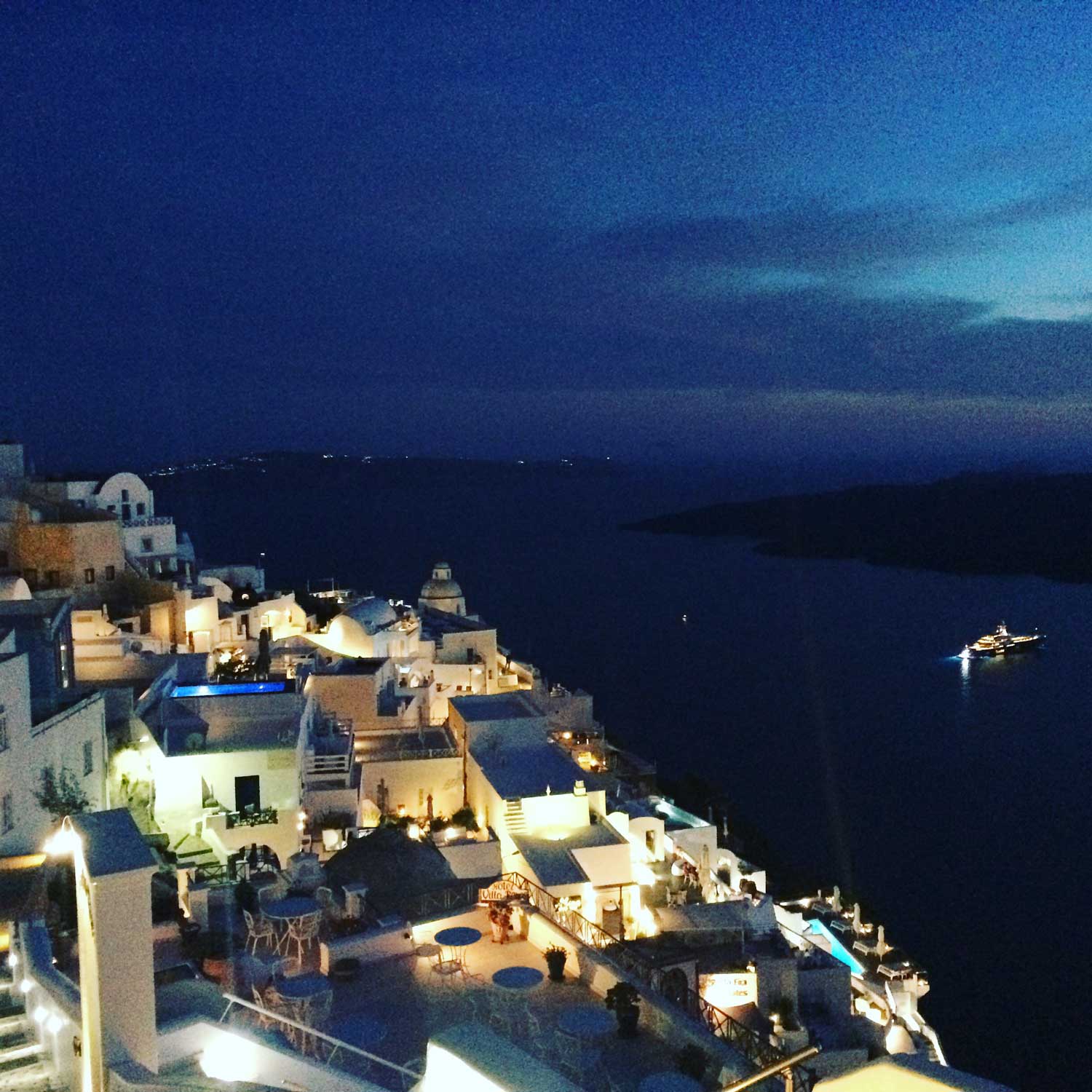 Refreshed and energized, I spent all day today walking around, popping into shops, eating at tavernas, and my Greece must-do: drinking freshly squeezed orange juice.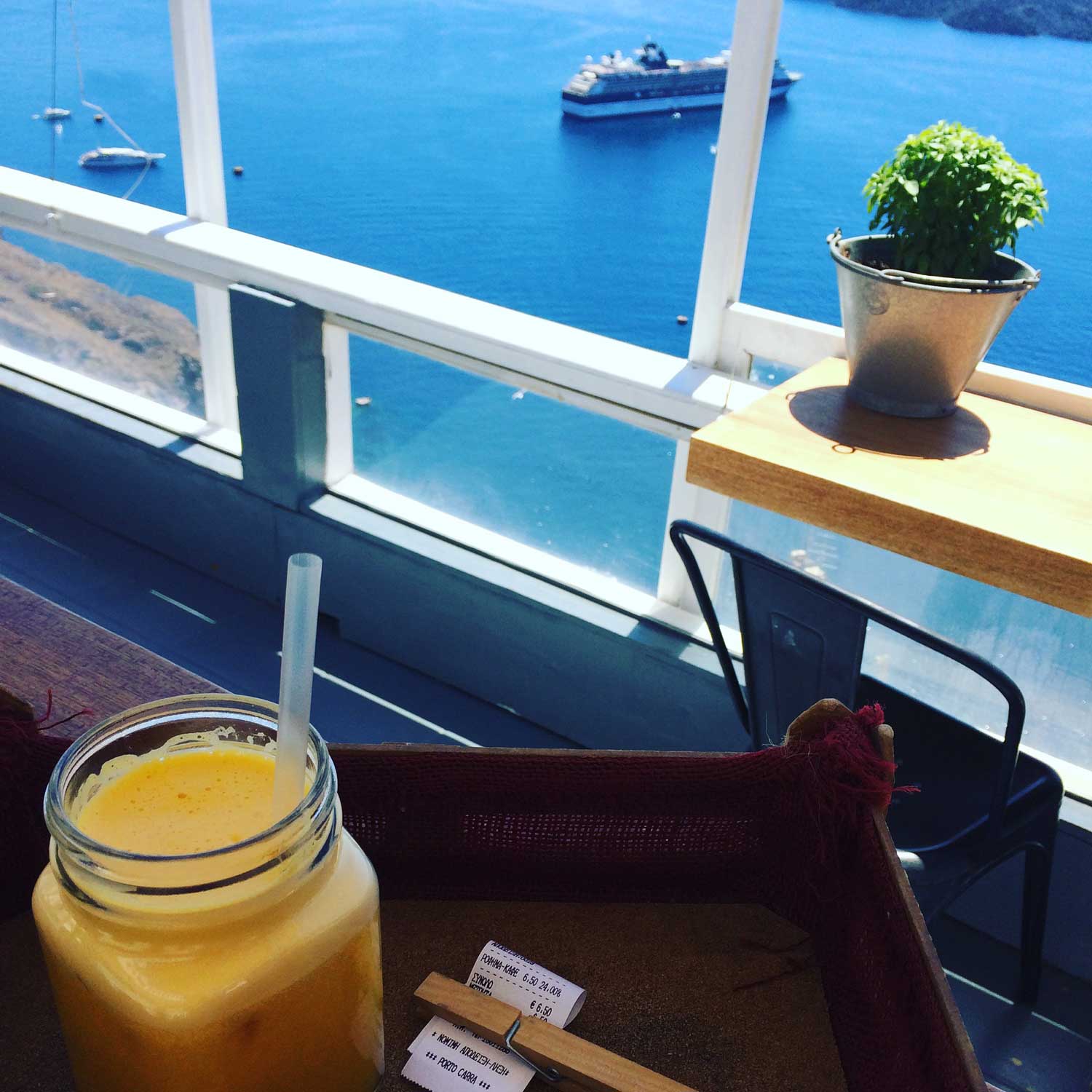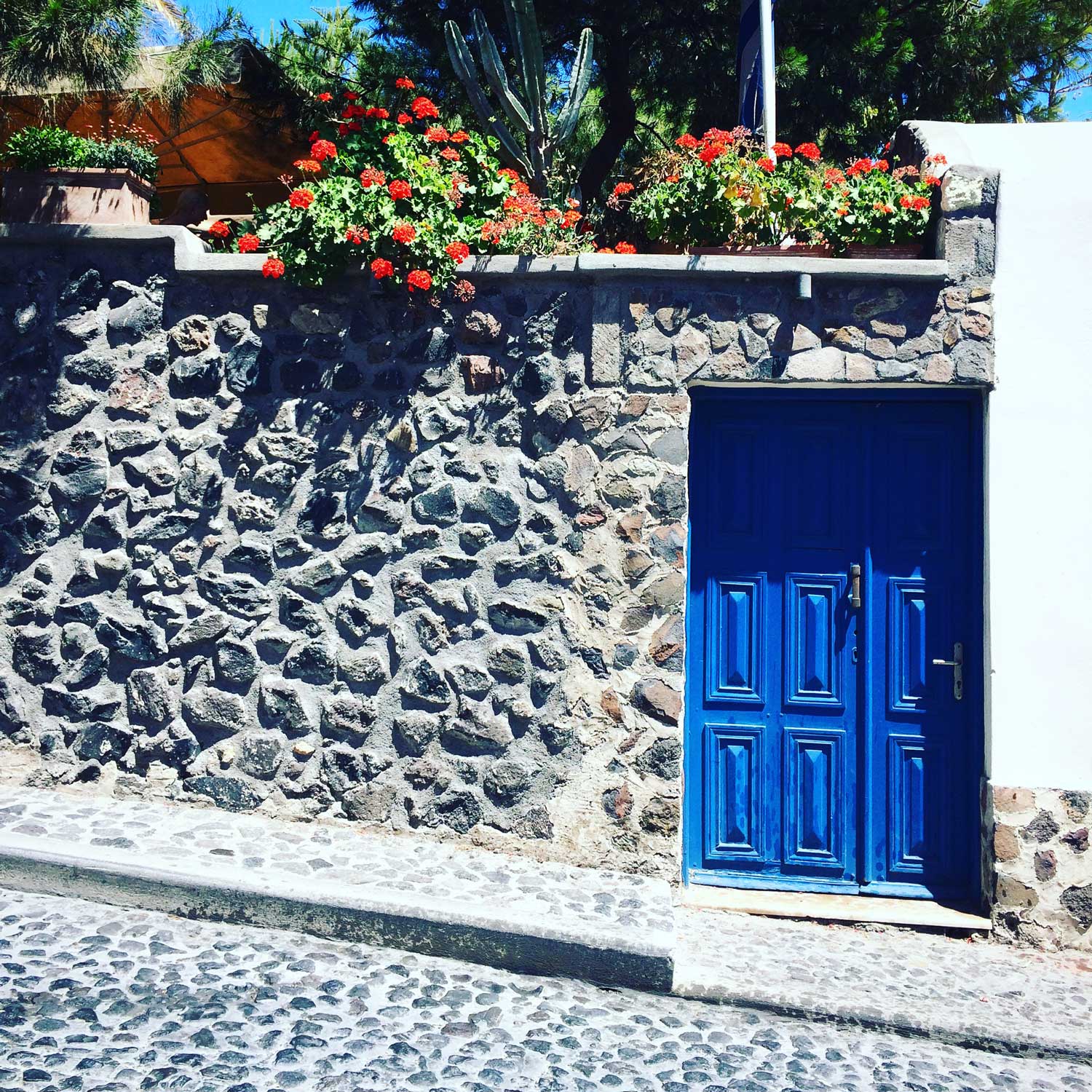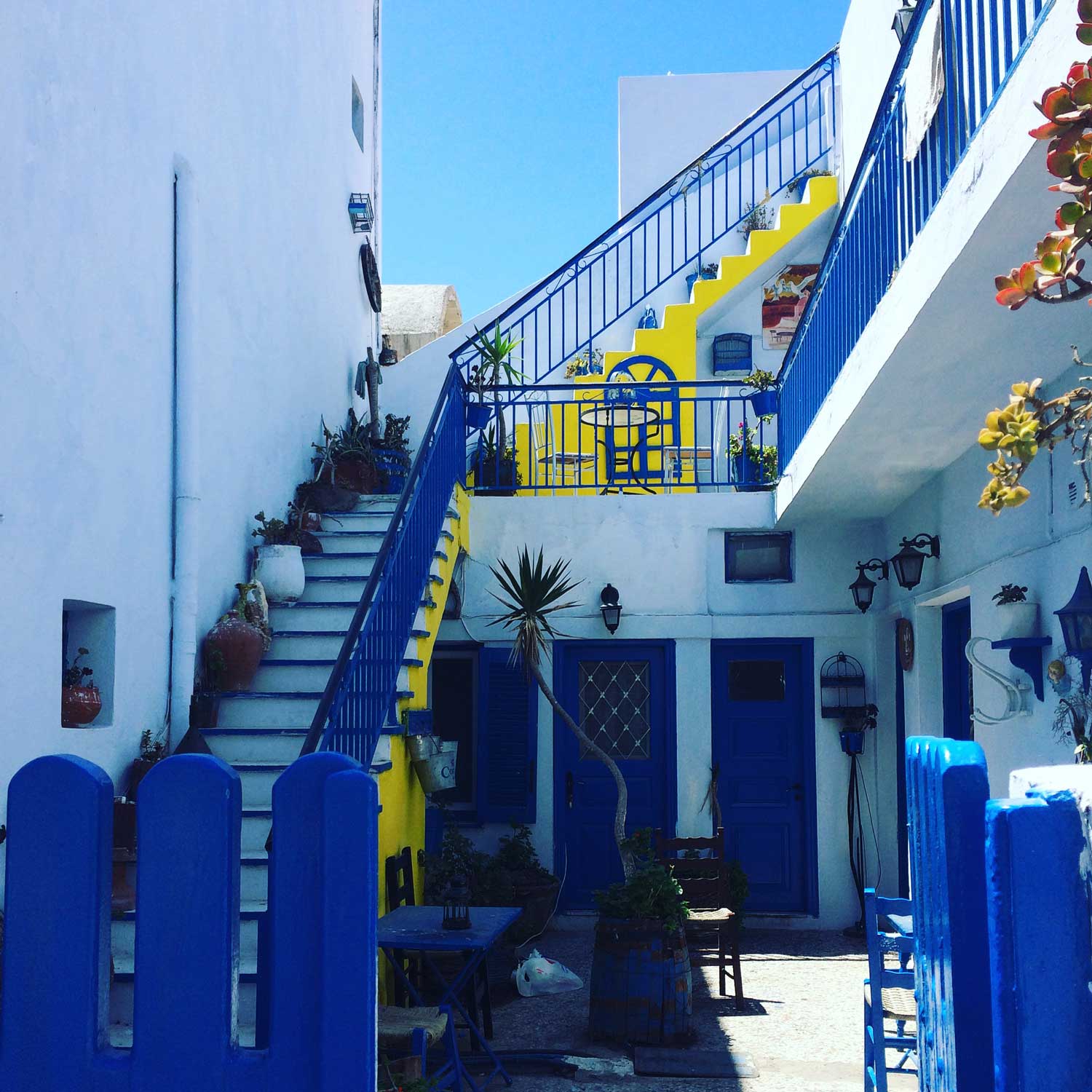 Everywhere you look is photo worthy.