Here in Rome, it has become clear to me that I have a new favorite thing to do — Wander & Pop.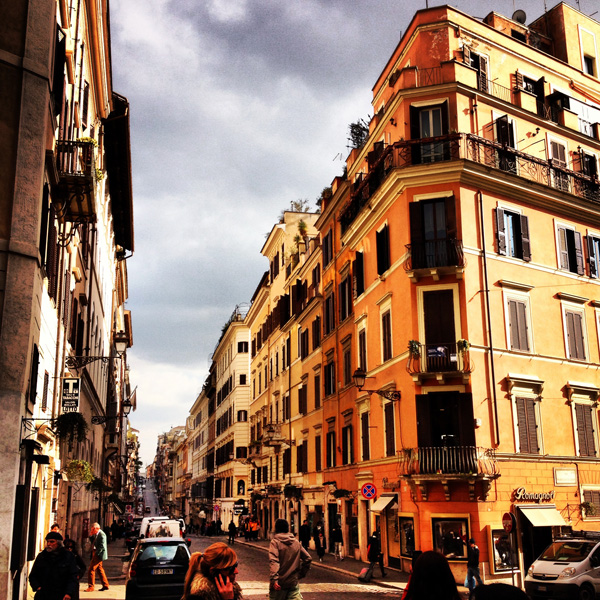 That is, I WANDER around town, with no specific agenda, and POP into any place that looks interesting. It could be a church or a shop or a museum or a park or a whatever. Nothing specific, just the very act of walking around with this kind of freedom makes my heart happy.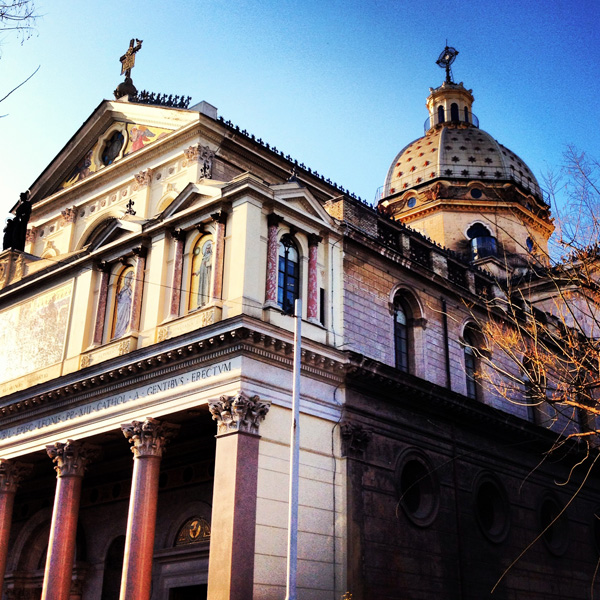 This week, I have found great sights, interesting art exhibits, fascinating tidbits of history, meaningful spiritual connections, and fabulous gelato just by my method of wander & pop. Here are a few highlights from today.
Palazzo del Quirinale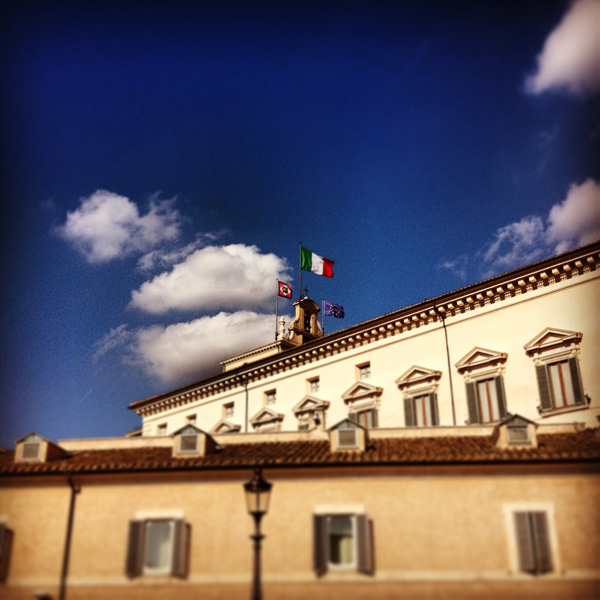 Chiesa di San Carlo alle Quattro Fontane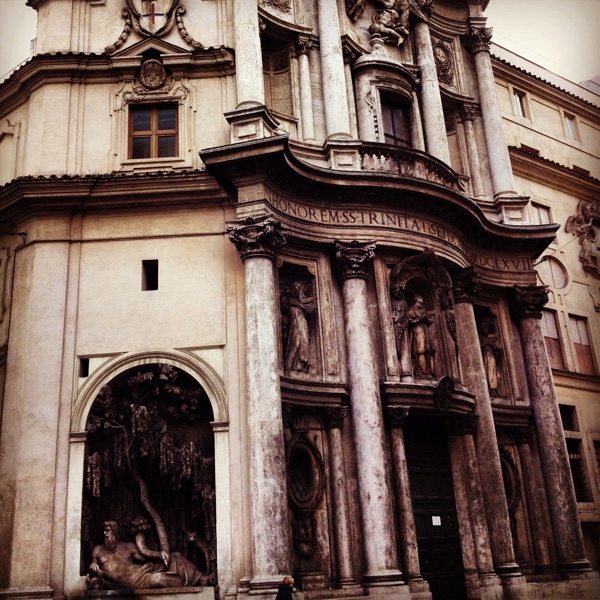 Piazza Barberini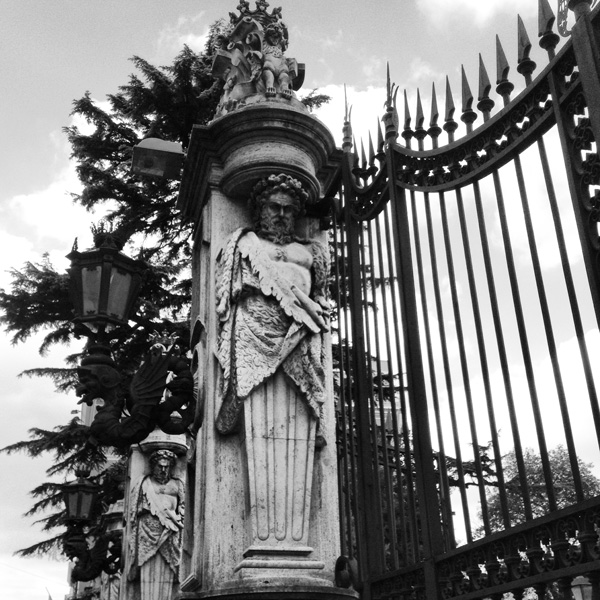 Ponte Sant'Angelo