In keeping with the kindness of the Greeks, Emmanuel rose bright and early to drive me to Heraklion International Airport (Nikos Kazantzakis) (a.k.a., AIRPORT #10) for a pre-dawn flight to Leonardo da Vinci–Fiumicino Airport (a.k.a., AIRPORT #11) in Rome, Italy.
After figuring out the train (it's getting easier) and riding into the city center, I grabbed a taxi to my hotel for the week. (I'm learning that it is worth spending the money to get delivered right to my intended doorstep — leaving the exploring for times when I am not dragging luggage along.) My hotel is just two blocks from the Vatican, so my first outing (after stopping for pizza) is to get acquainted with the neighborhood and find Vatican city.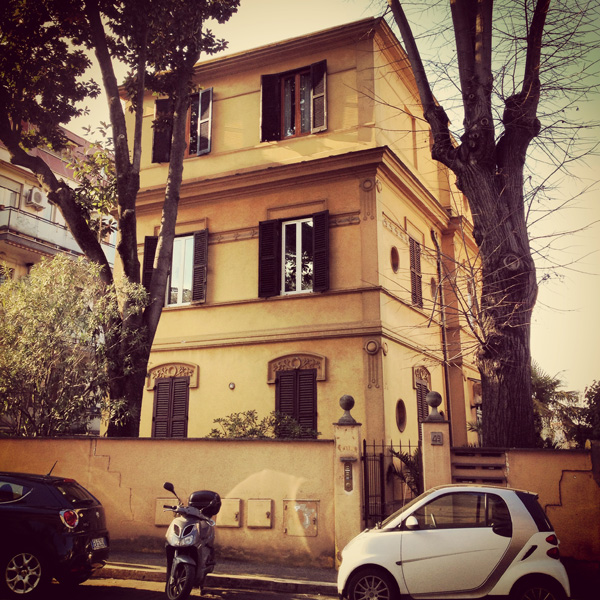 I'm trying not to take it personally that the day after I booked my Vatican tour (coming up on Monday), Pope Benedict resigned. I anticipate a lot of buzz around that topic, this week.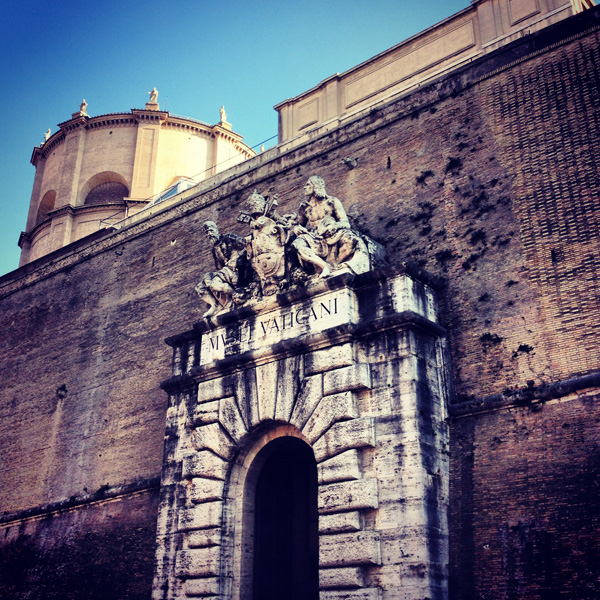 I found Vatican City and decided to walk all the way around it.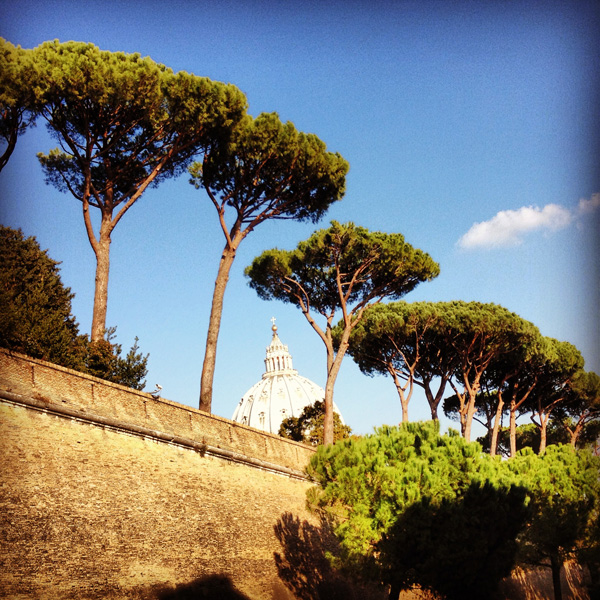 I mean, how often can you say you walked all the way around the walls of a city state?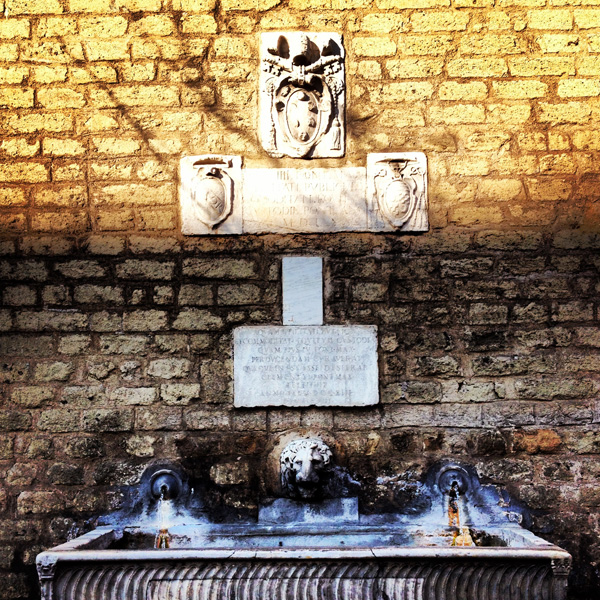 Even at one point, when I got bored, because a section was just big/busy street, I was committed to continuing on.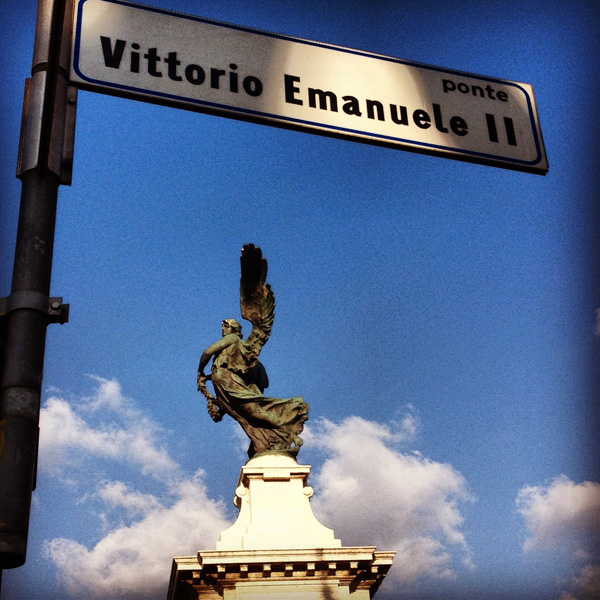 I made it all the way around and peeked into Saint Peter's Square. I'll be back on Monday for a more formal tour.
Vagabonding 2012-2013 Total Miles: 9,787