While still cold, the rain has subsided, so I've spent the day walking around and getting a lay of the land. Even though, I stayed here for a few days on my last trip, it feels only somewhat familiar. The general feel of the neighborhood is very familiar, but I still need to get reacquainted with the streets.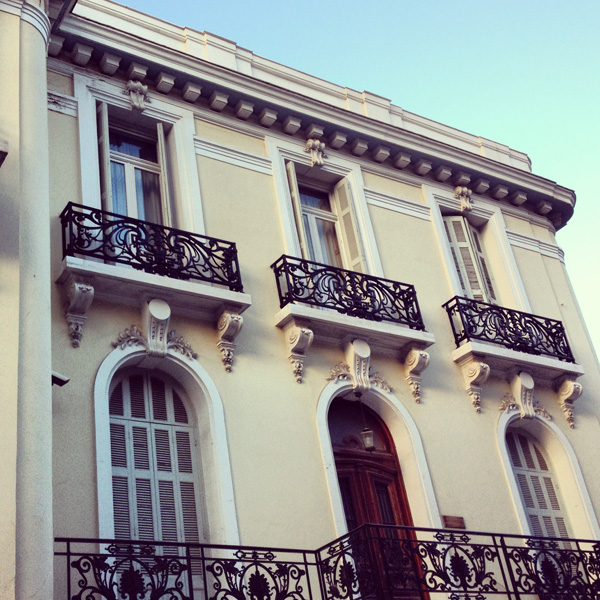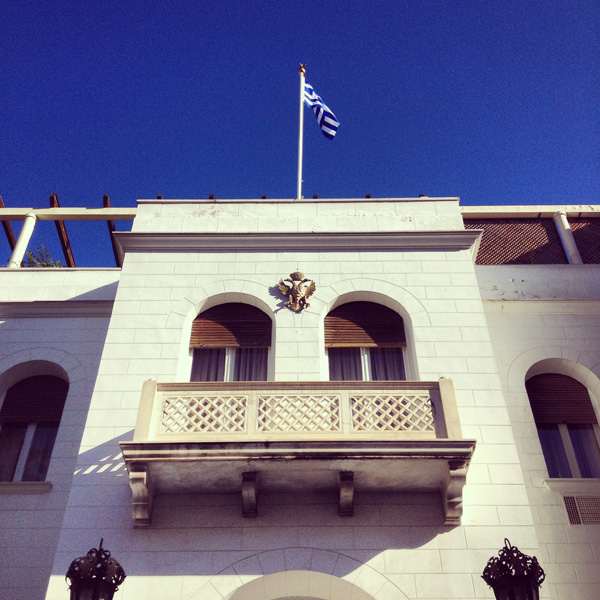 There are Greek flags and churches everywhere.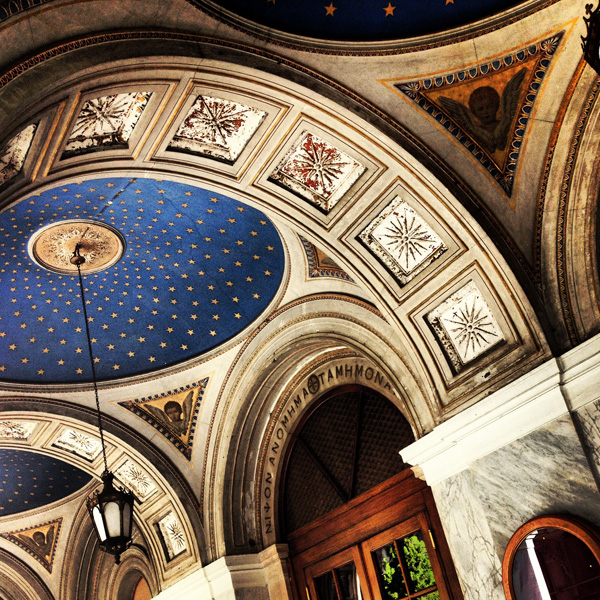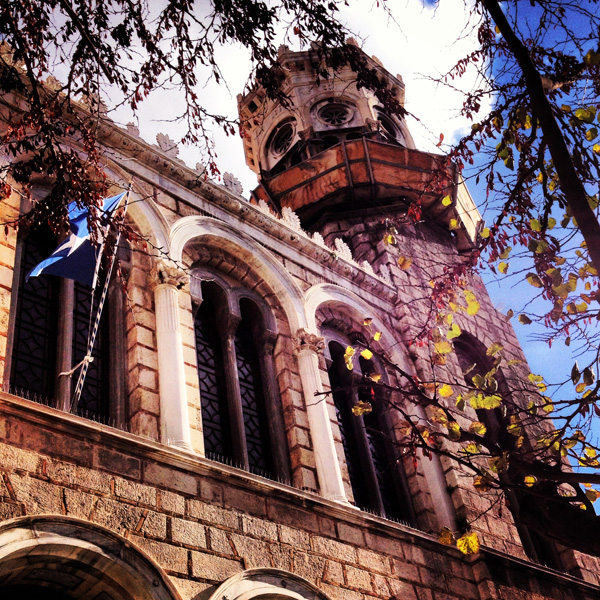 Important Note:  I've located the nearest Starbucks just about five short blocks away. It's very large and has a very friendly staff (all of whom speak English).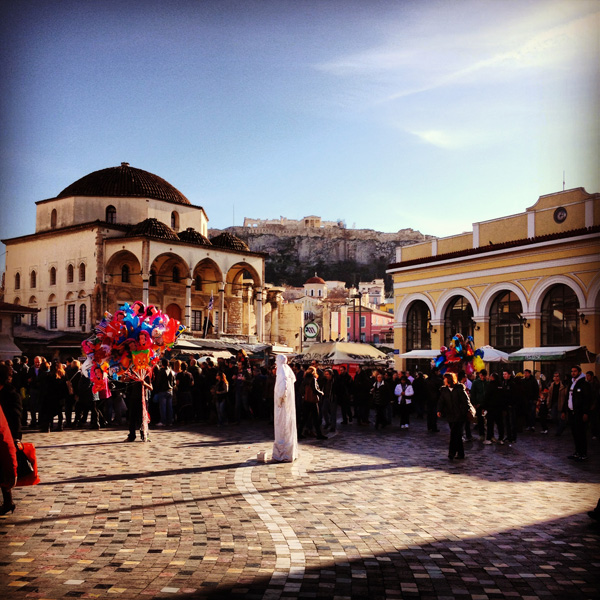 In this square (above), where markets go off in every direction, people have gathered to watch a handful of Africans play the drums. In the center of the photo, the "statue" is a real man who occasionally winks at children as they stare, curiously. In the center distance the Acropolis looks over the scene.