When I arrived in Rome on Saturday, I decided to walk around the walls of Vatican City.  Now, it's time to go inside. The day after I booked my half-day tour (of the Vatican Museum, Sistine Chapel, and Saint Peter's Basilica), Pope Benedict announced his resignation. I'm not taking it personally, though. I mean, I'm not even Catholic — surely I'm not on the Pope's spiritual radar. But, he's still here, for now (this coming Sunday will be his last Mass as Pope), and — lucky for me — the Sistine Chapel is still open, because the conclave to elect a new pope has yet to begin. So, let's get this tour started!
First and most absolutely, positively foremost: It's worth the money to book a skip the line tour. This (below) is just a small portion of the line that wraps around the wall. I am walking with my group of 20 or so right to the front. Um, yeah, that's totally worth the $85 I paid. (I used Viator.com to book my tour.) Because, let me be clear . . . if I had to stand in that line, I would not be entering the Vatican today or ever. I don't do lines, if at all avoidable. When I saw this line I wanted to do a cartwheel in the street, because I knew I had made the right decision by booking the tour.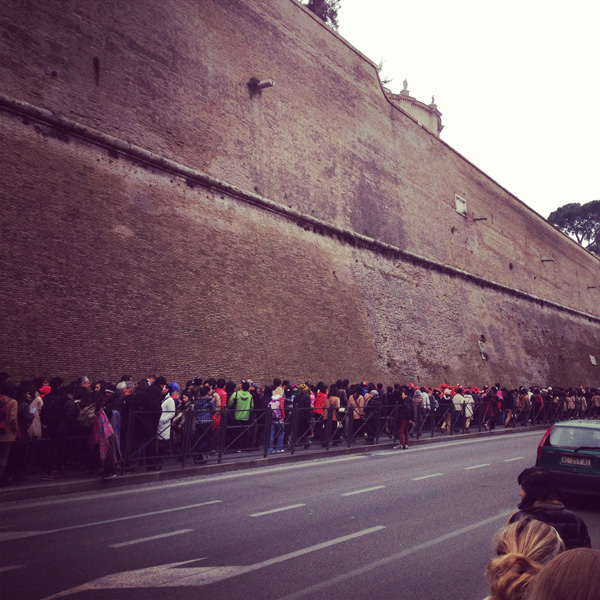 We started in the garden, where the tour guides tell you a lot about the Sistine Chapel. It is a holy place and you are not allowed to speak (or take photos) inside. (This will of course not stop plenty of talking, picture taking rule breakers, but I'm not one of them.)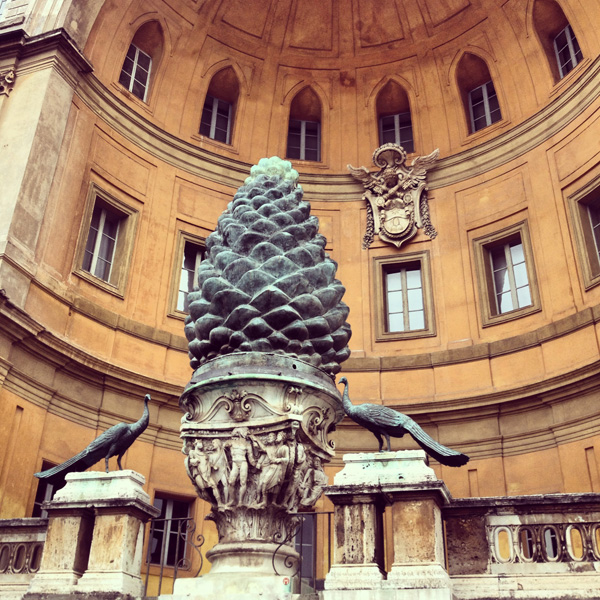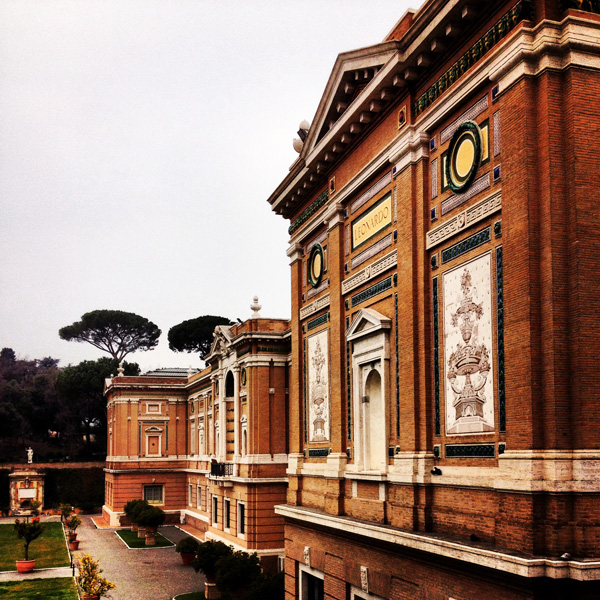 Then, we walked through a highlighted tour of the Vatican Museum. Our tour guide, Francesca, was fantastic. Not only did she have a great personality, but she shared a lot of great history (and gossip) about the Popes, Cardinals, Artists, and other figures that played a role in acquiring, commissioning, and accumulating the various works of art. It was fascinating. Honestly, I was surprised by how much I enjoyed it.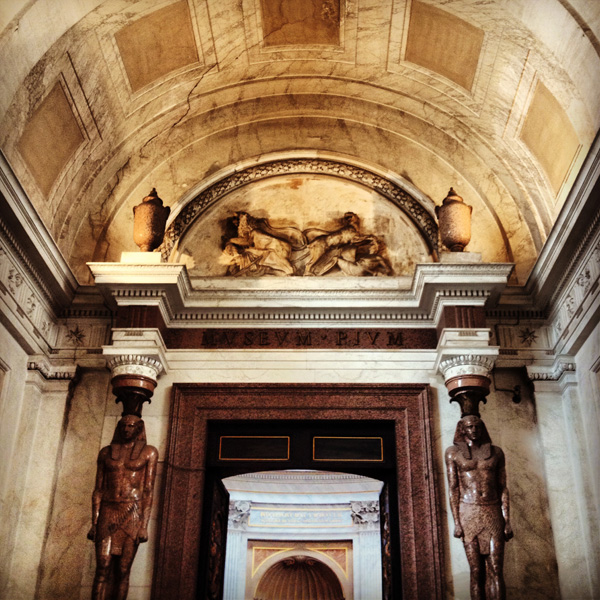 After the museum and a short espresso break, we moved on to the Sistine Chapel. We filed into the jam-packed space — basically shoulder to shoulder with as many people as would fit. As I said, you're not permitted to take photos in the Sistine Chapel. This is because the money for the last restoration came from a large Japanese corporation, and so they own the copyright for all of the artwork within (yes, THE ceiling). As I said — fascinating.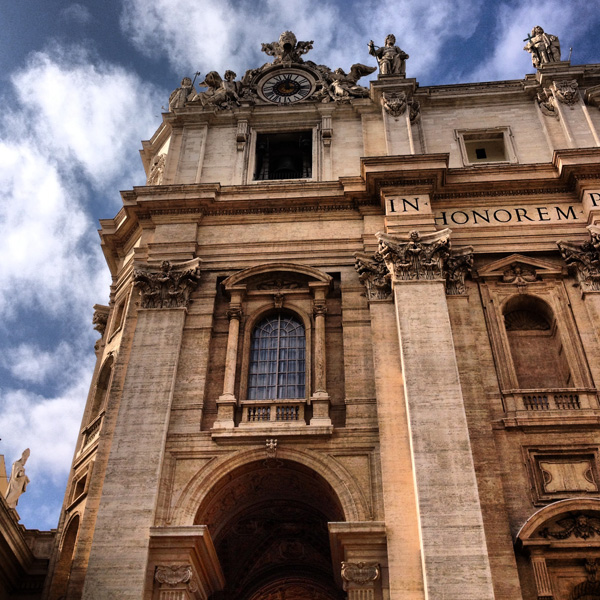 Our last stop was a tour of Saint Peter's Basilica (one of the largest churches in the world), where you can then, linger as long as you like. It's lunchtime – I didn't stay too long.