My time in Barcelona is up. This morning I am heading back to Barcelona–El Prat (a.k.a., AIRPORT #8) for a flight to Athens International Airport (Eleftherios Venizelos) (a.k.a., AIRPORT #9). I have really enjoyed my time here and I am a little disappointed it was so short.
Knowing what I know now, I probably would have preferred to cut my time in Málaga a little, in order to have a longer stay in Barcelona. I feel very sure that a return trip (in warmer weather) is necessary to really get more out of the city (and the beach!). I would love to come back for a month or more and stay in a beautiful building like this one that I passed often . . .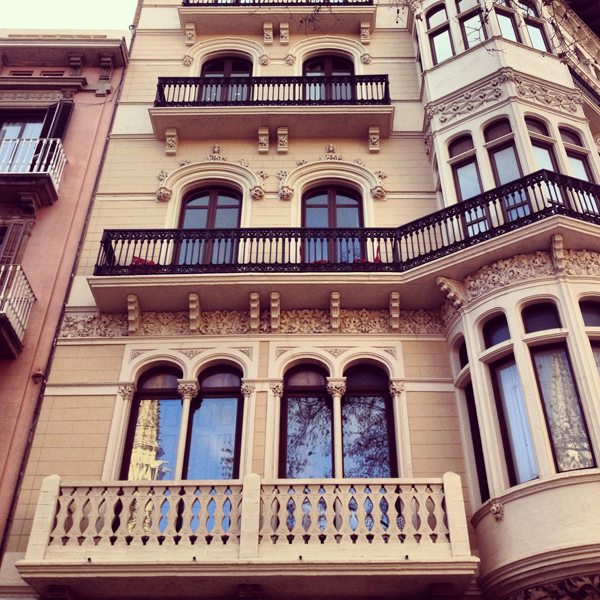 But, I'm a Greek girl. So, in spite of longing for more time in Barcelona, I am super excited to be on my way to Greece. Athens, here I come!