Before I leave tomorrow, I decided to go all over Barcelona today. Since there is a stop right by La Sagrada Familia, I bought a hop-on/hop-off bus pass for the day. I hopped on and got a nice view of Gracia and other neighborhoods I hadn't yet seen and got off near Park Güel (also designed by Antoni Gaudi).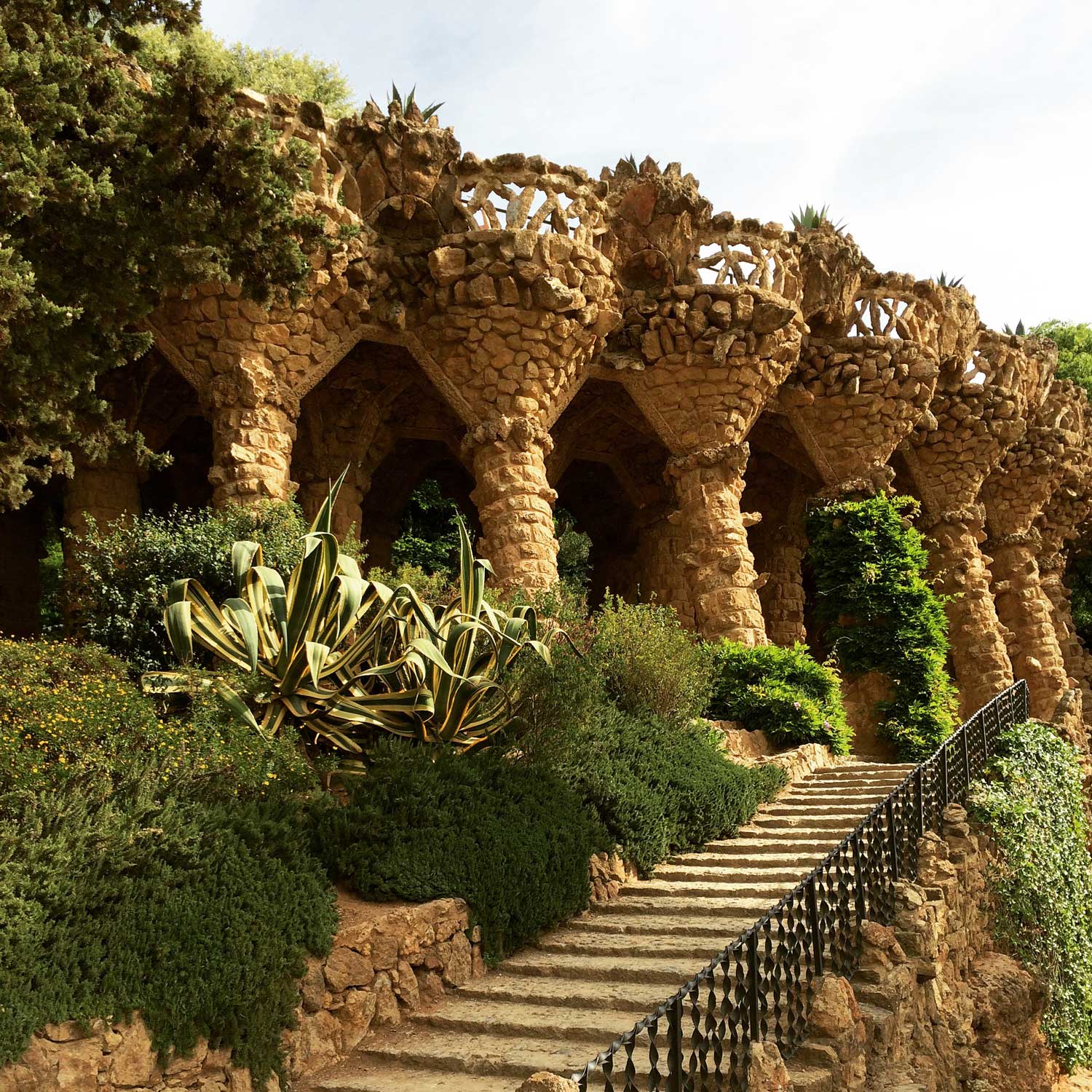 This was something like 10:00 a.m., but the earliest entry ticket was for 4:00 p.m. I had no intention of coming back, because I would be heading to a different part of town for the rest of the day, but it was no problem. There are plenty of free, open-access areas of the park that I could enjoy.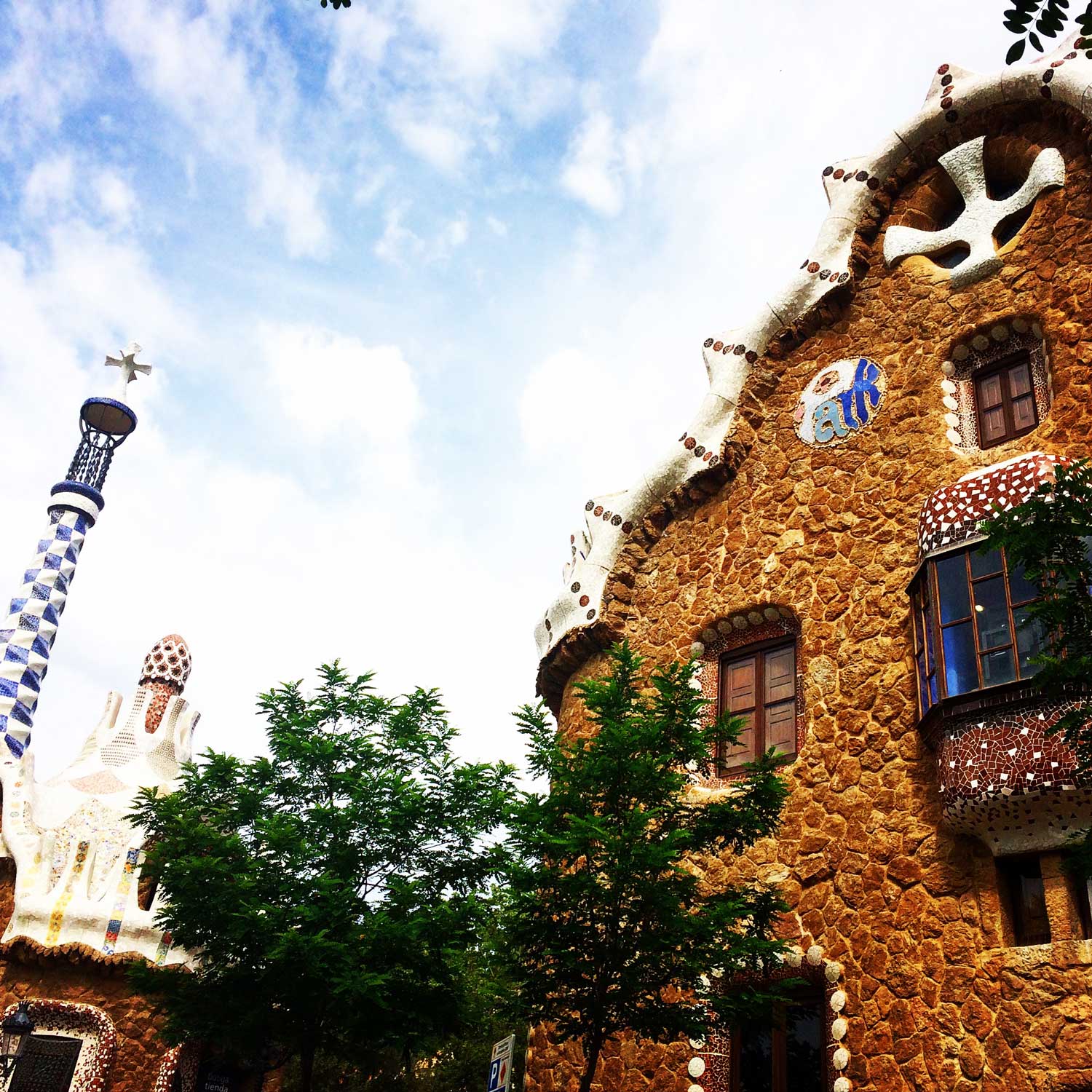 I walked around the surreal park, took in the views of the city, and had a great morning walk in the park. Then, I walked back to the bus stop to hop-on and head to the Gothic neighborhood.
In the Gotic, I met my friend Melissa, meandered the tiny streets, and had some tapas.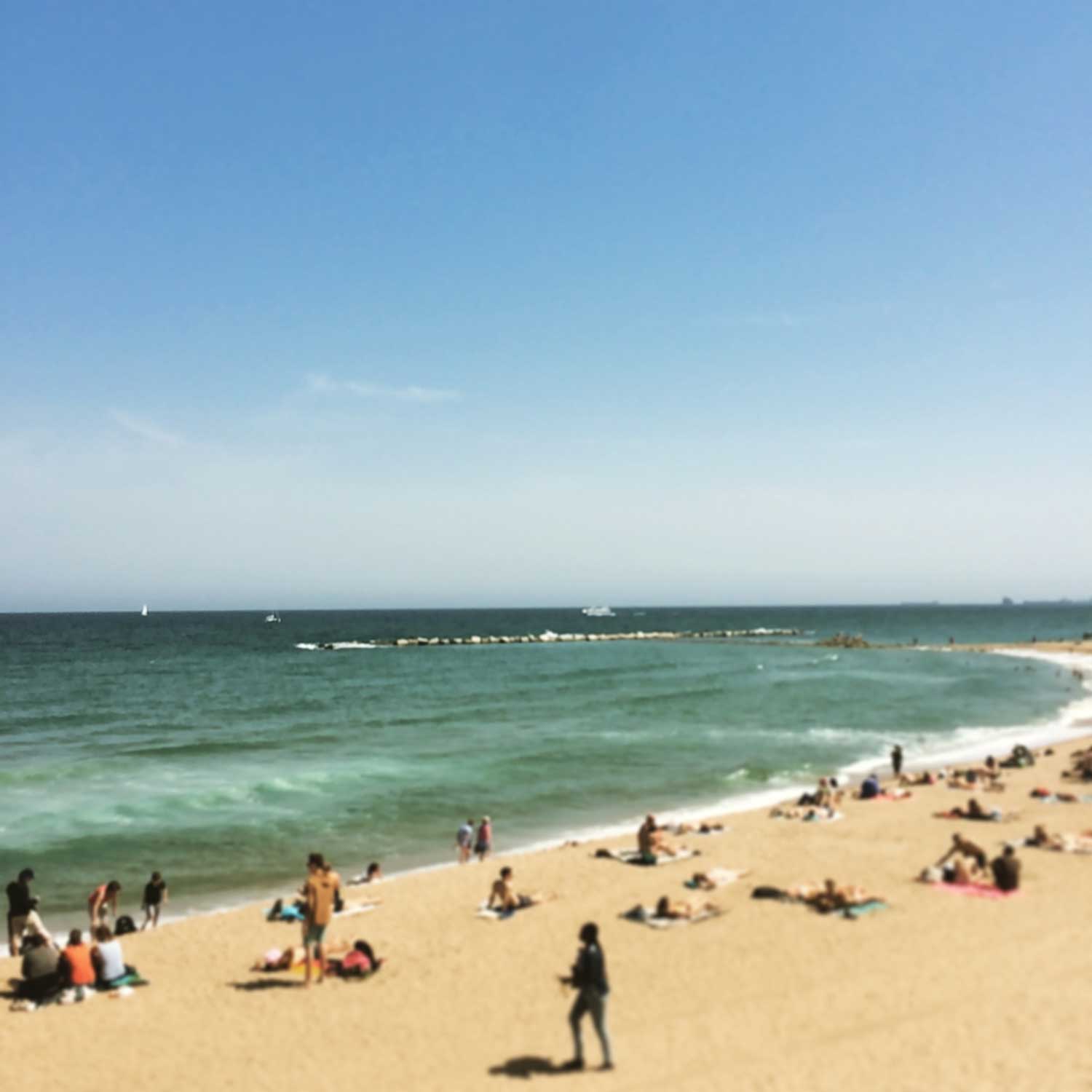 After that, I made my way to Barceloneta beach, just to check it out. Otherwise, this would have been the second time I've spent a week in Barcelona without even seeing the sea. (There's so much city to see, I never make it down there. But, HERE I AM!) No swimming for me, but just to stick my feet in the sand and walk along the sea was enough . . . until next time!