Since one friend described paying for a visit to London like "being punched in the stomach," I figured this would be the perfect place to try staying at a hostel. I'm 40. I've never backpacked across anywhere. And, I've never stayed in a hostel. But, the idea of finding budget accommodations sounded appealing. Then, I had an even more brilliant idea, and decided to try three different hostels over the 10 days that I would be in London. My logic was two-fold. First, if I didn't like the hostel I was in, no worries, I would soon be changing locations. And, second, it would give me an opportunity to explore a few different neighborhoods, in a very short time.
My first three nights were spent at W14 Hotel in West Kensington (pictured above). I chose this one because it was recommended by a friend who had stayed there earlier this year and because it was located in pretty good proximity to some other areas I wanted to explore. I stayed in a room with 6 beds, all of which were filled with ladies who spoke languages other than English and never, ever acknowledged my presence. There was a sink in the room, but you had to go to the common areas for a toilet or a shower. The best part of staying here was its proximity to a fantastic vegetarian restaurant. (See yummy vegan cream of mushroom soup below.) I ate my dinner there all three nights. Over the third and final meal, I even had a great conversation with Nigel (a gentleman who eats there every day, and who only became a vegetarian because a friend took him there and everything was so delicious). The biggest problem with staying here was that the shower had zero hot water. Only cold, feels like knives are cutting into you cold water. Not fun (particularly when it's winter outside and the only time this place runs the heat is at night). Would I stay here again? No. Warm water is non-negotiable.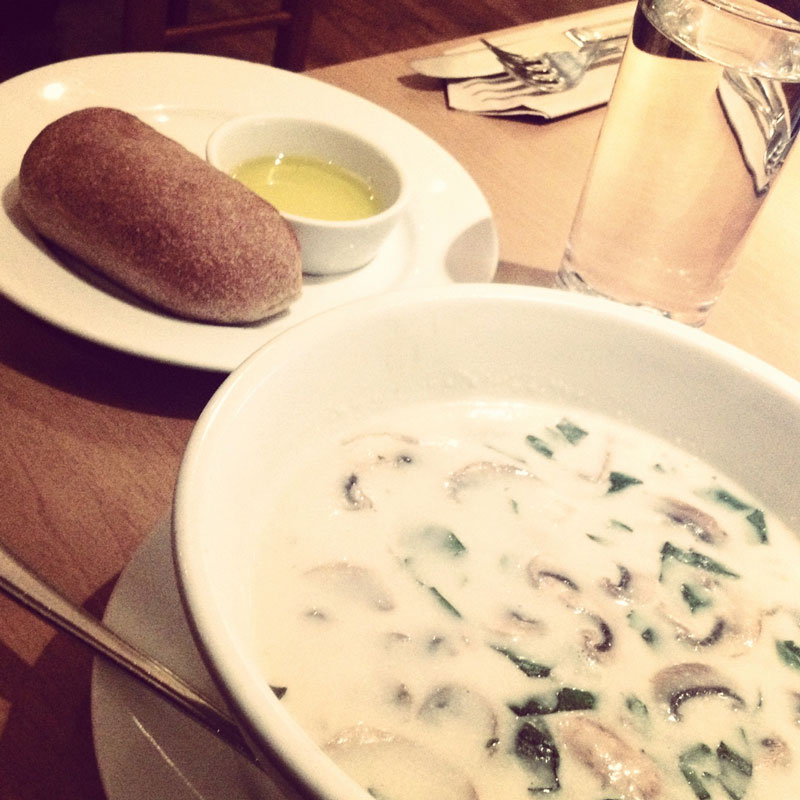 The next two nights were spent at Surprise Backpackers near Victoria Station in Westminster. I chose this one because of its proximity to typical London tourist attractions like Buckingham Palace, Big Ben, and Piccadilly Circus. My daughter was coming to London for these two nights, so I thought it best to be near things she might want to see. The very best part of this place was the people. The friendliest and nicest young people in London were staying here. The first night, I was working at a table in the dining area, waiting (for a long, long time) for my daughter's arrival (which ended up being at 2:00 a.m.). This was definitely the place for the young, backpacking crew. I met charming young men from Australia, friendly young ladies from France, and a fantastic duo from Italy. The Italian boys (one of which was sitting in the corner strumming romantic sounding songs on his guitar all night . . . no joke), hung out with me all evening while I waited. The biggest problem with this place was that it was dirty, dirty, dirty. Not the rooms. My bed was clean and there was no problem there. But all of the public areas were a mess. The reason is simple. All of these lovely twenty-somethings are slobs and nobody's mother is around to clean up after them. Unfortunately, neither did the staff. I only used the toilet twice and couldn't bring myself to use the showers at all. Would I stay here again? No. Access to a clean bathroom is a non-negotiable.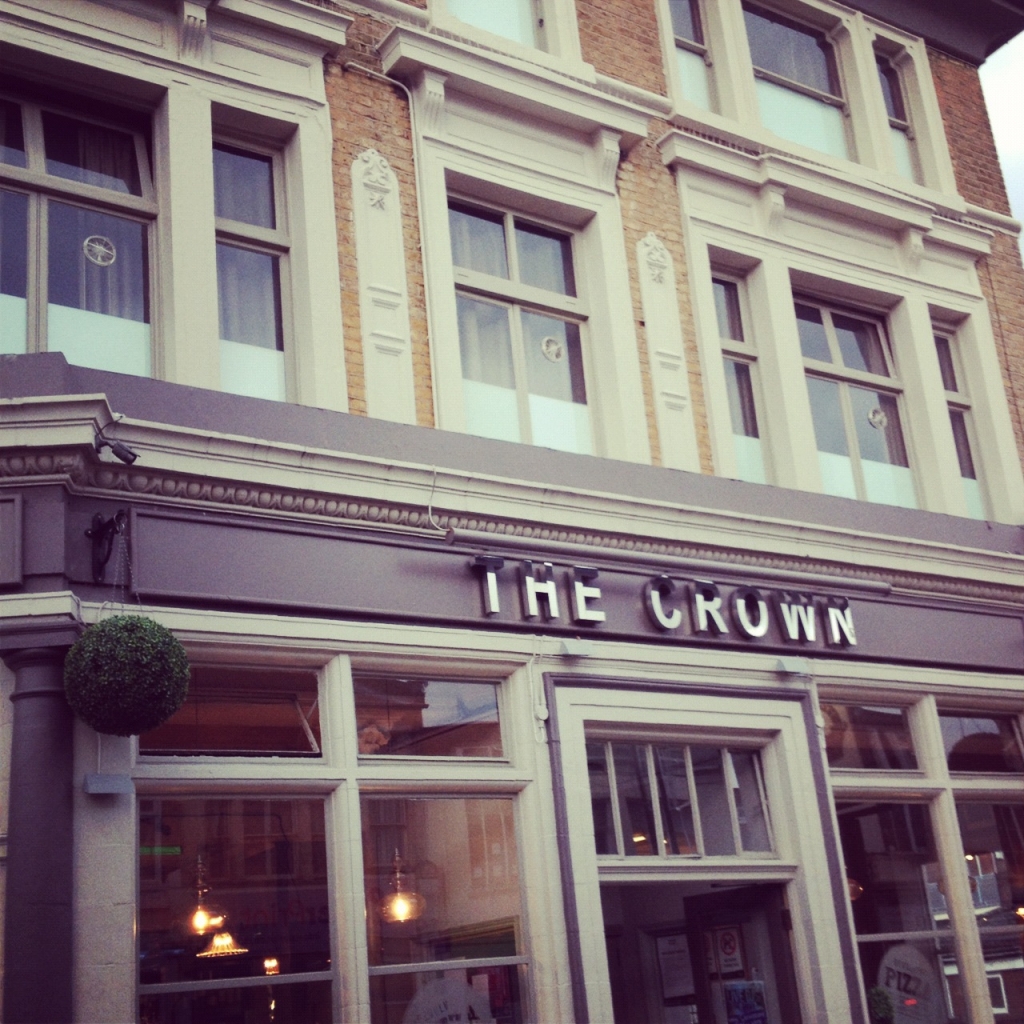 My last five nights were spent at The Crown on Lavender Hill in Battersea. I chose this one because it is in a nearby London suburb slightly closer to my next airport departure, and quite frankly, because it was on Lavender Hill. I mean, that sounds like a pretty great place, right? I would say that this is, overall, the best of the three hostels. The staff is friendly, the rooms are clean, the bathrooms are clean, and there's (very) hot water in the showers. The best thing about staying here was the great, walkable urban-suburban neighborhood. The one downside here was that the only place on-site to sit and work was in the pub, which played loud music all day and night. Generally not a problem, unless you're trying to concentrate on work. Would I stay here again? Yes, probably, if I was coming through town and didn't have to work. It would be fine to stay, if you planned to be out sightseeing all day long, and just wanted an economical place to lay your head at night.
So, what have I learned here?
I'm only sorta-kinda okay with staying at a hostel.

Sharing a room with strangers and not having a desk is not conducive to a productive workday.
Moving around every few days is not conducive to a productive work schedule.
There are good things about any place, but you have to decide what is important to you (fun people, as my daughter prefers — or clean bathrooms with hot water, as I prefer).