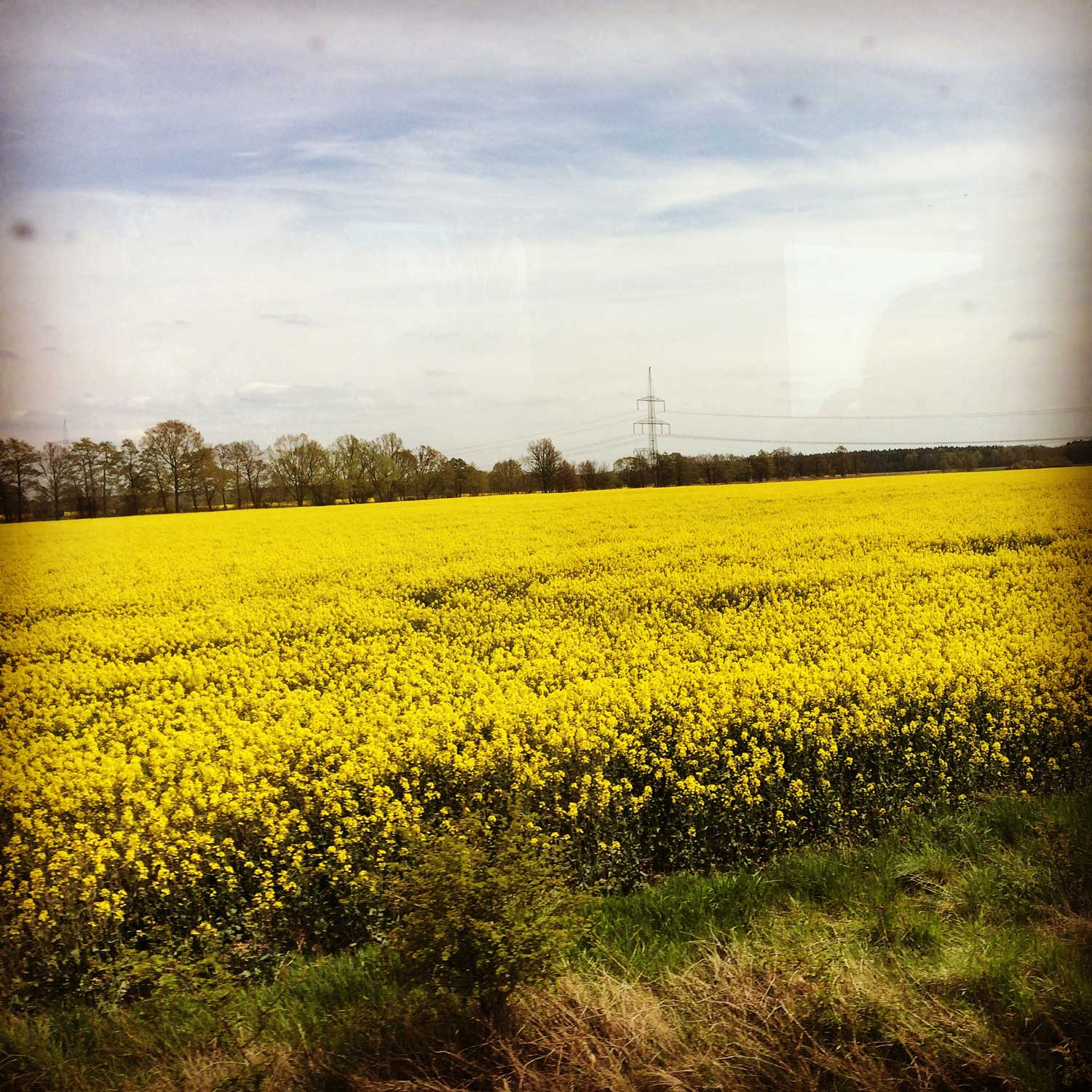 Yesterday I took the train from Prague, Czech Republic past field after field of yellow flowers to Berlin, Germany. When I arrived, I had a little trouble figuring out how to catch a tram to my hotel, but finally a nice family helped me. I am very excited about my hotel here in Berlin. It is just a typical business-oriented hotel, but since all of my accommodations, on this trip so far, have been sticking to a strict budget, this feels like a splurge. The room is comparatively huge, the shower is gigantic, the bathroom floor is heated, and there is a spa in the hotel. (So, yes, I booked a massage for last night – as I said: it's splurge time!)
I really only have one full day here. So, after breakfast at the hotel (where they had an "herb bar" so you can cut fresh herbs to use on your food . . . SO cool), I headed out bright and early to explore the city. I hopped on the tram and got off near the Television Tower.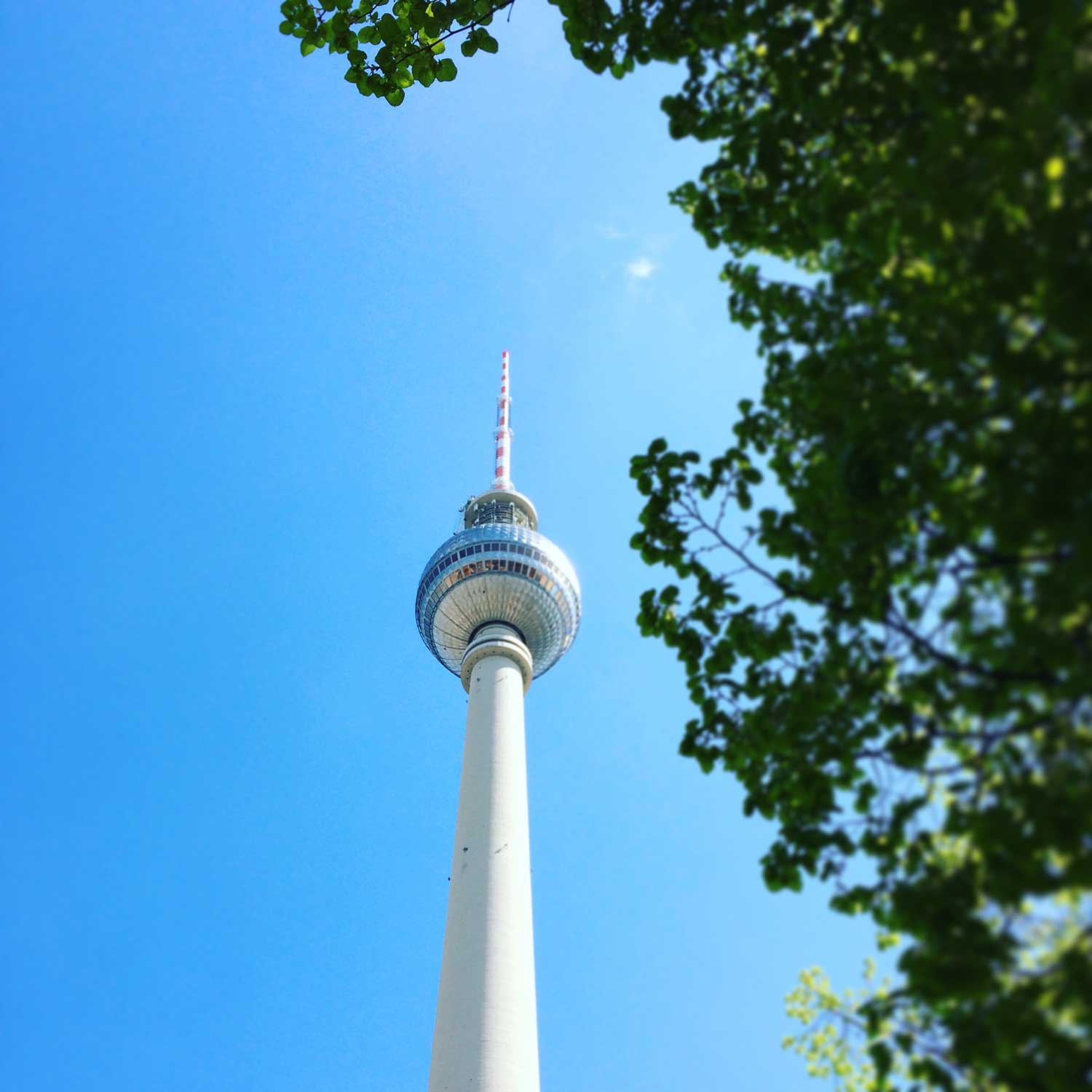 After taking a peek, I noticed that the line and wait were not too terribly long. So, I decided to go to the top. (I mean, isn't that what I'm doing this spring?) The views from 1197 feet (368 meters) atop Berlin's TV tower, come fairly easy. It's just waiting in line + a 40-second (ear-popping) elevator ride.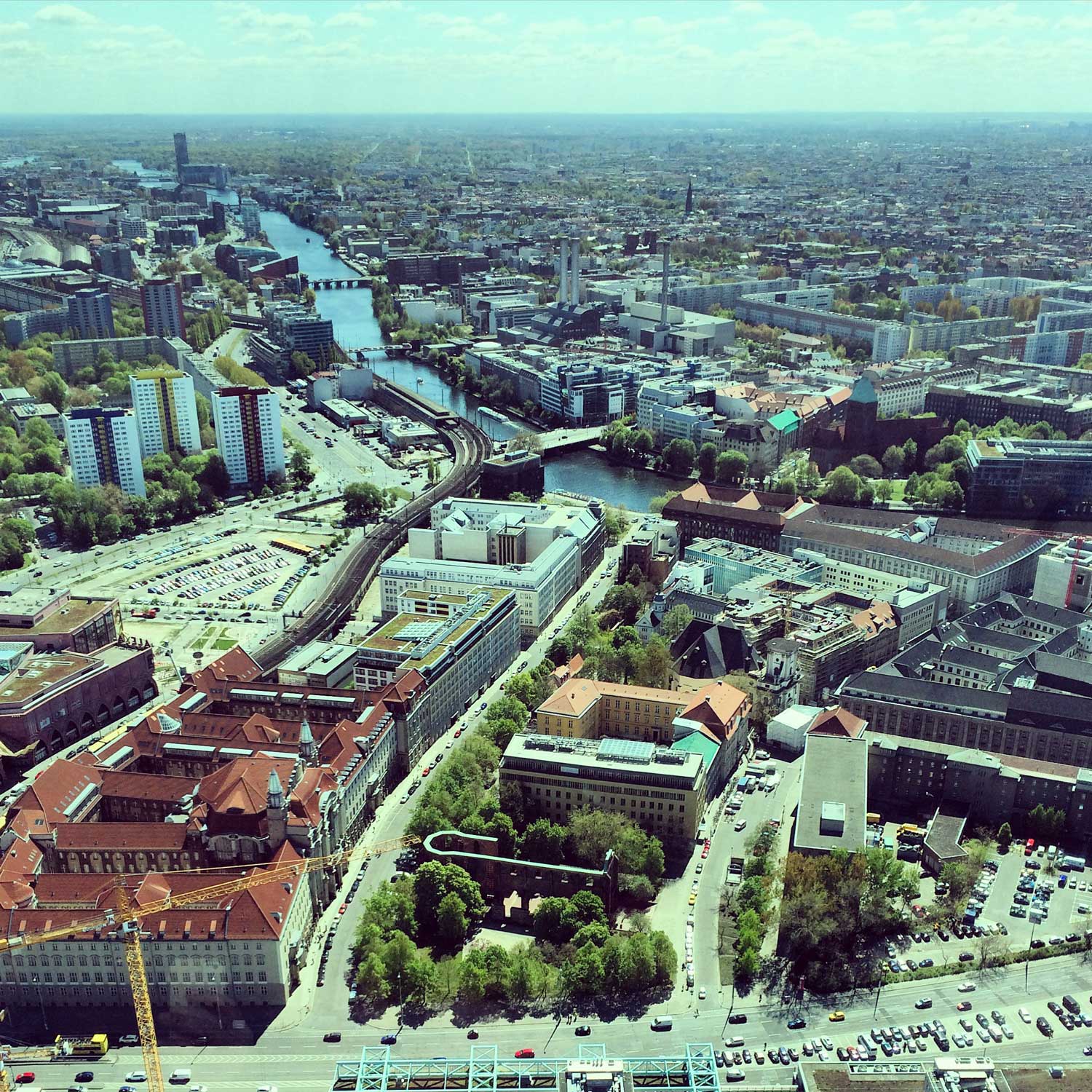 After returning to Earth, and grabbing a quick snack at an outdoor cafe, I started wandering. I came upon the beautiful Berliner Dom.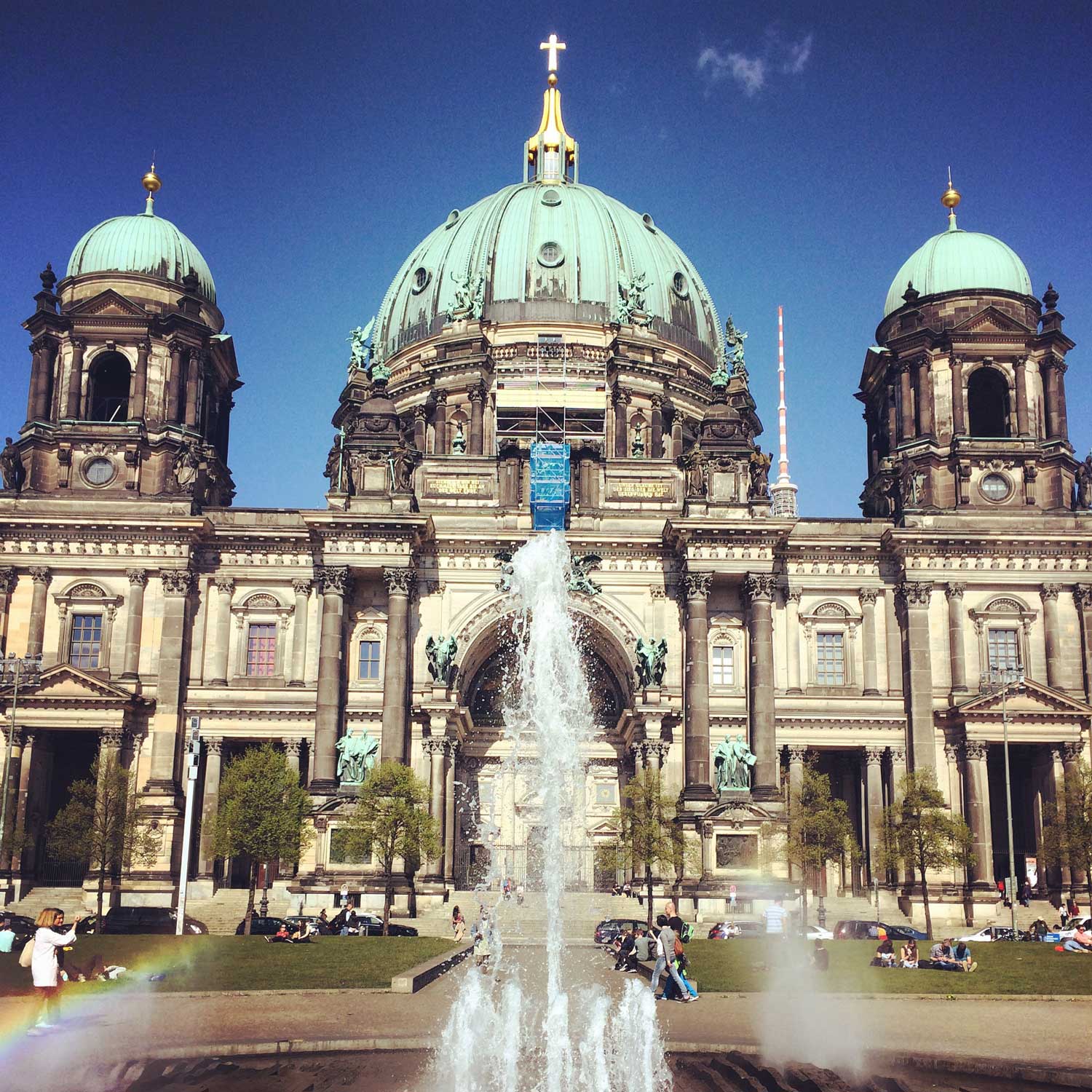 The church itself is beautiful and grand and there's also a small gallery inside. You can climb the steps to the top of the dome for views of the city, so of course, I did. However, at this point, because I've been Periscoping all morning, my battery is about to expire. The moment I stepped out onto the terrace, my phone shutdown. So, I walked around, took in the views for myself, and then descended the stairs to seek power.
I was pleased to find that there were a couple of outlets in the gallery, so I plugged in, and there I sat reading my book for about 30 minutes. Once my phone was revived, I actually climbed the steps AGAIN, so I could take pics and share on periscope. So, all told, this view from the top of the Berliner Dom was 200 steps x 2 = 400 steps.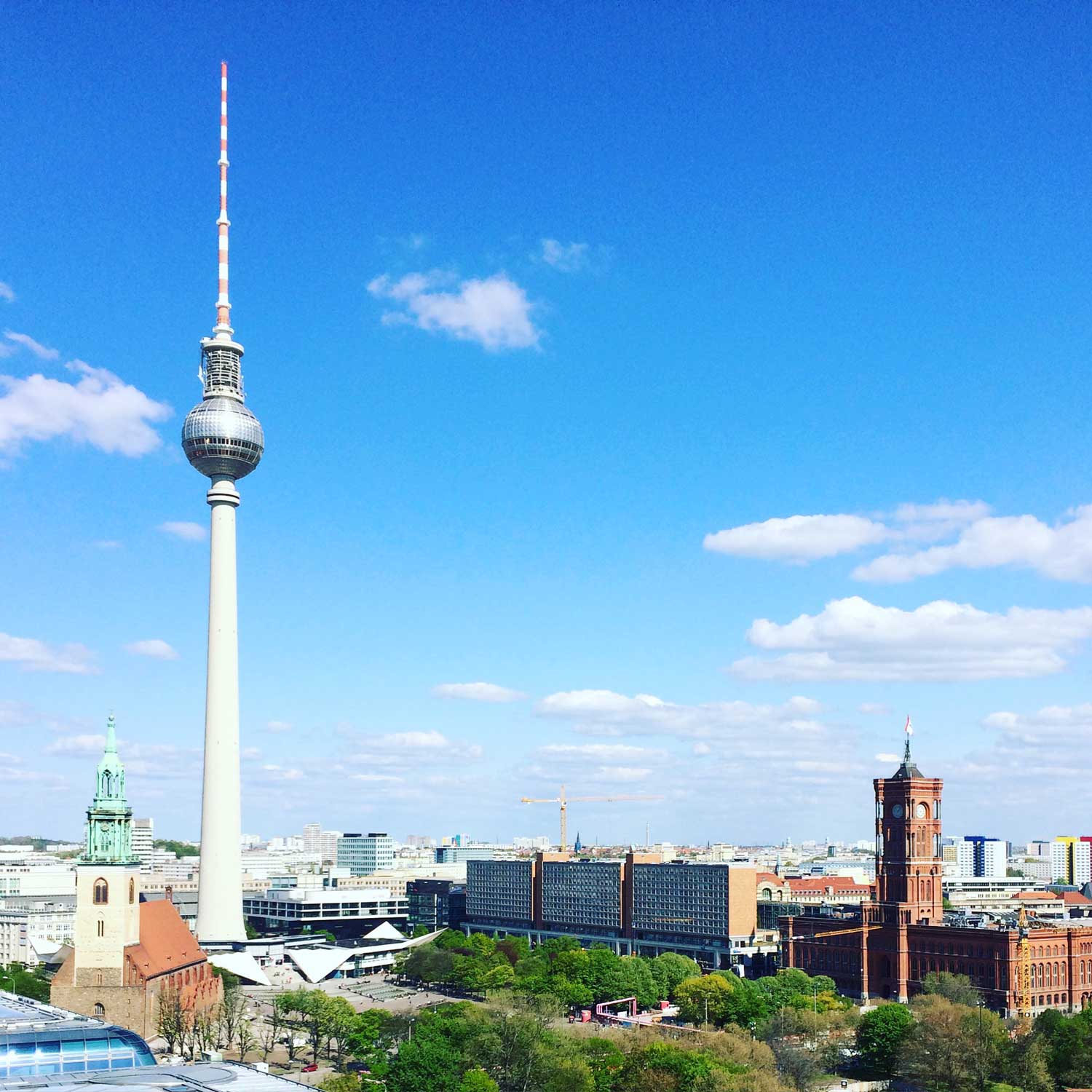 As I continued down Unter den Linden, I stopped near the Brandenburg Gate. My phone was still desperately in need of charging, so I stepped into Starbucks and sat charging and staring out the window for a bit. As it turns out, this day, just outside of this Starbucks, gathering by the Brandenburg Gate was a growing number of protesters. There were "Save Aleppo" signs and Syrian flags everywhere. It was completely peaceful. I'm safe. They were merely trying to bring attention to the serious destruction going on in Aleppo. I was able to easily walk past the crowd, through the gate, and on to my next stop, without any trouble or fear.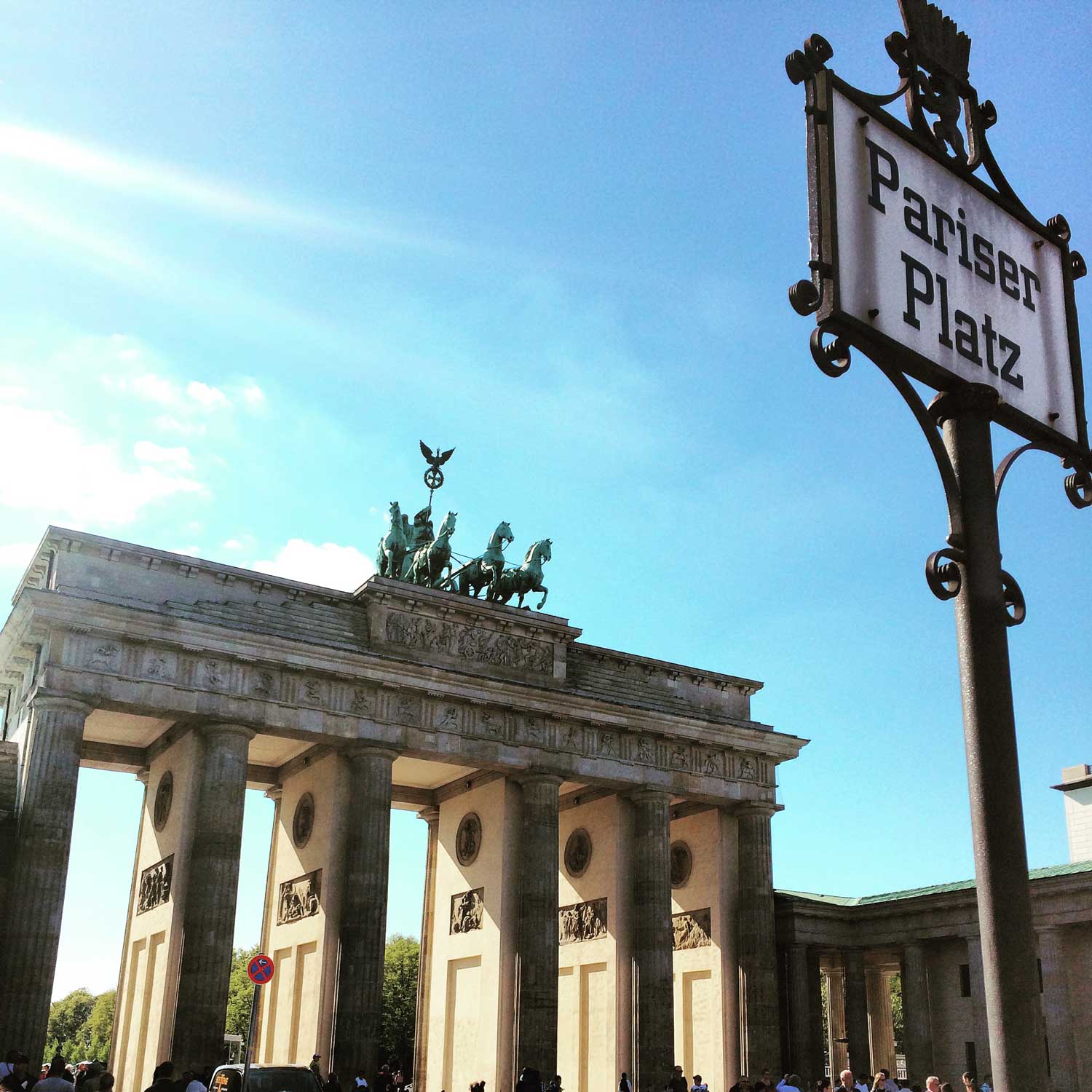 I stopped for a few minutes at the Memorial to the Murdered Jews of Europe.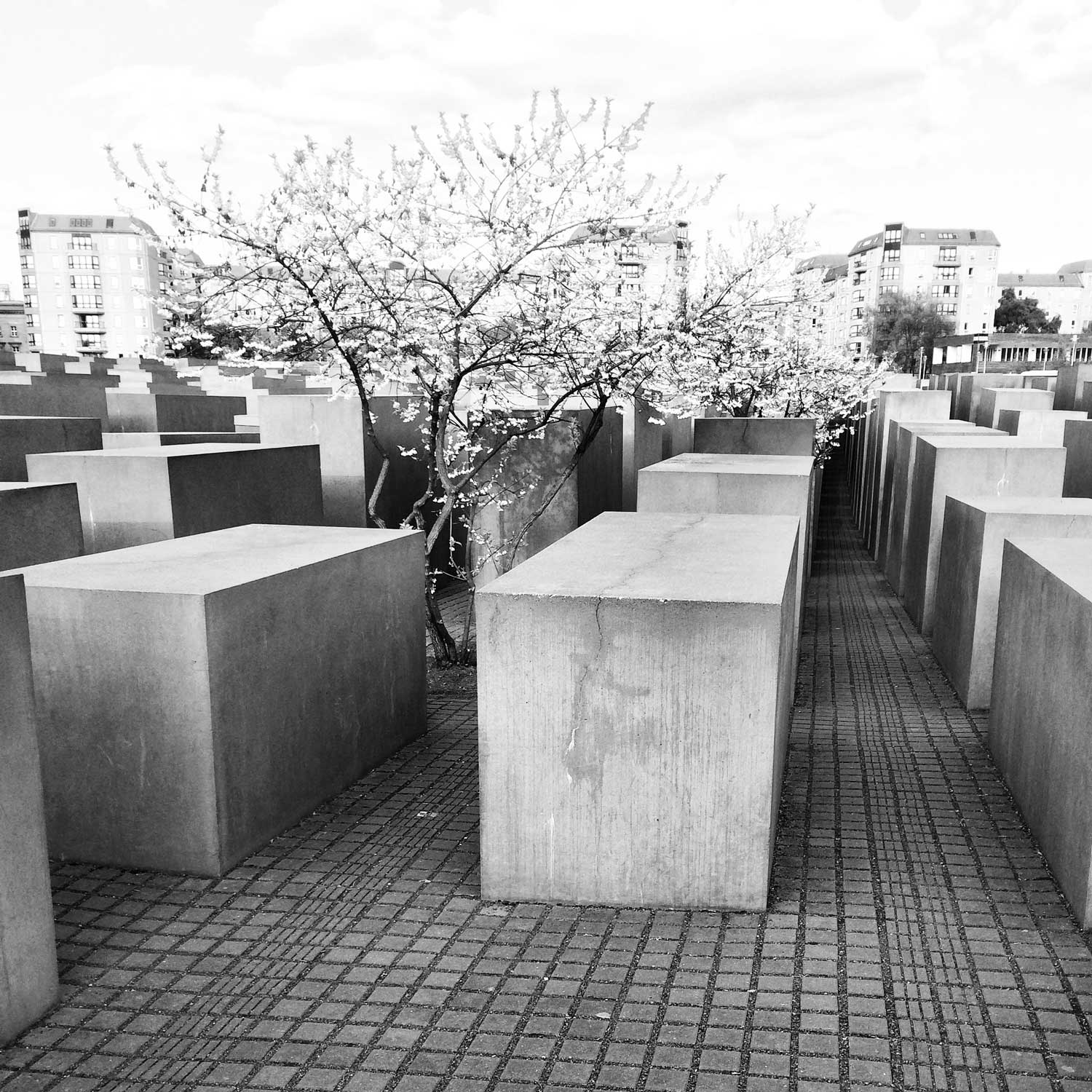 Then, I wandered through a park and on to the Reichstag building.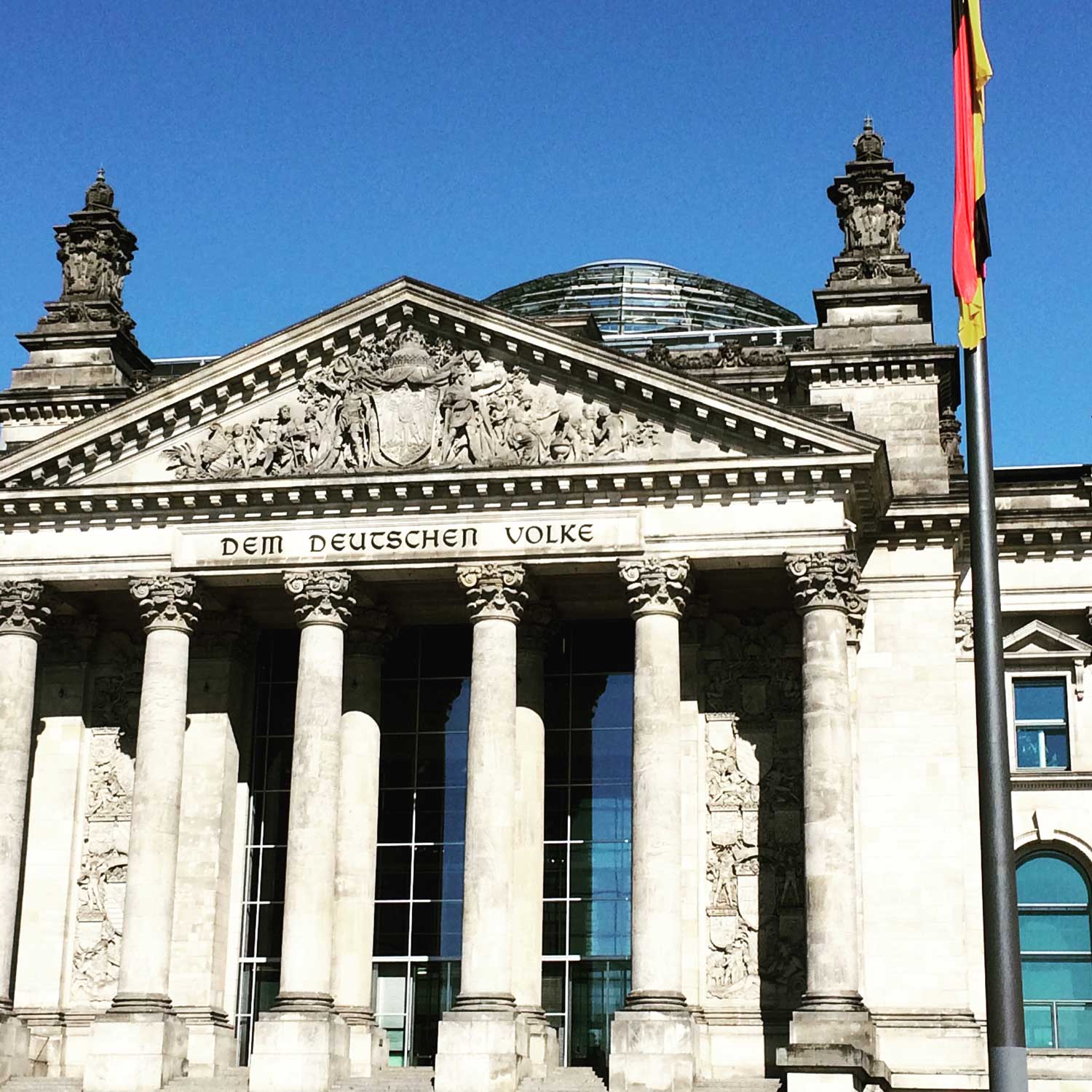 My last stop before heading back to my hotel was this spot in Potsdamer Platz that marks where the Berlin Wall used to separate East from West.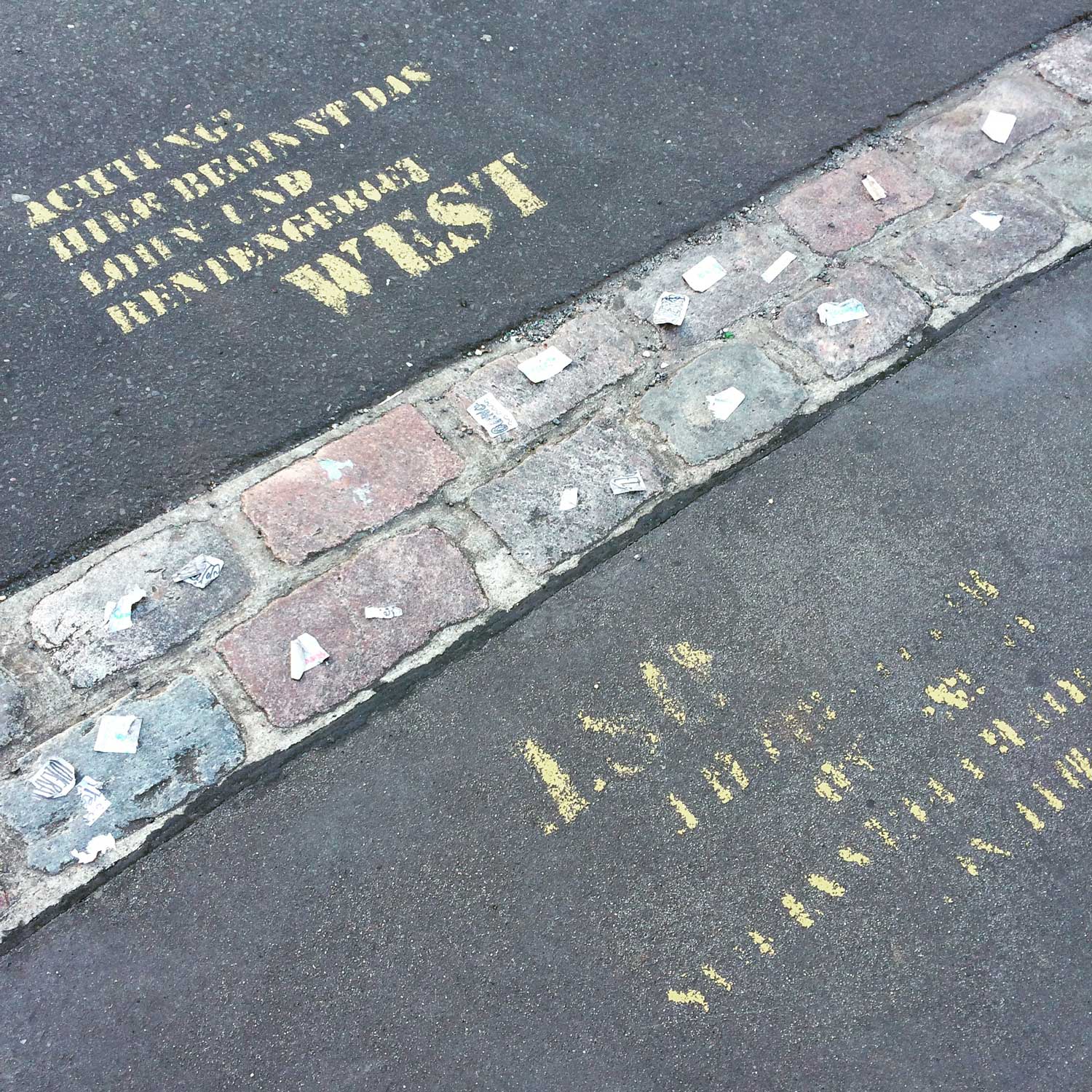 I really enjoyed visiting Berlin, even more than I expected to. I feel like I got a good taste of it in this short time and would definitely want to return in order to experience more.